Square/Square Heavy Duty Steel Roadforms
Square/Square Heavy Duty Steel Roadforms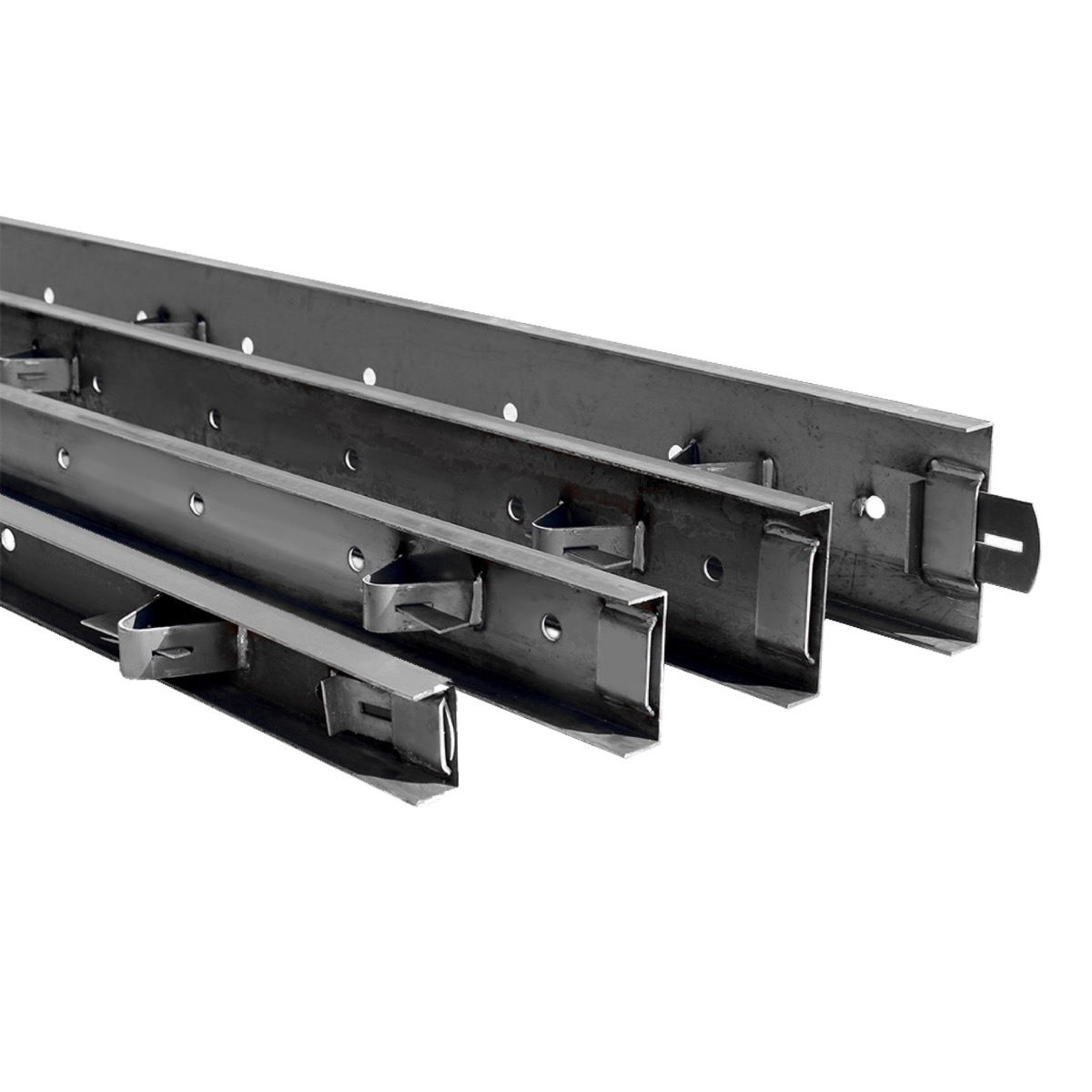 Related Products
Heavy Duty Square/Square forms allow the quick forming of concrete slabs at the job site. The 3 metre length square square forms feature dual square edges and are suitable for high tolerance concrete floors which demand exceptional accuracy.
Our square/square steel concrete forms are symmetrical in design so that you can place either the radius edge or the square edge downwards, depending on jobsite conditions. They also feature pre drilled dowel bar inserts at 300mm centres and three staking points to ensure the concrete forms do not move during the pour. Choose the height you require from our range.
We can arrange a bespoke service to suit as well, if you have specific a concrete form requirement that requires high tolerance concrete forms, please call us and we will be more than happy to help
Delivery:
Due to the heavy nature and bulk of these goods it will be necessary to quote you for this order. Select the quote option during checkout and a member of our team will contact you with a carriage quotation to your destination.
There are no file attachments for this product.
Related Products
Check items to add to the cart or
More Choices:

We found other products you might like!