About Us
We are Speedcrete, a company with our headquarters based in Salisbury with three other depots strategically placed around the United Kingdom.
We supply Brick Work Tools and Concrete Finishing Equipment from a number of well known brands.
We have been trading as Speedcrete for over 30 years but our relationship with the world of concrete goes back much further, through our Director Peter Dod. Peter's travels throughout the USA and Europe had directly contributed to some of the techniques and equipment we see being used currently in the UK. This vision, investment and sense of adventure embodies the spirit of this company to this day.
Over time we have delevoped strong relations with major brands who have benefitted from our developmental input. we have found longevity as a business by becoming a trusted source of Industry knowledge which our customers rely on day-in-day-out when approaching their projects.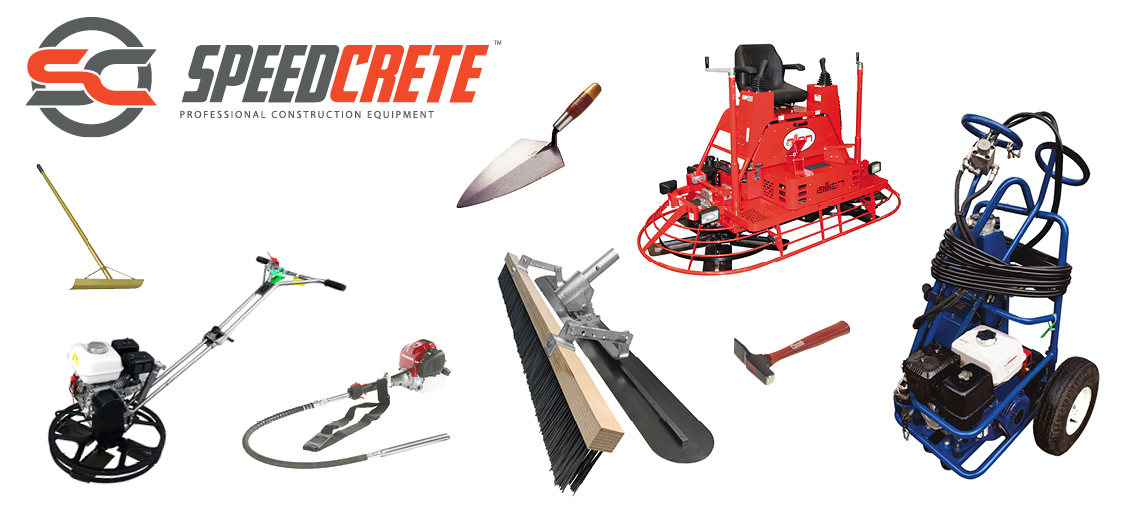 How Speedcrete Started
The company was formed in the August of 1982 acquiring their first mobile truck mounted concrete pump which was prepared and ready for work in the September of that year. A second quickly followed and the Limited Company was registered in the May of 1985. Having evolved as a Concrete Pump Hire Company, it did not change direction until late summer in 1989.


It was in 1989 when the first Bunyan Striker Rollerscreed (See image. Pete Dod looking fondly at the 1989 Bunyan model in 2021) was introduced into America, this machine radically altered the way contractors had previously laid down and levelled fresh concrete. It was to acquire an exalted mantle such as had been achieved by the 'Hoover' within the vacuum cleaning market. Such was demand when Speedcrete introduced this into the United Kingdom and even during the recessionary period of 1990-1993 that the company was able to scale back on their Concrete Pumping activities, finally retiring their last truck mounted pump in 1995.
The company was to concentrate solely on the concrete finishing an area which previously had remained all but neglected. Innovation was to be the name of the game and the 'Vibra Strike' powerscreed quickly followed the Bunyan Striker into the market. This piece of kit enables contractors to all but eliminate the onerous task of setting down and subsequently removing screedrail in favour of the 'flood pour'.
Many Innovations followed particularly in the concrete hand tool sector and in the specialist areas such as high tolerance flooring tools where Speedcrete remain market leaders.
Distribution of the very best available products relating to concrete finishing then became the main aim of the company. When it was found that certain imported product did not entirely fulfil the demands of the UK construction sector, it was decided that an Engineering and Manufacturing facility should be set up to address these issues.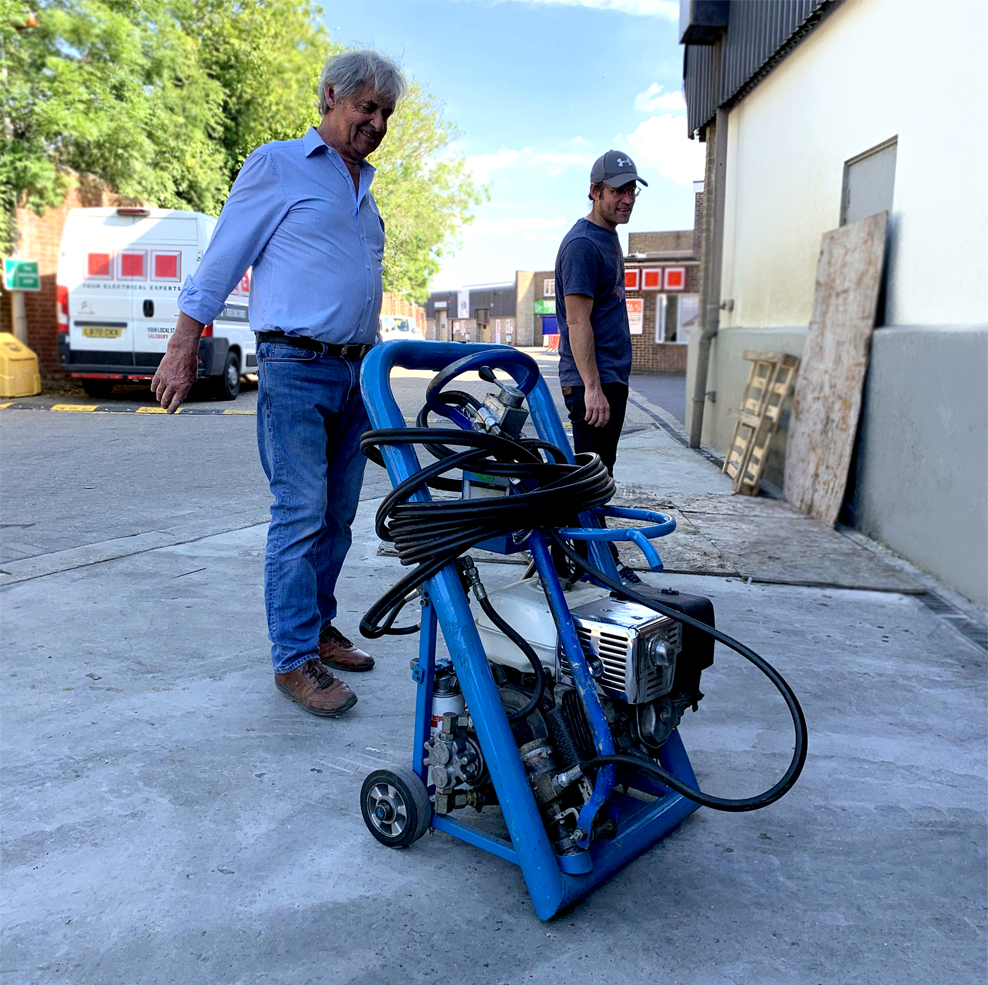 New Sites / Hire / Production & Maintenance
Accordingly, the Terrington St Clement Kings Lynn Branch was opened in the early 2005 acting not only as a Manufacturing facility but also as an outlet for both the sale and hire of the range of concrete equipment offered by the Company. It is here that in-house manufacture takes place of Concrete Curing Sprayers, Concrete Topping Spreaders and a range of Concrete Finishing Hand tools.
Latterly, a Midlands Depot based at Stafford and in a prime location close to the M6 Motorway was acquired in late 2013 and formerly opened in the January of 2014. An extension was finally completed in August 2018 which now doubles the size of the facility.
Speedcrete by now started selling both Nationally and Internationally so opened a new facility in Glasgow to broaden our customer reach. By this point Speedcrete had been involved in some high-profile projects which include: The Forth Road Bridge in Scotland, the construction of the Nuclear Power Plant at Hinckley in Somerset and the HS2 Rail project.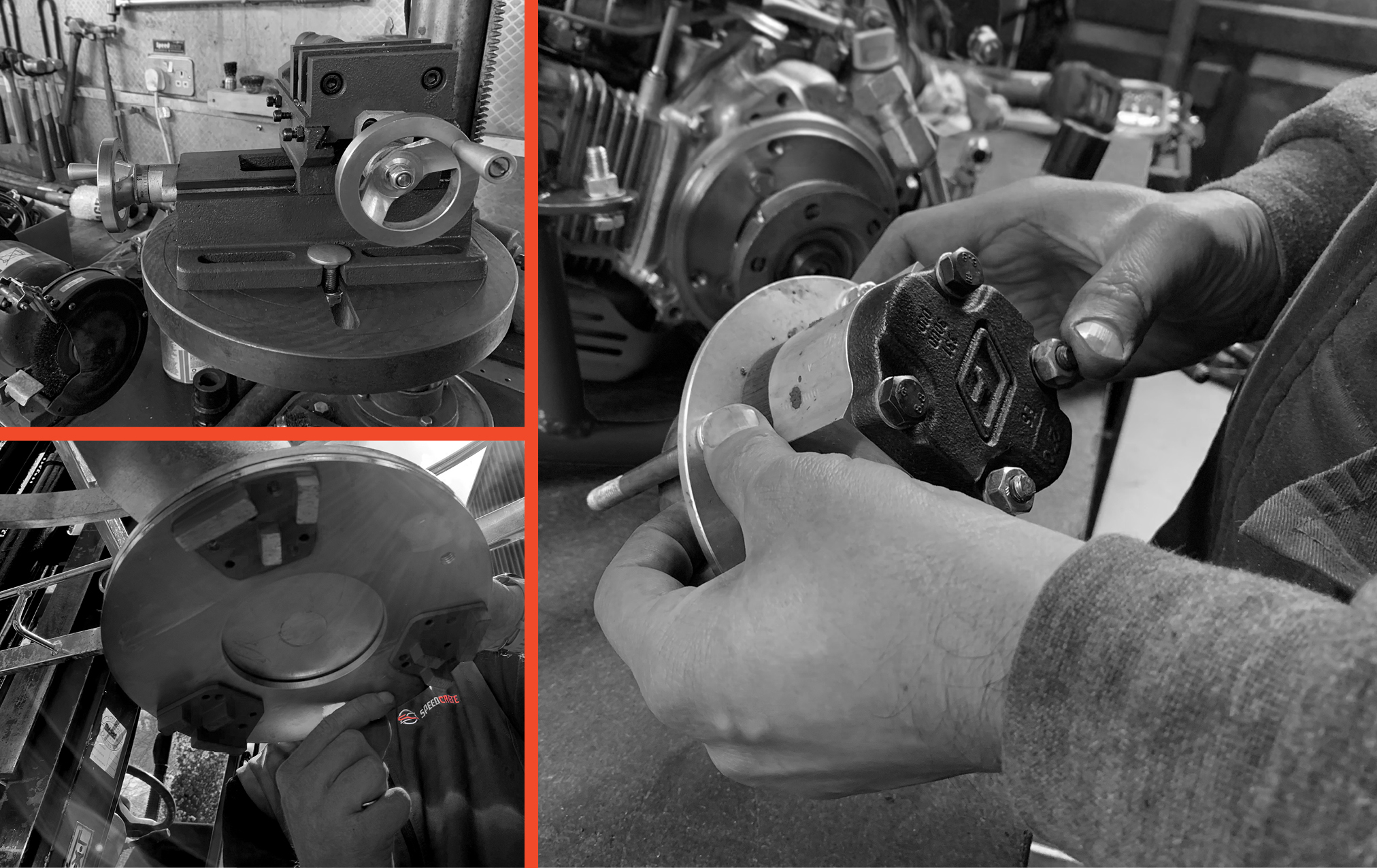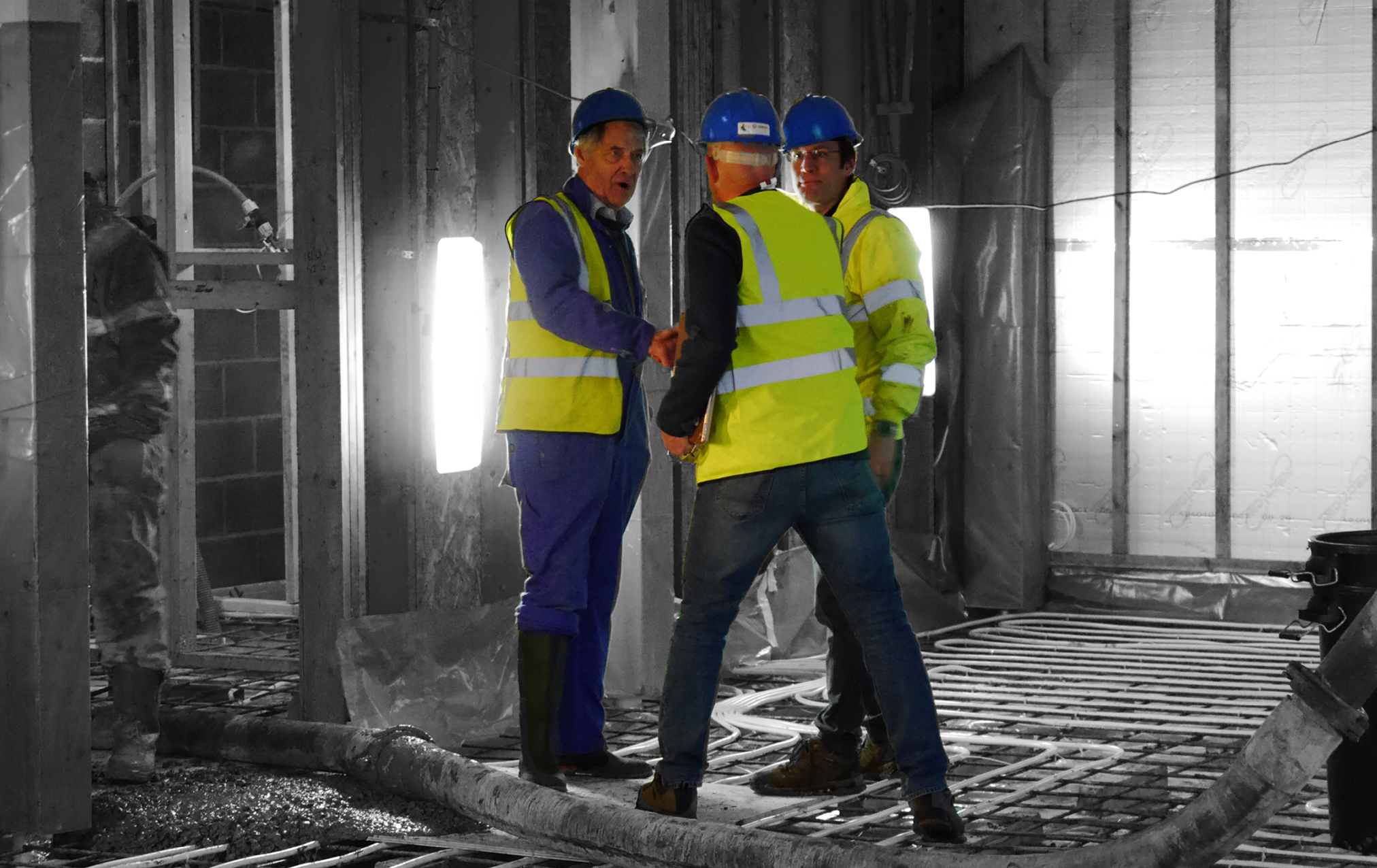 In August of 2018, Speedcrete was fortunate enough to obtain the moulds and manufacturing ancillaries of a market favoured Hand tool and within a month these hand tools were made readily available and were, as predicted very popular. Other objectives have been achieved whereby designs have been produced in-house and moulds created in China where product is being manufactured for the Company.
At Speedcrete, we are proud to have been involved in some way with almost every large construction project undertaken in the UK within the last 20 years as indeed they are equally proud to be able to assist the smallest contractor or those undertaking the construction of a patio home. Special projects are undertaken involving specialist design and manufacture and work has recently been completed on project such as High-Speed Rail contract in Holland/Belgium as well as canal ditch projects in the mountainous areas within Pakistan.
We look forward to the future and the opportunity to serve with the industry by promoting and investing in innovations for many years to come.