Speedy Shield Plant & Formwork Protector
Speedy Shield Plant & Formwork Protector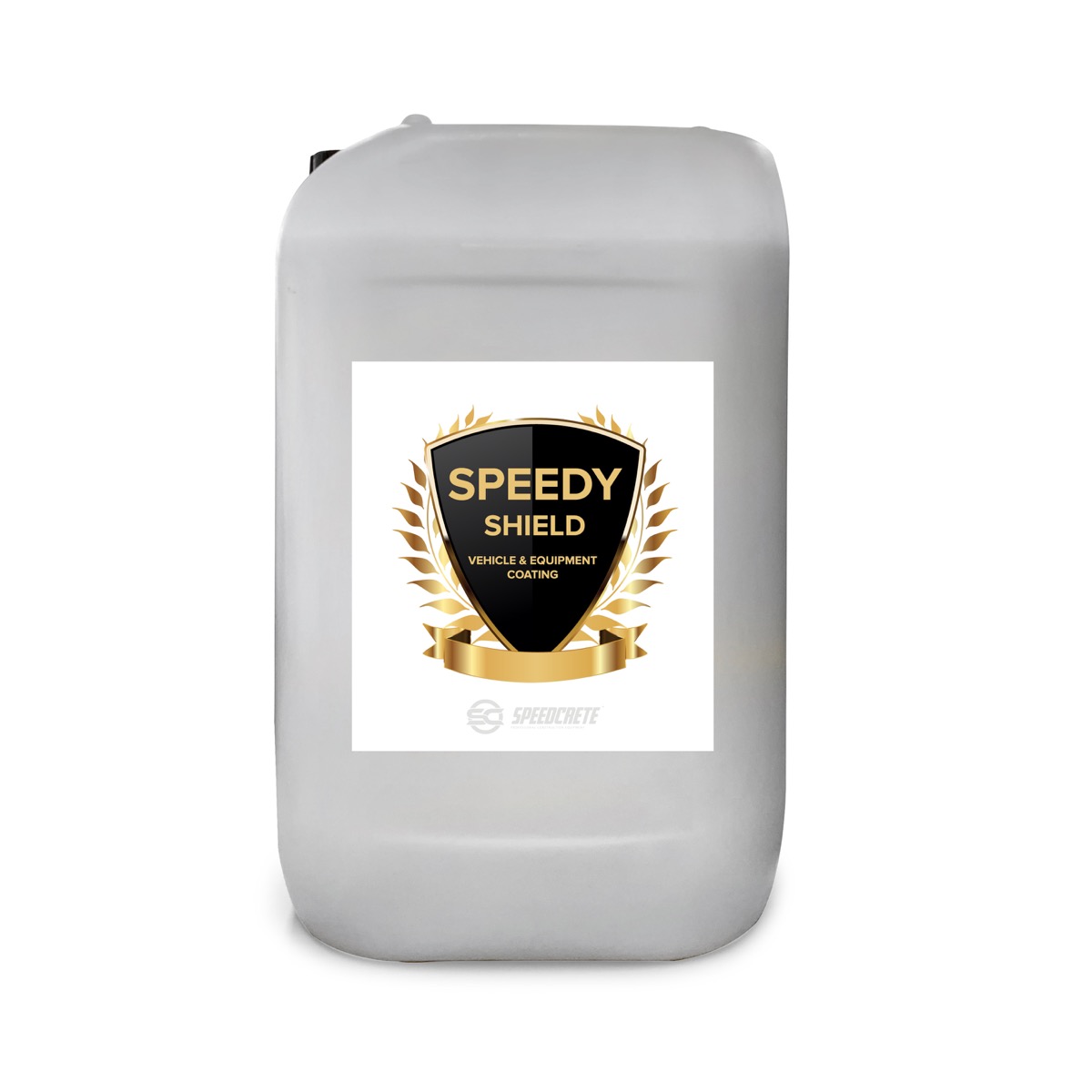 Description
Speedy Shield is formulated to prevent concrete and other cementitious materials from adhering to concrete mixers, equipment and tools.
The shield dries to form a 'high gloss' invisible barrier that looks great and more importantly stops concrete adhering to the surface of your machines.
Speedy Shield is biodegradable, non-flammable, non-corrosive, and won't harm paint.
Application
Apply undiluted with our Chapin sprayers on a fine 'mist' nozzle setting over entire surface to be treated. Spray or pour into concrete mixer drum and allow to dry prior to adding concrete for best results. Dip hand tools into Speedy Shield to prevent concrete build-up.
Allow to dry before use
Must be applied undiluted to dry surface. DO NOT FREEZE.
Always wear rubber gloves and eye shield to apply.
Mini Pack
Concrete Dissolver & Speedy Shield Mini Pack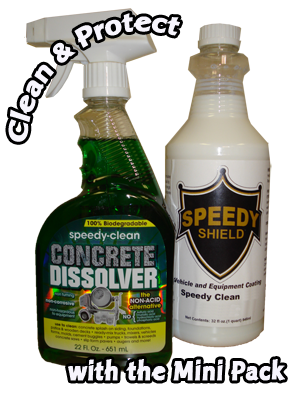 Try out both our shield and concrete dissolver in a convenient mini pack. Sample both the speedy shield concrete plant and formwork protector in a 946ml applicator that creates an invisible barrier to prevent mortar adhering to the surface of your equipment; and the Speedy Clean Concrete Dissolver in a 625ml applicator that rapidly dissolves concrete and mortar splatter. Both available at great £24.99!
There are no file attachments for this product.
More Choices:

We found other products you might like!