Mesto Primer Sprayer [Viton Seals™]
Mesto Primer Sprayer [Viton Seals™]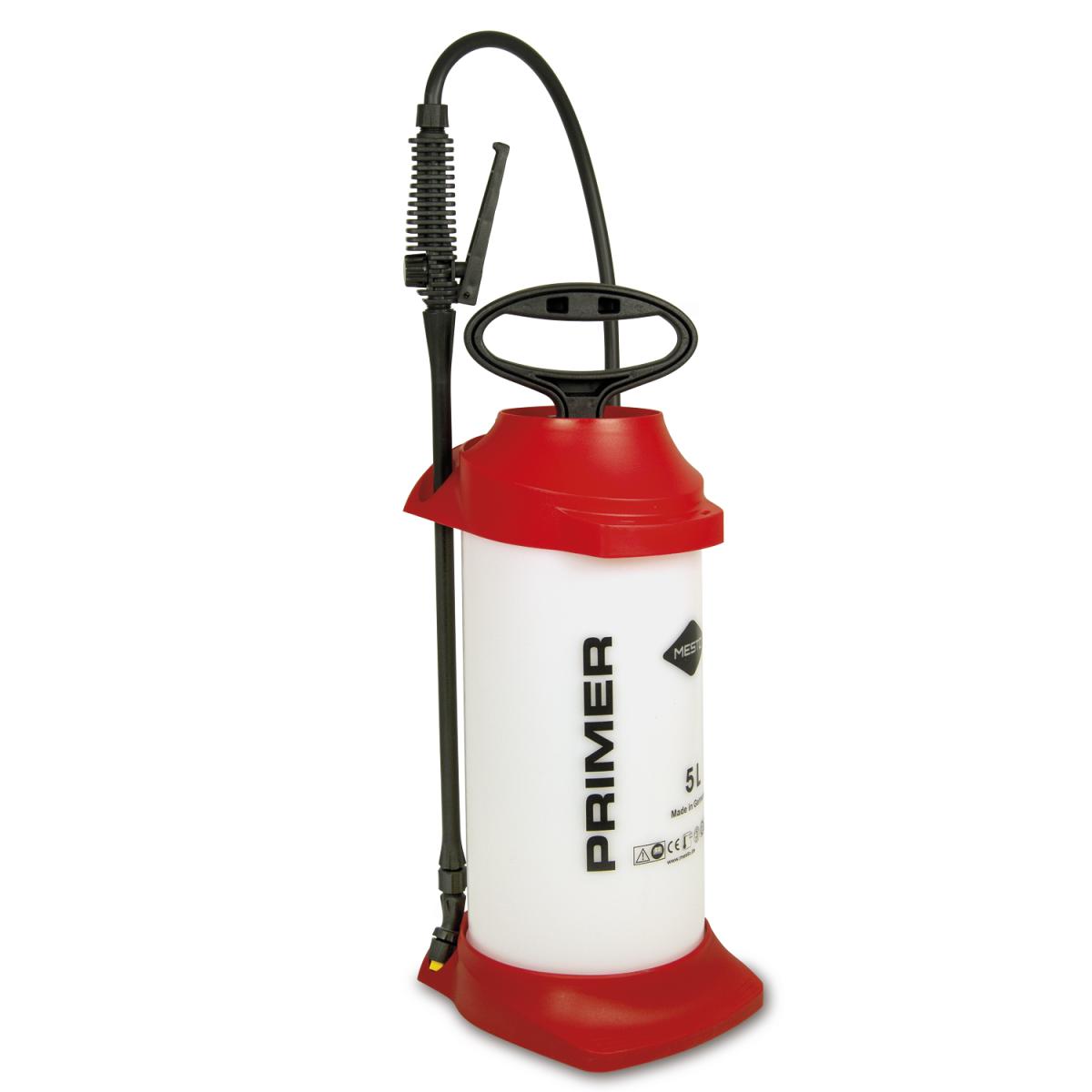 Mesto Primer Sprayer
The Mesto Primer sprayer offers the advantages of a fully equipped Viton Seal sprayer at a budget price.
The Mesto Primer sprayer features a 5 Litre capacity that will fulfil most small spraying requirements. It is quick and easy to fill and contains an integral dirt filter.
The Primer sprayer is suitable for spraying a wide range of industrial chemicals and is particularly suitable for acidic compounds such as brake cleaner, mould oils, curing compounds.The ability to attached an air valve to compress the sprayer is offered as an optional extra.
Specs
Device Description
• Tank: Plastic with large pressure reservoir • Carried at the side • Seals: FPM (Viton®) • Nozzle: Special plastic flat jet nozzle • Spray wand: Plastic 40 cm, 360° rotatable • Hose: 1.3 m • Professional pump • Integrated dirt filter
There are no file attachments for this product.
More Choices: