Mesto Stainless Steel Sprayer [Viton Seals™]
Mesto Stainless Steel Sprayer [Viton Seals™]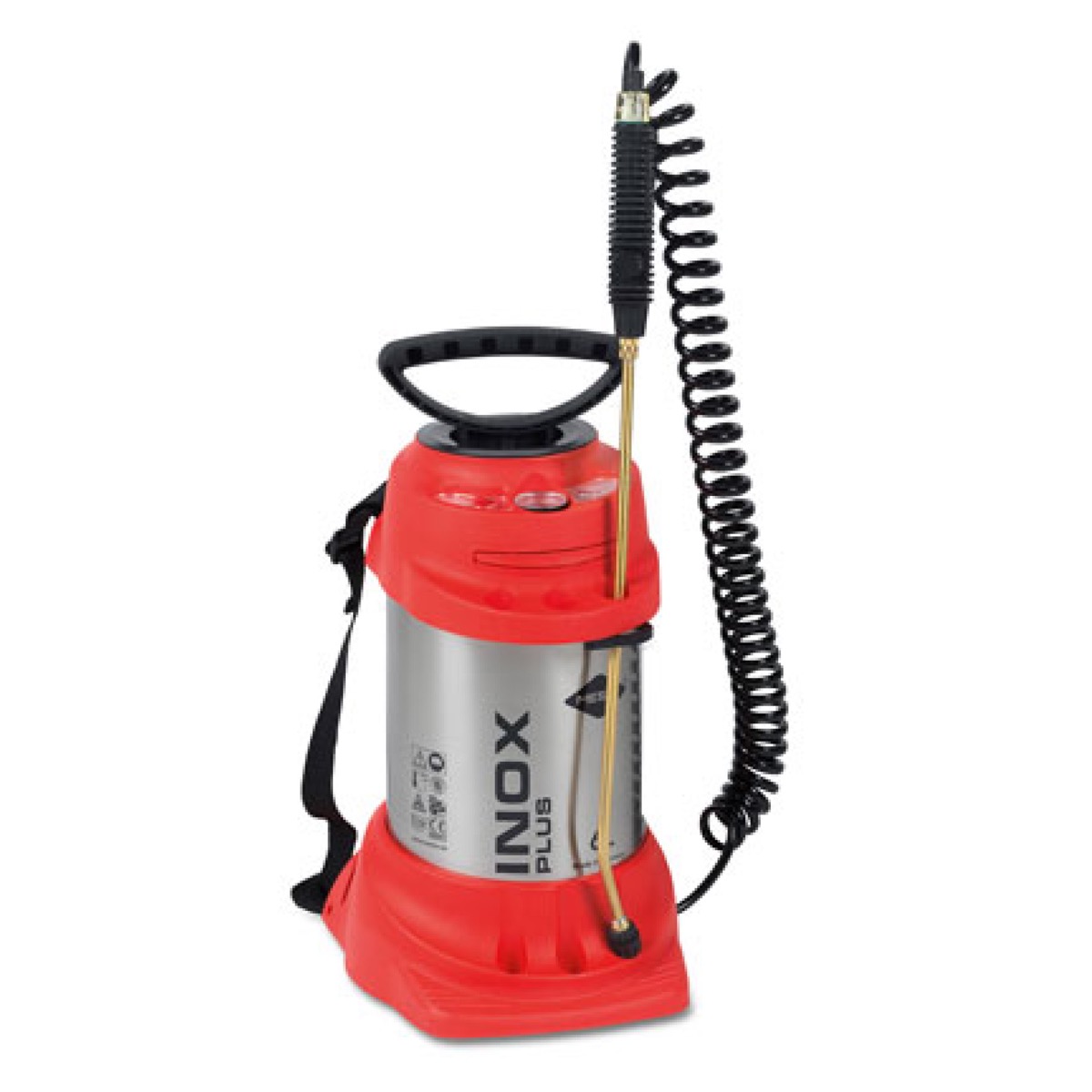 Stainless Steel Sprayers
Mesto Inox Plus offers the operative many advanced features for the spraying of chemicals in an industrial environment.
They offer a high quality and well thought out design making the task of spraying an easier one.
All our featured Mesto sprayers feature FPM Viton™ seals that enable the spraying of harsh chemical's such as concrete curing compounds.
In addition the Inox sprayer's have a number of unique features that make them particularly suitable for an industrial environment.One such feature is a large aperture filling orifice that allows for rapid filling of the unit, it also helps prevent spillages of valuable chemicals. An optional compressed air valve can be connected to save the operator having to pressurise the vessel manually. An on-board pressure gauge assists the operator in maintaining correct pressures for applying the chemical
The Inox sprayers can be easily transported with it's optional padded carrying straps making the unit a joy to work with.
The on board pressure gauge helps the operator to maintain the units pressure for efficient operation
Specifications
Filling contents: 6 l / 10 l
Total contents: 9 l / 13 l
Operating pressure: 6 bar (88 psi)
Weight when empty: 4.5 kg / 5.5 kg
Device description:
Tank: Stainless steel
carried at the side
Seals: FPM (Viton®)
Nozzle: Brass flat jet nozzle with fine filter
Spray wand: Brass 50 cm, 360° rotatable
Hose: Spiral hose 2.5 m with safety interlock

Special features of the product:
Safety valve and pressure gauge are exchangeable
Spare parts compartment on the device
Pump holder
Spray and extension wand bracket
Funnel cover
Sight glass to check filling level

Accessories:
Extension wands up to 300 cm
No. 6210 NA/NB compressed air filler valve
No. 6215 NA/NB compressed air filler valve