Speedy Clean Concrete Dissolver
Speedy Clean Concrete Dissolver

MESTO 1.5LTR FOAMER WITH EVERY 2x 20LTR (sku: LCLE808-55) QUANTITY ORDERED or FREE
MESTO 8LTR FOAMER
WITH EVERY 200 LTR QUANTITY (sku: LCLE808-55) ORDERED.
Clean and protect your capital investments from hardened concrete with this super effective concrete dissolver, the most powerful & effective concrete dissolver available!
Simply add the Speedy-Clean to a foamer, spray the foam onto the concrete covered equipment. This foam will then begin to dissolve and break down the concrete ready to be jet-washed clean.
Scroll down to learn more about how this remarkable concrete dissolver works.
" />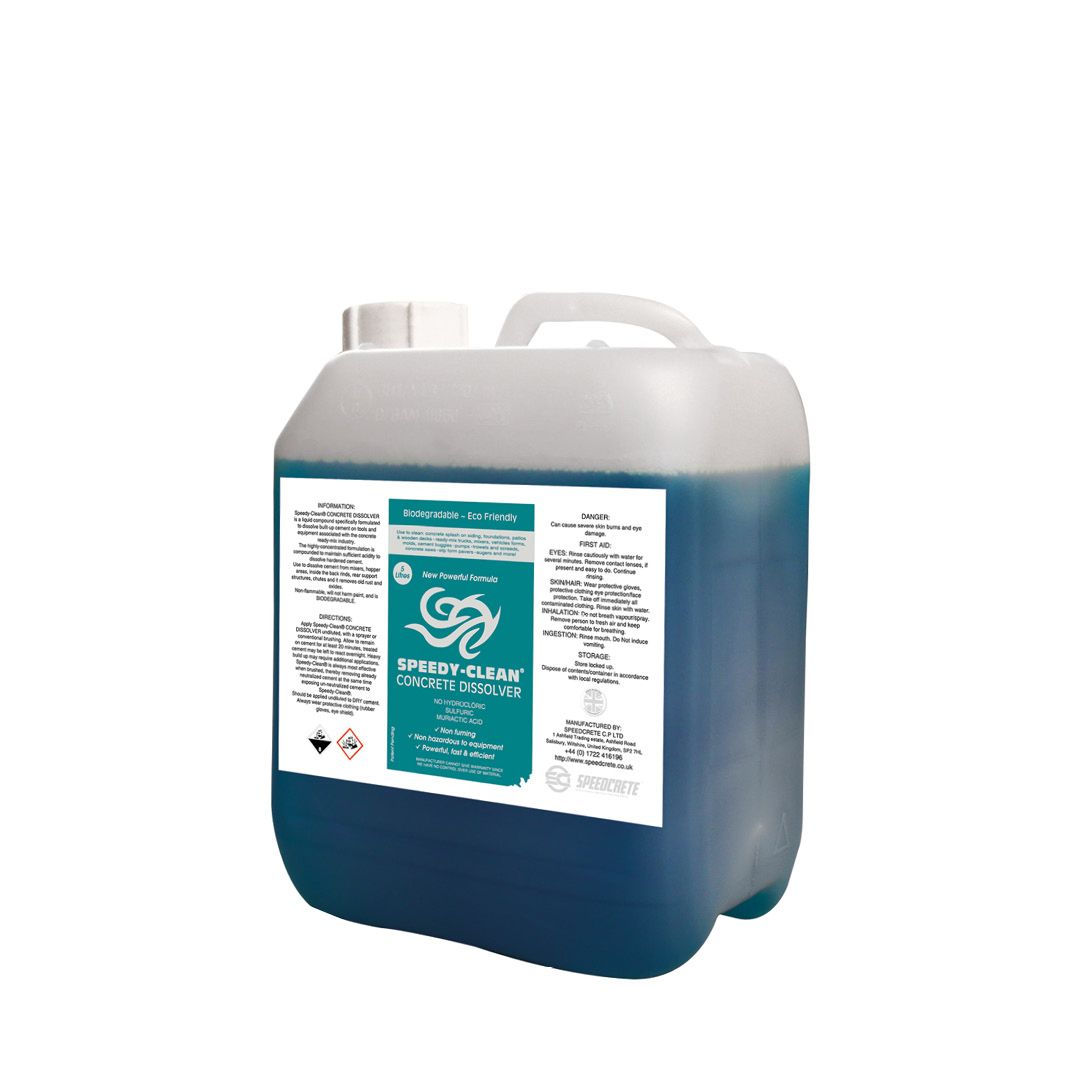 Related Products
PROMO - FREE MESTO 1.5LTR FOAMER WITH EVERY 20 LTR DRUM ORDERED or FREE MESTO 8LTR FOAMER WITH EVERY 200 LTR DRUM ORDERED.
How Does Speedy Clean Concrete Dissolver Work?
Speedy Clean Concrete Dissolver works by attacking and dissolving the "glue," or Portland, in concrete. It deconstructs the bond between the portland and the other ingredients such as sand or gravel. It turns the material into a soft mush which does not require hazardous waste disposal. The amount of time required for this process is strictly proportional to the thickness of the concrete being dissolved.


Does Speedy Clean Concrete Dissolver Contain Acid?
Speedy Clean Concrete Dissolver is acidic the way a lemon or an orange is. There is no muriatic or sulphuric acid in Speedy Clean Concrete Dissolver.
How fast does Speedy Clean CONCRETE DISSOLVER work?
Speedy Clean Concrete Dissolver normally works in 10 to 15 minutes depending on the application. The amount of soak time will really depend in the thickness of the material trying to be removed. The minimum should be about 10 minutes but thicker materials may take 30 or more and repeated applications. It is important to keep the material wet with the concrete dissolver and not let it dry.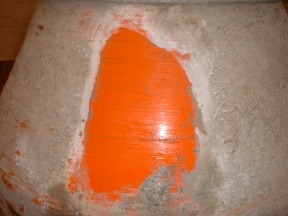 Do I wet with water the items to be cleaned or etched?
DO NOT wet material before applying Speedy Clean Concrete Dissolver. You must apply it to the material when it is dry. Any water on the material will neutralize the effects of the concrete dissolver and it will not work.
Application
Tool and Equipment Cleaning
There are some simple guidlines to follow when using Speedy Clean Concrete Dissolver to clean your hand tools and equipment. Speedy Clean is best applied with a Foamer which allows for the chemical to adhere to the surface and allows for a longer contact period. It also helps volumize the chemical so that goes further. We have several types available including manual hand foamers to compressed air powered foamers that make cleaning tools and equipment straightforward.
Several other tips for Speedy Clean include...
It is neutralized by water, so do not wet tools or equipment first
If you are cleaning equipment on concrete, cover or wet it down first
Always allow 10 to 15 minutes of continual soaking by the product
After a good soaking with Speedy Clean use a stiff nylon brush and water
The thickness of material will dictate if a second treatment is required
A 2 gallon sprayer or preferably a foamer is a very effective applicator
Some tools can be soaked in trays for 30 minutes or so
After using the stiff brush, wash off with a hose or a pressure washer
Though SpeedyClean is a nontoxic, biodegradable product, we always recommend that you wear protective gloves and eye protection
Fumes are minimal so we urge anyone with respiratory issues to wear a respirator
Concrete Etching
SpeedyClean Concrete Dissolver is an excellent pretreatment to etch concrete for increased bonding capabilities. Below are some guidelines to follow.
Do not wet floor first
Apply with a wand sprayer evenly
Test a small area first to both establish how much soak time is needed and check reaction on surface
Soak time can be from 5 to 15 minutes depending on concrete age
When the time needed is determined, apply to rest of area with a sprayer
When the etching time is up rinse with water to neutralize
You may need to mop area to clean up all residue
Let area dry to the state needed by material being used
Apply material
Speedy Clean will not harm paint, metal, or wood, only Portland Cement.
We found other products you might like!