Power Trowel 46" Barikell Pedestrian Floats
Power Trowel 46" Barikell Pedestrian Floats

With more sand and cement brought to the top of the slab, a paste is brought to the surface which can be floated to produce a smooth, clean finish.
We find that the 46" Barikell Pedestrian Float is a cross over machine which can be an alternative to a Ride-on Power Float.
" />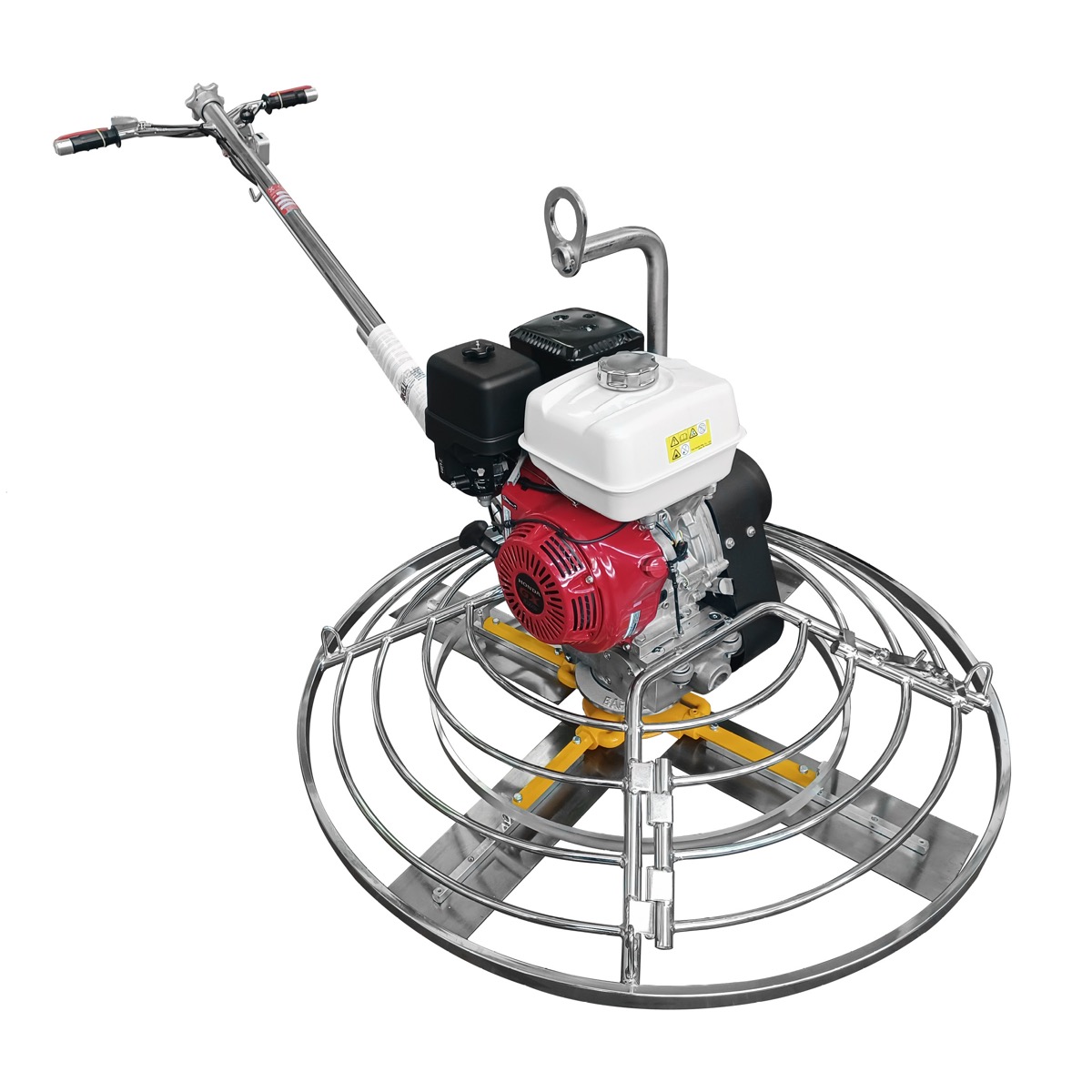 Barikell Power Trowels offer market leading performance. Available with Honda power gives this unit reliability and durability on the job-site.
Upgraded specifications for top performance levels allow these trowels give the operator quick response to increase productivity and improve slab quality.
Specifications
Closed Protection Cage @1200mm / 46"
Stiff Handle 1320MM
4 Blades
Honda 9/11/13 HP or Yanmar 7.5HP
With Heavy Duty Clutch
With Stabilizing Ring
With Lifting Hook
Long Handle With Iron Accelerator Cable and Rigid Wire