Slurry Solidifier - 1.9KGS
Slurry Solidifier - 1.9KGS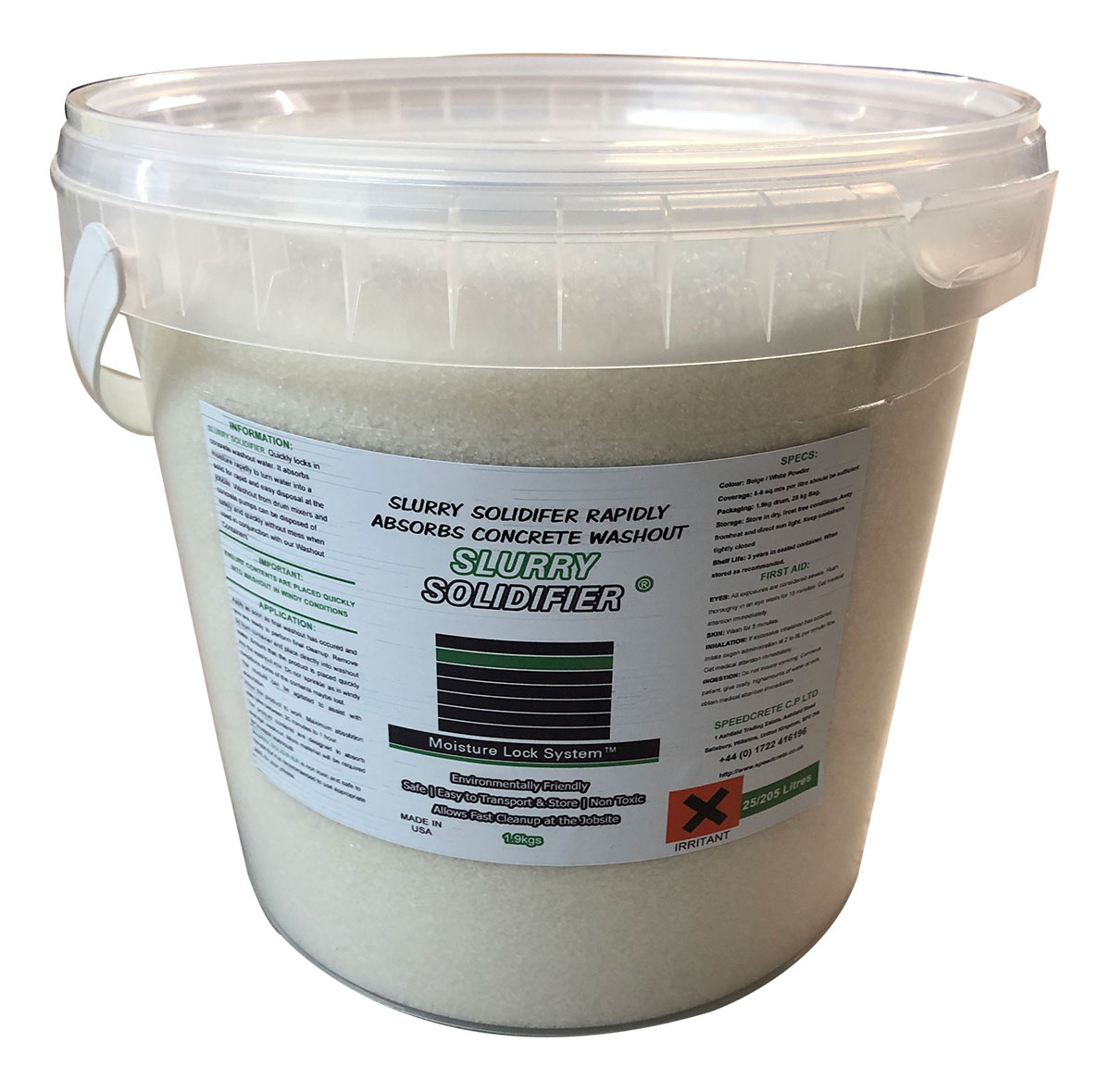 Concrete Slurry Solidifier
Our Slurry Solidifier is a fantastic product to allow rapid removal of concrete washout from the worksite
Best used in conjunction with our concrete washout container the slurry solidifier rapidly absorbs waste water at a ratio of 1 litre per approx 5-6 square Litres. It is inert and free from any toxicity and provides an excellent way to quickly absorb the waste water for easily disposal at landfill.
save hours of time at cleanup. Waste water can be left to evaporate but during winter months this process can take many days. Using the slurry solidifier you can quickly easily and safely clean concrete pumps and ready mix vehicles even in residential areas where washout cannot normally occur
Slurry solidifier is supplied in 1.9kg containers or 25kg bags. Bulk quantity available on request.
Use:
Simply washout the machine or equipment into the Speedcrete washout container and allow the water to naturally evaporate. Once complete dispose of solid through conventional means. For large washouts we recommend placing the container on a pallet for easy removal by forklift
Additionally for rapid removal of contaminants the washout can be used in conjunction with our solidifier. This turns all the water to a solid so it can be rapidly and easily disposed off.
There are no file attachments for this product.
We found other products you might like!