Washout Small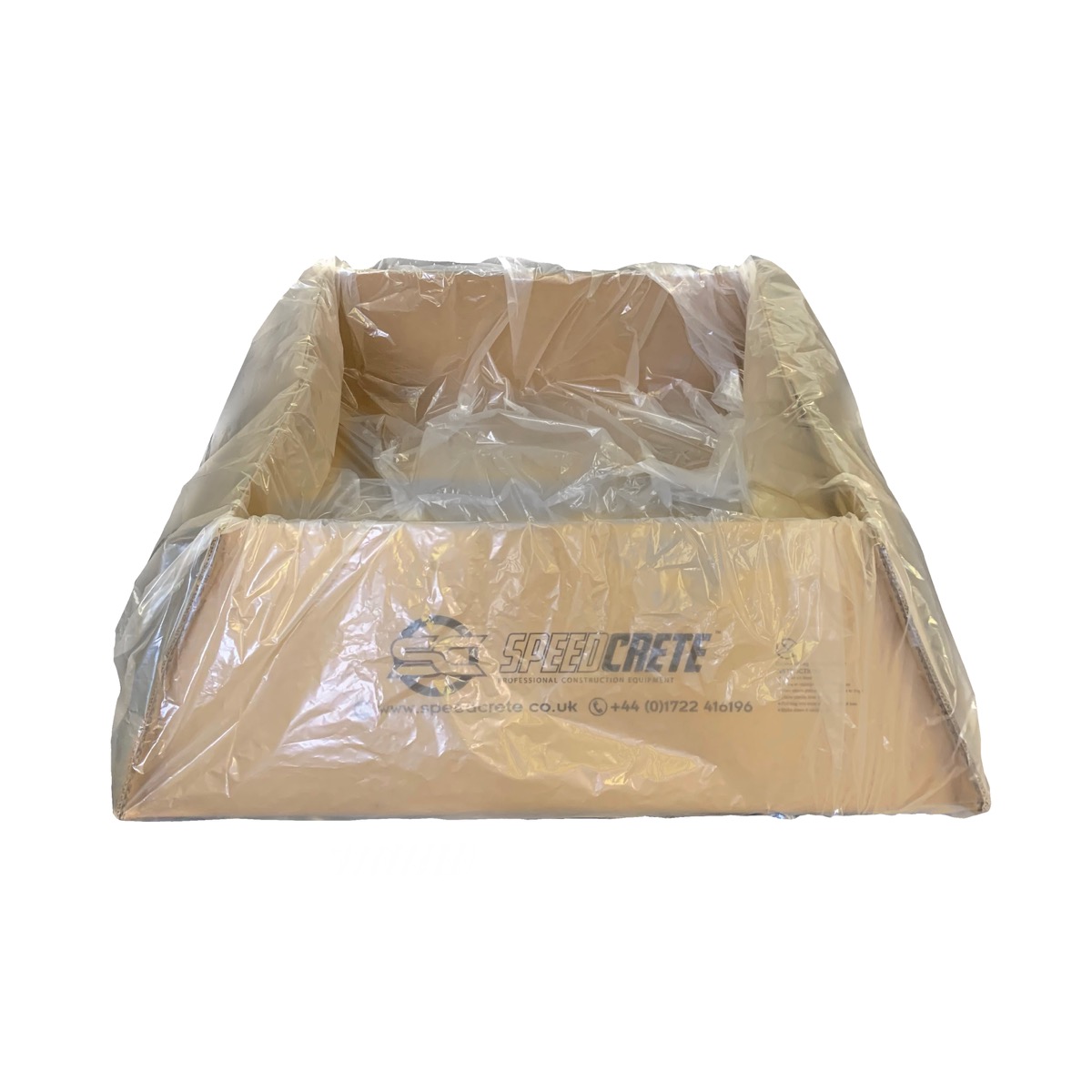 Related Products
Concrete Washout (small)
The Concrete washout is a simple solution to prevent contamination of soils and water courses by washout from concrete ready-mix trucks, concrete pumps and even wheel barrows! It is a small lightweight solution that can easily be set up exactly where you need it under a hopper or right next to a water supply.
The concrete washout provides an environmentally friendly solution to the problem of concrete washout after a pour. Equally at home for any clear up tasks whether it be plastering washout, stucco, paint washout or brick mortar. The portable concrete Washout provides a convenient solution to prevent ingress of fine materials causing contamination.
The heavy-duty, water-treated, fiberboard that our corrugated washout is made from is durable enough to be left outside in the elements for the duration of short- to medium-term projects. If rain is expected, the poly bag can be tied closed so the washout material doesn't take on additional water and extend the evaporation time, additionally, the washout can be placed on a pallet to allow for easy transportation if required.
Use:
Simply washout the machine or equipment into the Speedcrete washout container and allow the water to naturally evaporate. Once complete dispose of solid through conventional means. For large washouts we recommend placing the container on a pallet for easy removal by forklift
Additionally for rapid removal of contaminants the washout can be used in conjunction with our solidifier. This turns all the water to a solid so it can be rapidly and easily disposed off.
Supplied with 2x washout bags which are made from waterproof heavy duty polythene.
Dimensions
Length: 1000mm
Width: 1000mm
Height: 300mm