Concrete Mixer Chute Scraper
Concrete Mixer Chute Scraper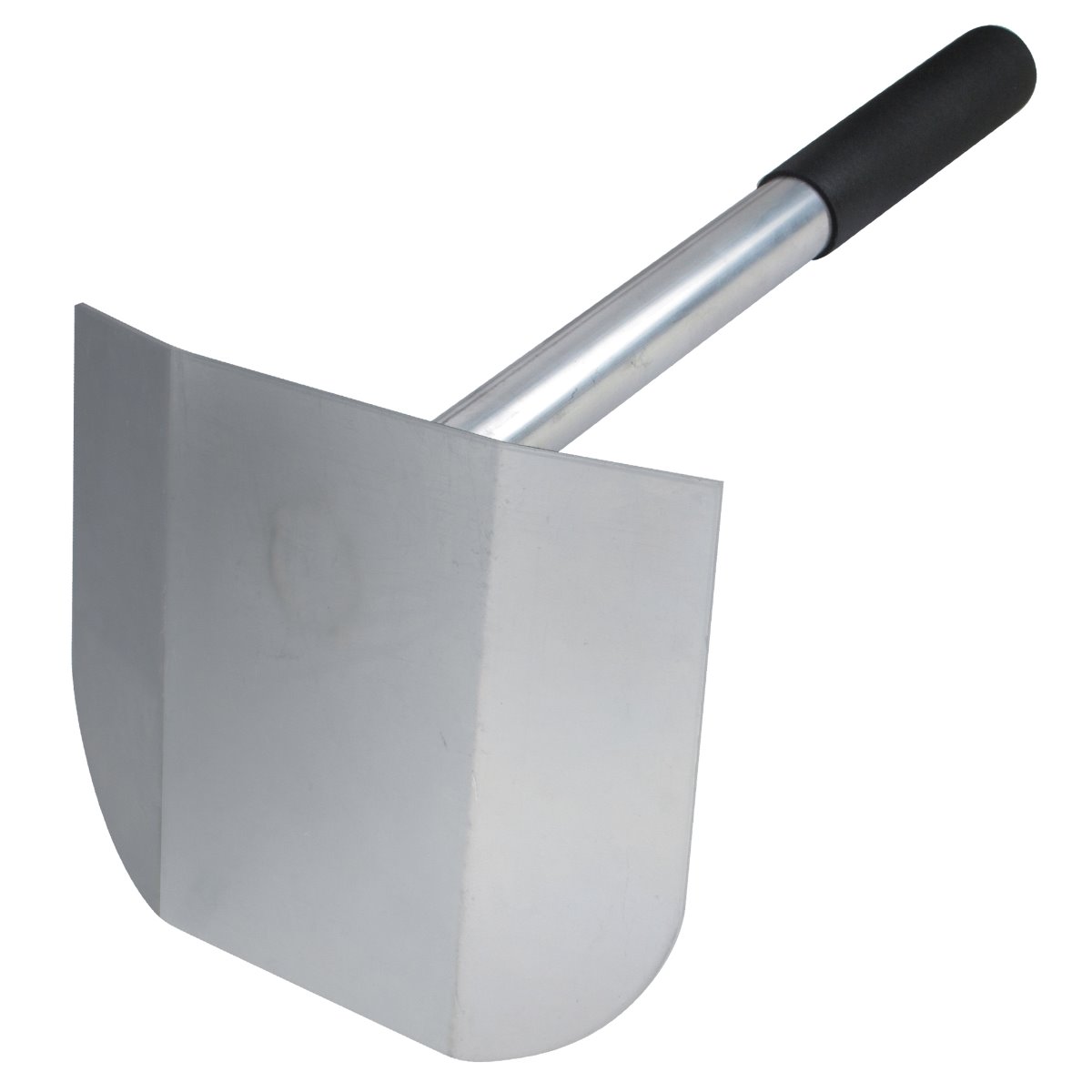 Related Products
Concrete Mixer Chute Rake
The concrete mixer Chute Rake conforms to the shape of the truck chute to allow easy clearance of blockages and final cleanup at the end of the load.
Made out of sturdy, lightweight 1/8" aircraft aluminum. The 10"x7-1/2" blade is rounded to fit most chutes. Pull this shovel-like tool to bring down cement that didn't slide all the way down the chute. The Chute Scraper Rake is lightweight, durable and very easy to use. The handle screws in to the base allowing for easy storage in a storage box or in the truck cab.
The chute scraper handle also has a drip ring on it so that you can attach it to a washdown brush. The drip ring is a nice safety feature on the handle to prevent truck washdown chemicals from dripping down the brush onto the ready mix truck driver's hands.
Specs
Rubber grip on handle for a better grip
16" handle provides additional reach
Rounded blade fits contours of chute
We found other products you might like!