EZ Screed Grading Tool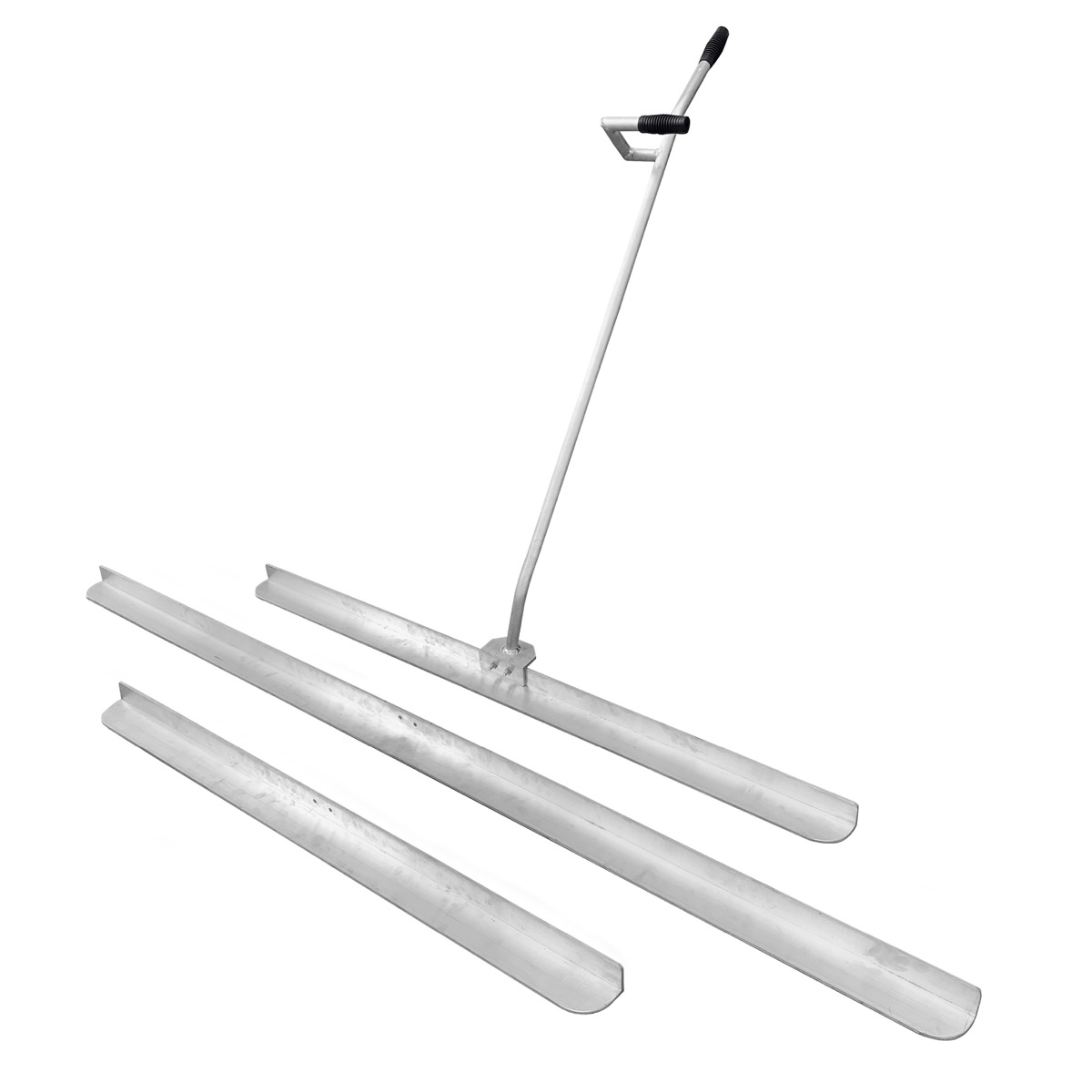 The EZ Screed Tool. Use for quick accurate grading of work area when utilizing free vibration screed machines. The EZ Screed Improves accuracy and surface tolerance over traditional texas placers, and the ergonomic handle position allows you to really shift the concrete without causing repetitive strain to your back.
The EZ Screed offers the followng neat features:
Attachable 4ft 5ft & 7ft. rails constructed of 3/16th 6061 T6 aluminum
Quick-disconnect screed rail system enables swift switch from one blade to another
Steel handle with comfortable textured rubber hand grips
Take the guess work out of your floors with the EZ screed grading Tool
Specifications:
Weight:
Handle: 6lbs[3kgs]
7'ft Blade: 6lbs[3kgs]
5'ft Blade: 5.5lbs[2.5kgs]
4'ft Blade: 2.2lbs[1kgs]
Length conversion to metres:
7'ft [2.1m], 5'ft [1.5m] & 4ft [1.2m] Blades
There are no file attachments for this product.
More Choices: