Big Blue Concrete Finishing Trowel Kit
Big Blue Concrete Finishing Trowel Kit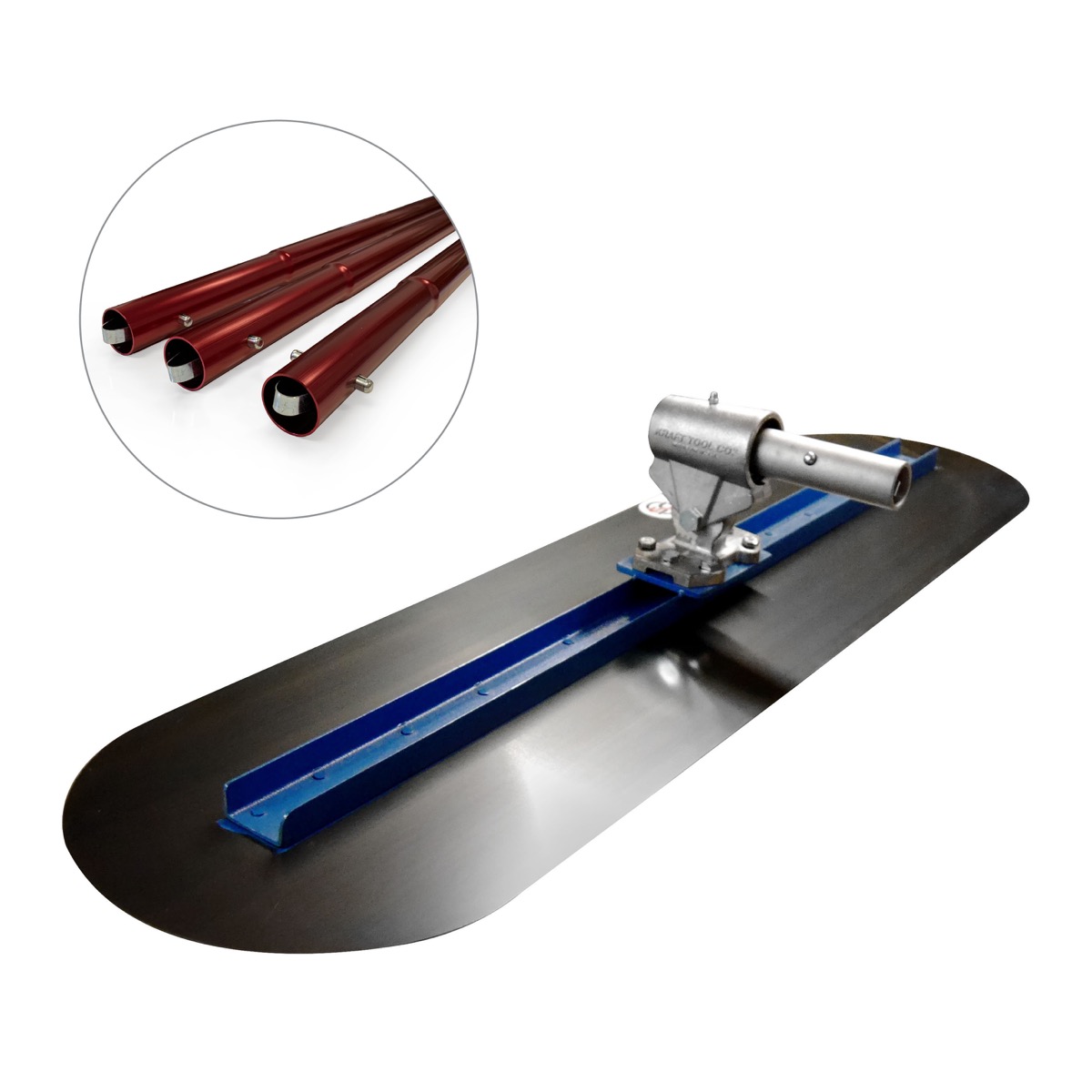 The Big Blue concrete finishing float is manufactured in British blue carbon steel.
The Big Blue's carbon blade gives exceptional flexibility to the trowel blade which helps to give you a super smooth finish to the concrete surface.
This Big Blue kit includes a knucklehead tilt-action gearbox. This gearbox is bolted on to the float and is used by concrete professionals to get the float edge on the correct angle by twisting the pole attached. The strong knucklehead-float-gearbox which is manufactured in cast alloy which gives superior performance and longevity over cheap plastic alternatives.
Three 1800mm [6ft] 45mm Diameter aluminium snap handles are supplied with this kit for tool operation. If you require more handles add some more aluminium-snap-handles to your order via the related items section below.
A range of finishing blade widths are available:
2ft, 3ft, 4ft, 6ft and 8ft
There are no file attachments for this product.
More Choices: