Magnesium Asphalt Rake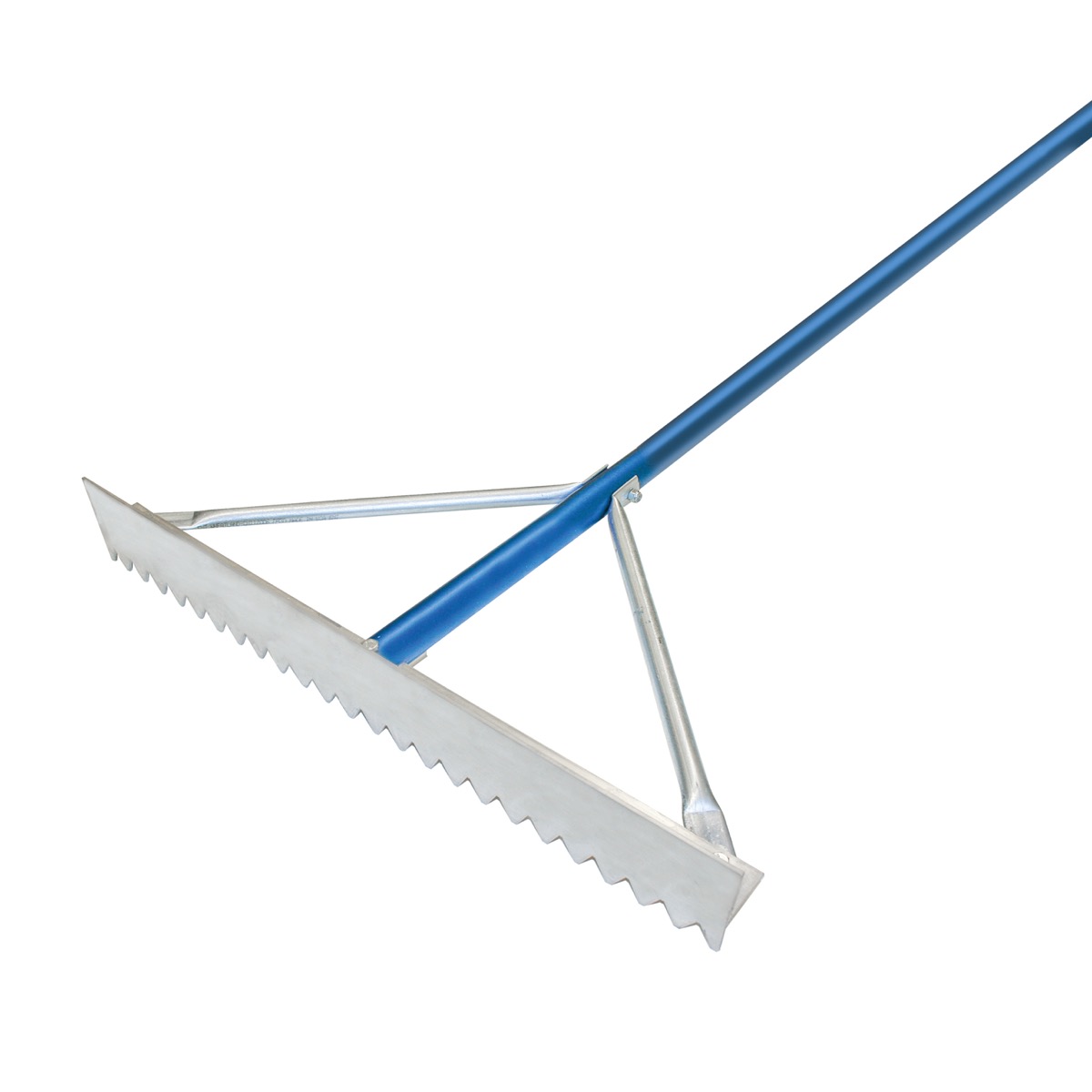 These asphalt rakes make it a doddle to move material around thanks to the lightweight extruded magnesium head. This excellent grading tool with the 7ft long blue aluminium handle gives extra reach compared to the 5ft industry standard length. With blunt teeth on one side and a smooth edge on the other for grading the surface this tool is versatile.
Specifications
Suitable for tarmac or concrete
Available in 2ft, 3ft & 3.5ft widths of head
7ft Aluminium Handle
Supports riggers attached to stabilise the rake head
There are no file attachments for this product.
We found other products you might like!