Technoflex Classic Concrete Vibrator
Technoflex Classic Concrete Vibrator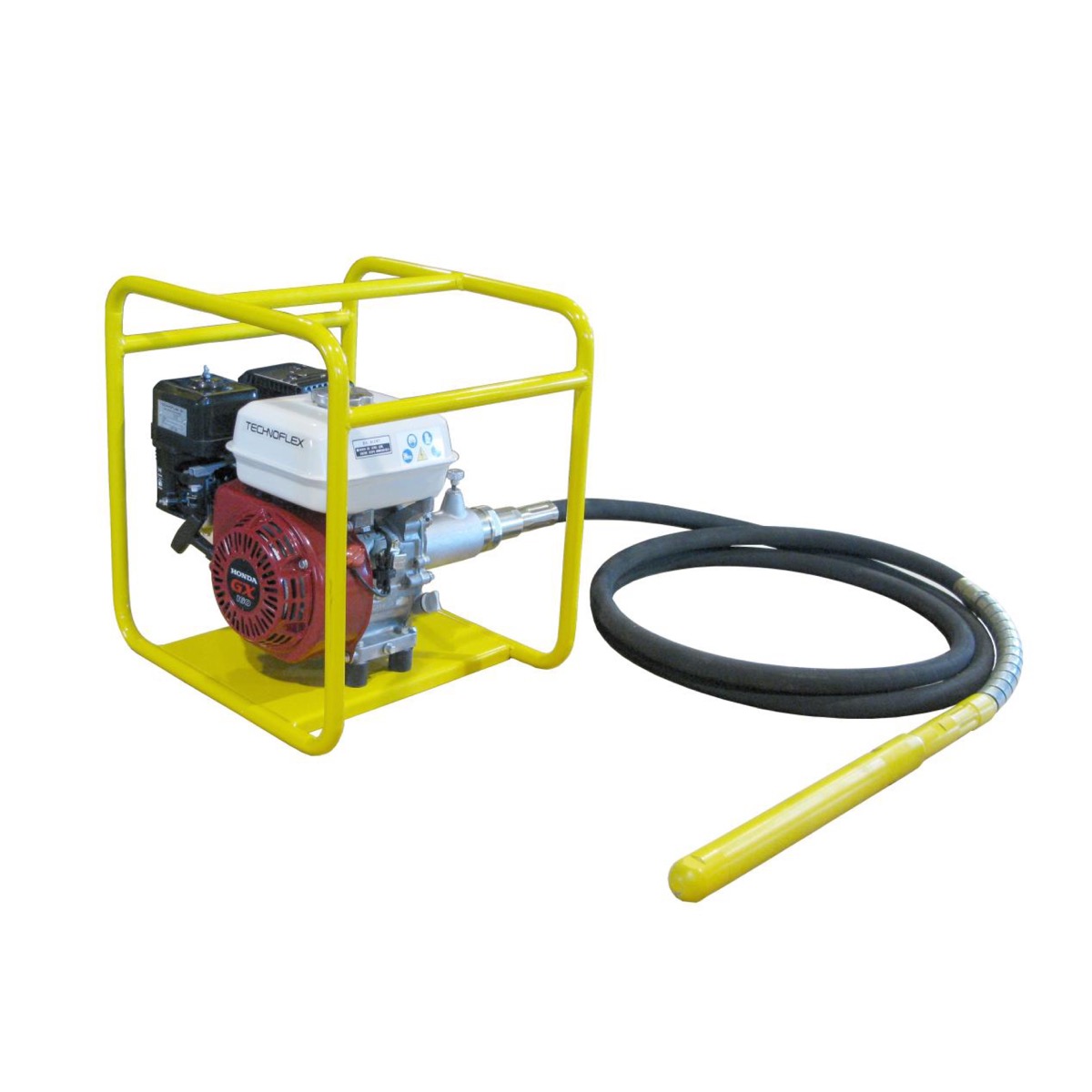 The Flexible steel shaft, special quality for vibration work. Flexible sheath, in spiral wound steel with metallic fabric, totally covered in synthetic rubber, non-conducting, resistant to oil, grease water, etc. Motor coupling incorporates an extremely easy sliding system for a tool & trouble free operation by means of a patented system which converts the rotary movement of the flexible shaft (3000 rpm) to a frequency of 12,000 real vibrations per minute. This is achieved without an intermediate clutch, with no adverse affects on the cable, offering guaranteed operational efficiency.
Motor Specifications
Motor: Honda Petrol Motor, 4 Stroke
Power: 5.5hp
Rpm: 3,200
Weight: 18kg
Flex and Head Specifications
Flex Length: 5m
Head Diameter: 45mm
Head Length: 472mm
There are no file attachments for this product.
More Choices: