Blue Steel Concrete Trowels | Round-Square
Blue Steel Concrete Trowels | Round-Square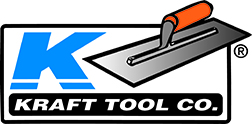 This range of Blue Steel Hand Trowels have a comfortable pro-form handle and a combination of a square end and a rounded end.
The rounded end leaves less trowel marks, while the square end gets close to forms. These quality Kraft Tools are the favoured choice of concrete professionals throughout the United Kingdom.
" />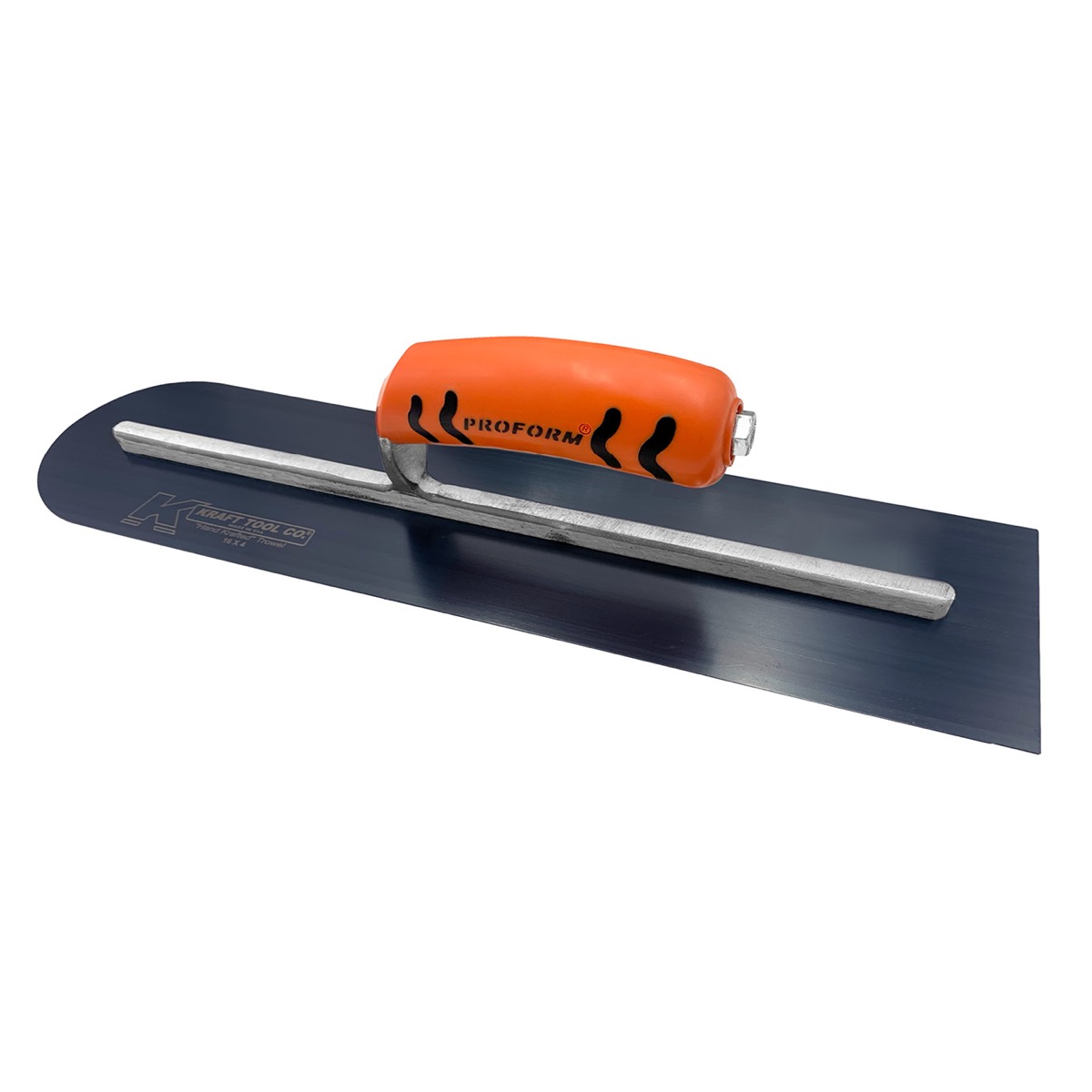 Blue Steel concrete trowels - round / square
Professional quality blue steel concrete trowel is precision balanced and ready-to-use. High quality blue spring steel has the perfect amount of "give" which allows for a more flexible blade when finishing. Each blade is cross ground to just the right dimension for that perfect feel. The rounded front of the blade prevents gouging of the surface, while the square back allows for finishing flush to the edges and corners. A high-strength, lightweight cast aluminum mounting stands up to the rigors of cement work. Compression fit stainless steel rivets attach the mounting to the blade. An oversized toe rivet provides extra strength when applying pressure during finish work. Guaranteed No-Turn handle design locks the handle to mounting. Kraft Tool's signature flat trowel with patented ProForm® soft grip handle (US Patent #6,247,204 B1) provides a comfortable grip. The contoured shape and enhanced texture ribbing of the handle reduces fatigue and provides a great grip even when wet. The bright orange handle is easy to spot on a jobsite even after use.
Specifications
Strong yet, flexible blue crucible steel blade
Handle can be removed to allow modification
Guaranteed "no-turn" handle
Front end: Round
Rear end: Square
There are no file attachments for this product.
Related Products
Check items to add to the cart or
More Choices: