Blue Steel Concrete Trowels | Round-Round
Blue Steel Concrete Trowels | Round-Round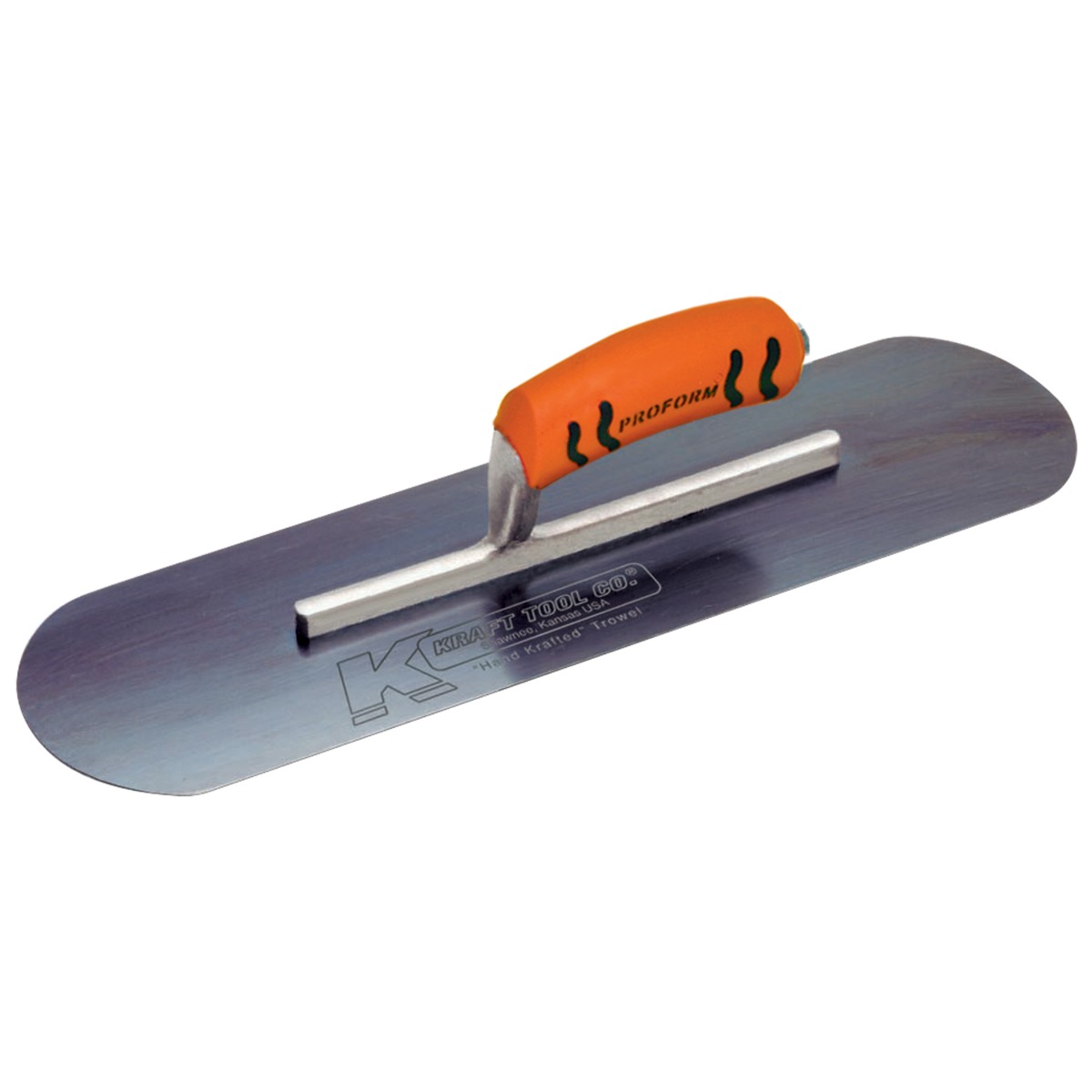 Blue steel concrete trowels - round round
Part of a range that offers unique-shaped trowels to suit different and specific tasks, this tool has two round edges that ensure a smooth finish to concrete.
The product is incredibly strong yet a little more flexible than other varieties as it is manufactured from blue steel - a quality which some professional masons prefer.
Easy to use, accurate and efficient, this high-class item won't let you down on a busy jobsite where downtime needs to be avoided.
You don't even have to break it in, as this process is done for you during the tool's manufacture, so it is ready for use immediately after purchase.
Using innovative techniques, the underside of the blade is skimmed, ensuring that it is prepared to finish concrete straight away.
Strong, durable and able to withstand the pressures of the jobsite, those who are looking for a well-crafted product have come to right place.
Why not take a closer look at our blue steel concrete trowels and see which unique shape best suits your needs?
Specs
Manufactured in british blue steel, with a choice of trowel shape. These trowels are 'broken- in' by factory skimming of the underside of the blade.