PVC Replacement Concrete Tent Covers
PVC Replacement Concrete Tent Covers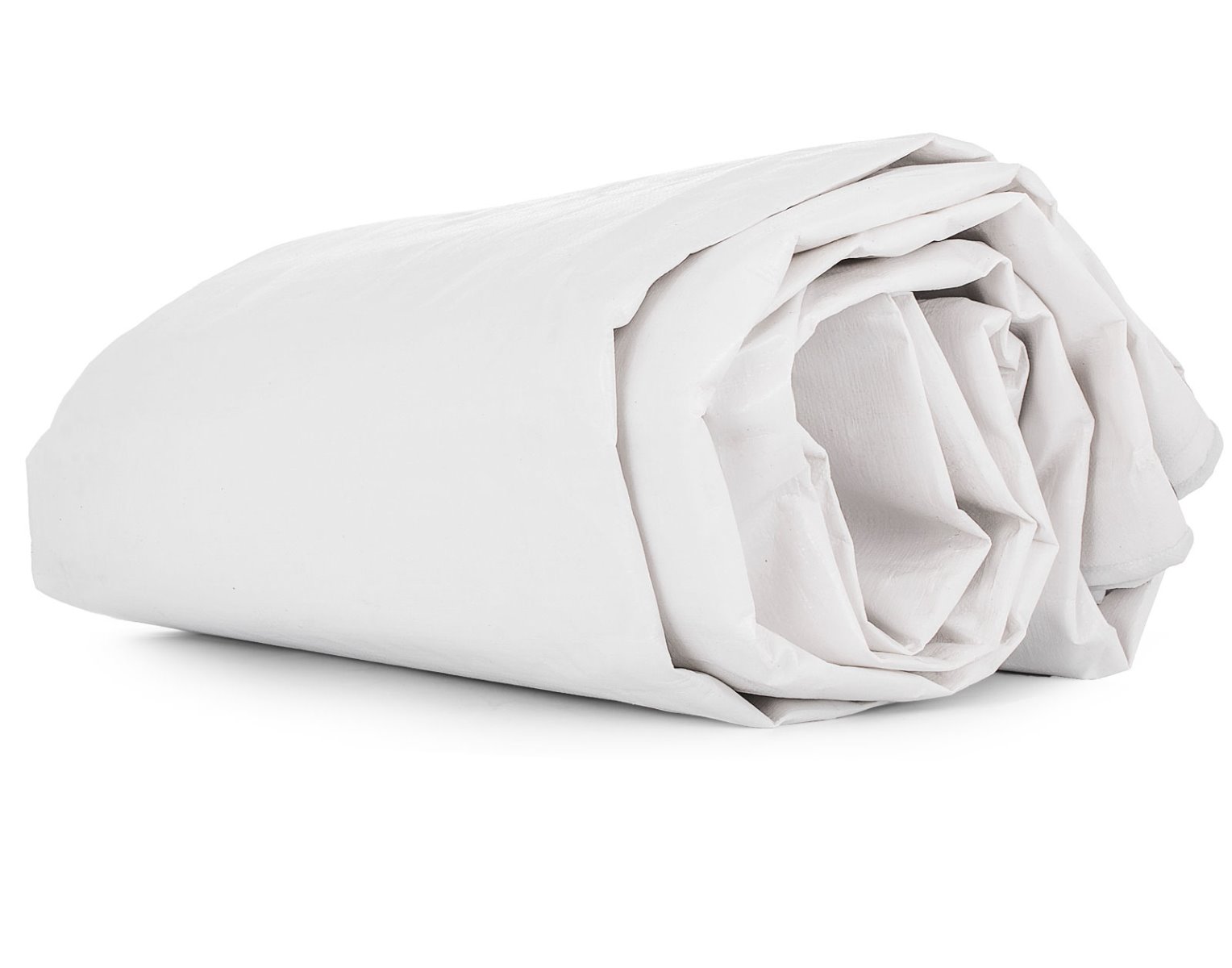 Related Products
Replacement Concrete Tent Covers
A concrete tent can be a great tool to protect concrete from the elements, such as heavy rain or baking hot sunshine.
Older style polyethylene tarpaulins whilst being cost conscious were prone to damage caused by high winds and poor handling. Upgrade to the latest PVC tent covers that solve these problems. High strength PVC helps to prevent tears and eyelet damage caused by high winds.
These heavyweight tarpaulin sheets are manufactured from PVC, which makes them incredibly strong and durable. The tarpaulin features brass eyelets that are much stronger than cheaper aluminium eyelets. This helps them to prevent deforming under load and pulling out of the material. In addition every eyelet on the tarpaulin has been reinforced with an additional PVC layer along each hem. They are protected against UV rays and are also completely waterproof, so you should find this a quick and affordable way of keeping your tent up and running.
We have several different sizes for you, depending on the scale of the building work you are carrying out.
So with these in place, you can rest assured that your concrete surface will be able to withstand whatever trials nature throws its way.
Specs
100% Waterproof
Colour: White
Tough UV Protected, Rotproof 600gsm PVC material
Eyelets at 25cm, (¾'ft) intervals in reinforced hems
Riveted Corner Reinforcements
We found other products you might like!