Original Hubbard Barrel Jointer
Original Hubbard Barrel Jointer

The handle design gives more knuckle clearance to the mason. Wear is distributed during use by simply revolving the tubular steel blade. As the blades wear out with use they can be replaced while keeping the handle. Keep the handle - replace the barrel. The polished handle shape allows for more knuckle clearance during use. Polished steel makes smooth grooves every time. Jointer comes assembled with one 1/2" barrel and one 5/8" barrel. This unique tool was designed by a longtime bricklayer. Overall length 8-1/2". Proudly made in the USA.
The Hubbard barrel jointer was designed by a bricklayer in the business for 60 years. The Barrel Jointer is designed for use on con-caved weather joints in mortar to stop water getting in.
" />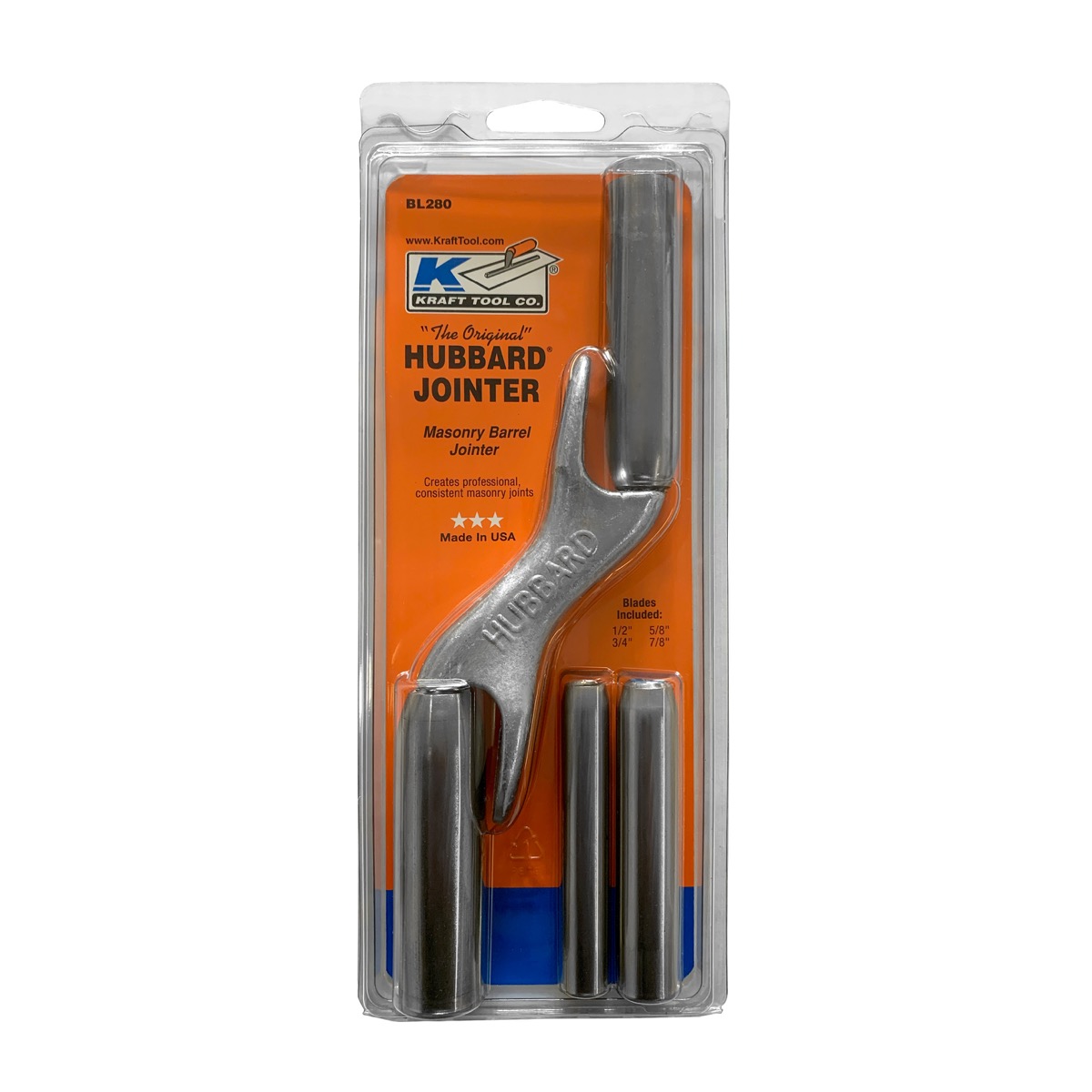 This useful piece of bricklayers kit comes assembled with one 1/2" blade, one 5/8" blade. One 7/8" blade and one 3/4" blade also included in the set.
Specifications
Greater Knuckle clearance
Replaceable blades
Long lasting
We found other products you might like!