Barikell 110V Electric Edging Power Trowel
Barikell 110V Electric Edging Power Trowel

Scroll down for more information or check out other related items by clicking the Accessories button. Feel free to contact us if you require any further information, or if you would like to hire this piece of machinery.
" />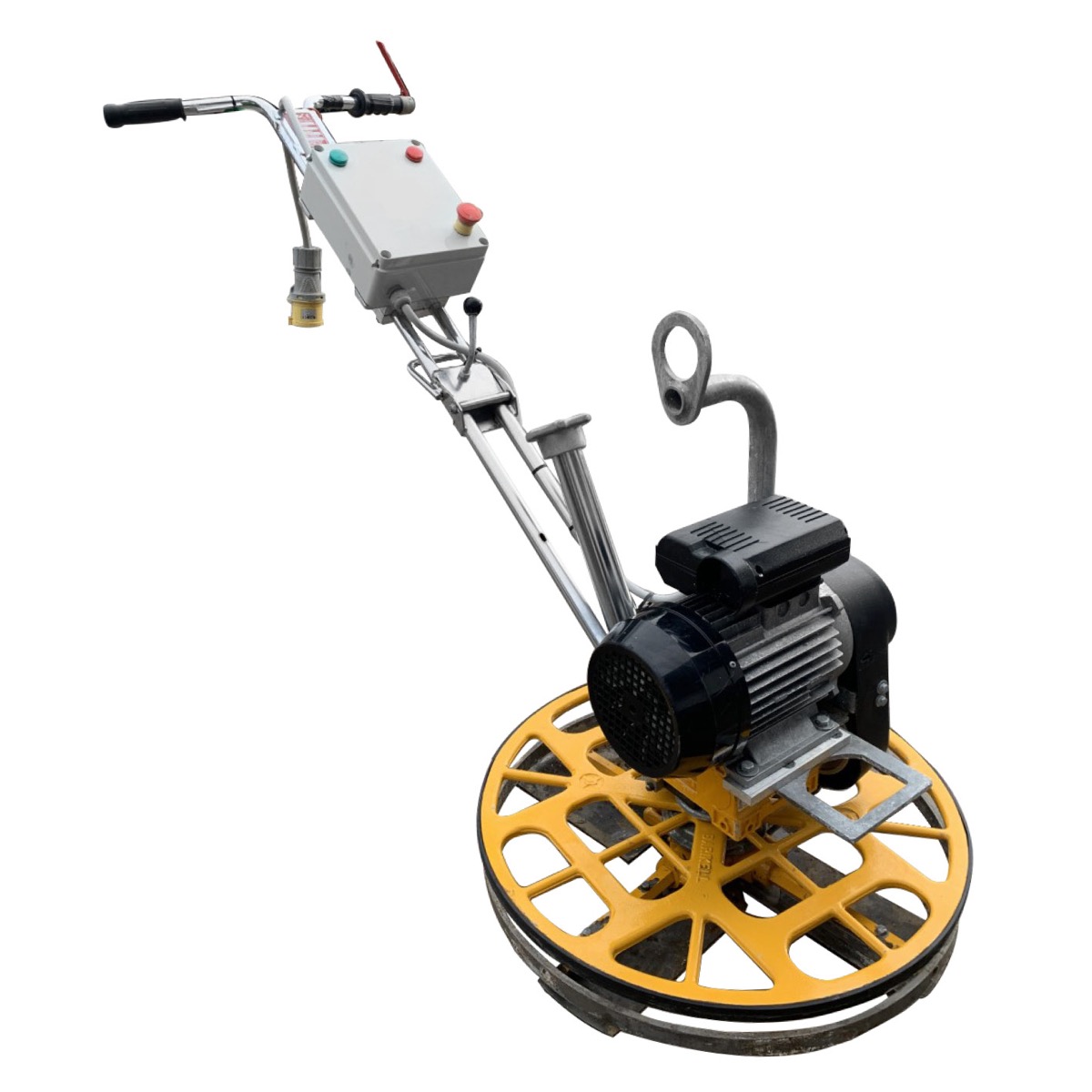 Barikell Power Trowels offer market leading performance, supplied in 110 volt for use in the United Kingdom (Can be supplied 240 volt for overseas purchases). This pedestrian edging float offers excellent reliability and durability on the job site, can be easily stored and transported via the foldable handle. The established Barikell brand has been a tried-and-tested favorite for Concrete Professionals in the United Kingdom for many years. These electric edging trowels give the operator faster control to increase productivity and improve slab quality.
Specifications
Comes with a free floating pan
Foldable Handle
4 Blades
Electric 3HP 1~110V 50/60Hz
Equipped with hoisting hook
Noise and vibration levels in working conditions
Average acoustic pressure: dbA 76.1
Average acoustic power: dbA 91.1
Average acoustic pressure on operator: dbA 72.8
Value of vibration
Vibration value on the handle: m/sec2 = 2.3
There are no file attachments for this product.
More Choices: