W.Rose 12" Philadelphia Plastic Handle
W.Rose 12" Philadelphia Plastic Handle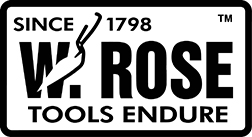 This 12 inch W.Rose Philadelphia style trowel with plastic grip has a blade that is made from a single piece of carbon steel. This trowel is taper ground and hand polished. An ergonomic, fatigue reducing design. 
The Butyrate Plastic handle is 5.2 inches long. This durable plastic handle won't mushroom from tamping.
Each high quality brick trowel is hand made from a single piece of forged steel using the W.rose method, each blade is hand polished for comfort and flexibility. These trowels are for masonry professionals and are well respected all over the world.
Scroll down to learn more.
" />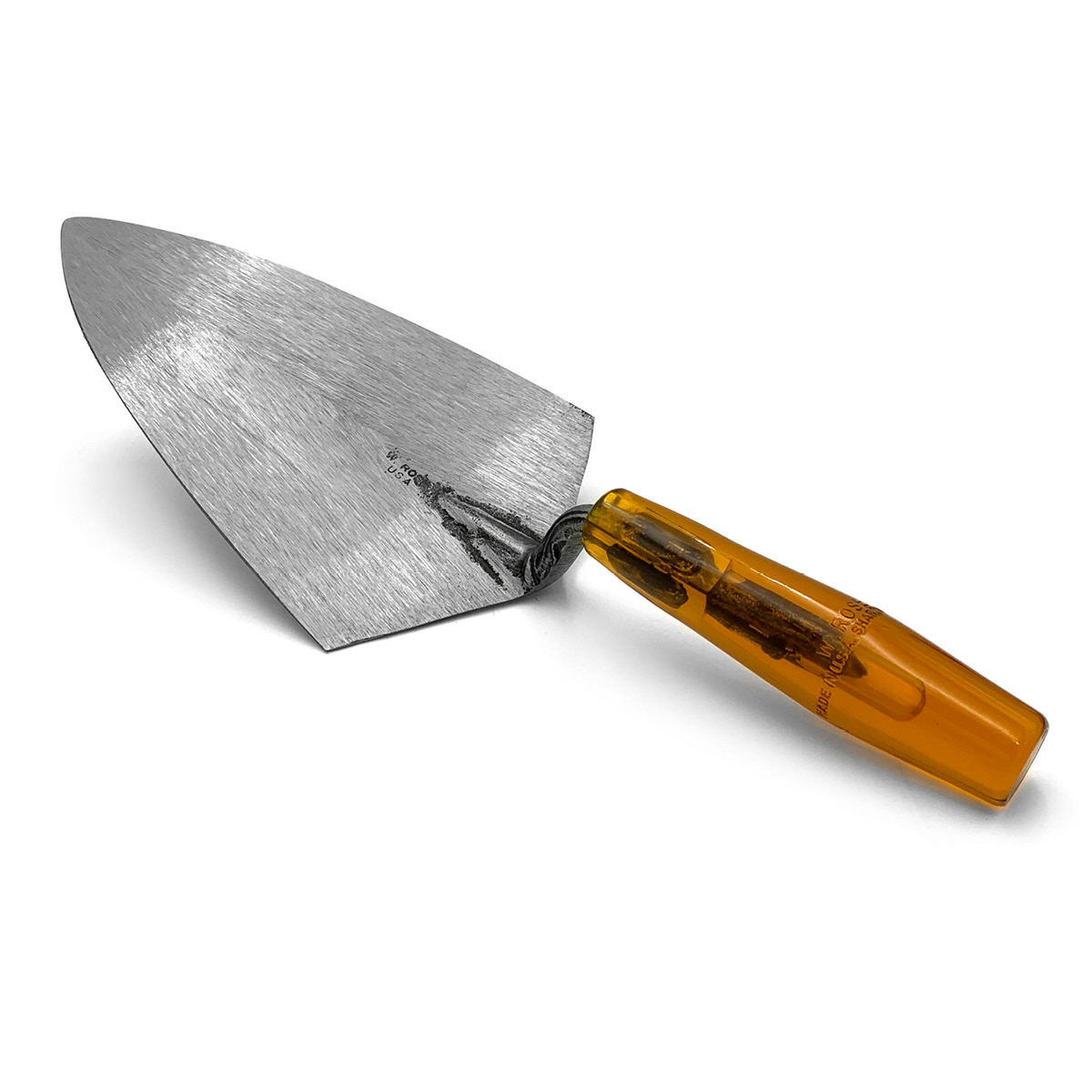 Related Products



History
For over 200 years W. Rose™, has been known for the highest quality of masonry tools. William Rose established the company as a blacksmith shop in 1798 in Blockley Township, Pennsylvania near Philadelphia, just 10 years after the ratification of the Constitution of the United States.
The blacksmith shop spent much of the early 1800s making cavalry sabers and officer swords for the U.S. Army during the War of 1812 and the U.S. Civil War. In 1864, W. Rose™ began specializing in quality edged tools, knives and trowels. The company issued their first catalog this year featuring tools for bricklayers, tile setters, plasterers and stone masons.
W. Rose™ was purchased in 1884 by O.B. Goodwin. He moved the firm to Elmwood Avenue in Sharon Hill, Pennsylvania, where W. Rose™ trowels continue to be made today. The company was in the Goodwin family for three generations before being sold to longtime employee Edward "Bucky" King and his sons in 1989. In 2001, Kraft Tool Co.® acquired this legendary company and remains dedicated to maintaining the superior craftsmanship of its tools.

FORGED STEEL
The blade and shank are forged from a single piece of uniquely formulated carbon steel for extra toughness. Forging also assures product consistency.
HEAT TEMPERED
Blades are heat tempered with a special time-tested process to ensure uniform blade hardness.
HAND POLISHED
Each blade is carefully hand polished to keep mortar centered on the blade and resist sliding.
STRENGTH
The forged steel blade and shank offer strength and integrity with no internal voids created by welding pieces together. Forged steel will not weaken or crack under use or impact as welded tools may.
SHANK HANDLE
The angle of the standard shank is specially balanced to reduce wrist fatigue. Many of our popular trowel patterns are also available in low lift shanks as some masons may prefer.