Pointing Trowel's | Wooden Grip
Pointing Trowel's | Wooden Grip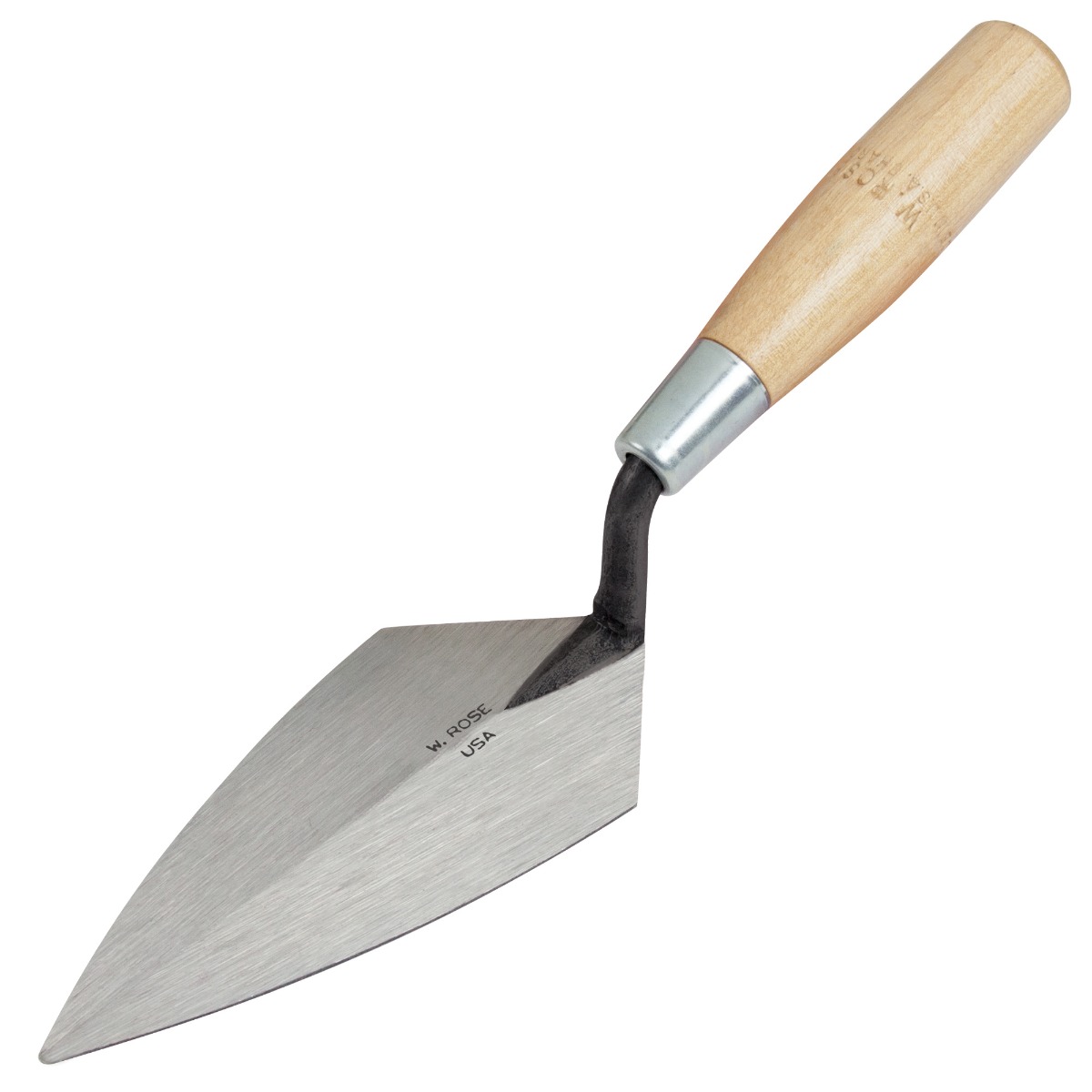 W.Rose pointed blade trowels are forged from a single-piece of uniquely formulated high-grade carbon steel for extra toughness. Forging also assures product consistency. The blade is then heat tempered with a special time-tested process to ensure uniform blade hardness. Each W. Rose™ pointing trowel features a tapered ground blade for flexibility.
The forged steel blade and shank offer strength and integrity with no internal voids that could form if it was welded. Forged steel will not weaken or crack. Each blade is carefully hand polished to keep mortar centred on the blade and to resist sliding material.
These versatile tools are perfectly balanced with a comfortable weight and flexible blade for extended use. Every trowel is inspected, keeping in mind the high quality standards of the W. Rose™ legacy. The wood handle is air-seasoned, second-growth hardwood. The smooth handle is contoured to fit your hand assuring a comfortable and confident grip. The handle is fitted to the blade with a steel ferrule.