Straightedge & Measuring Wedge
Straightedge & Measuring Wedge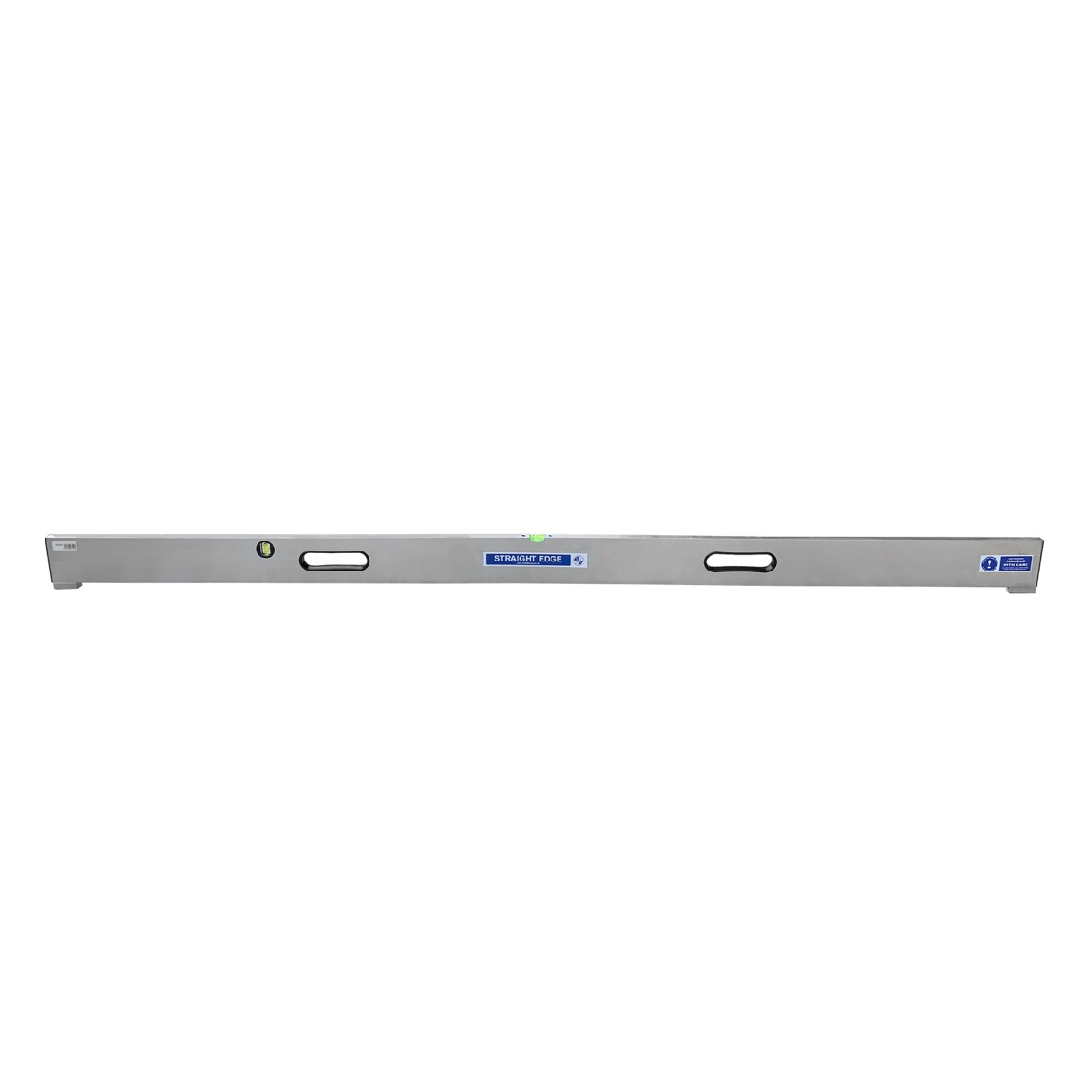 straight edge and graduated wedge
Ensuring a surface is even and smooth once concrete finishing is completed is a vital task for construction professionals eager to leave an accurate and neat job.
These straight edges are excellent for measuring the lateral regularity of a road or floor and can be used with aluminium wedge blocks, which allow the user to determine how accurate the work is on the vertical plain as well. The Metric Calibrated Measurment Wedge is then used to take the measurment, please purchase this tool seperately available on this page above.
The 3m straightedge was superseded by a new 2m straight edge and is the method is adopted in the current BS 8204, BS EN 13670 execution of concrete structures, the National Structural Concrete Specification and National Building Specification. Both straightedges are offered to contractors working to both the old and new specifications.
It should be noted that both of the British standards state that 'Where the straight edge basis for specification is used it is advisable for the various interested parties in a contract to agree the sampling rate for testing the floor to check conformity, and the procedures to adopt if conformity is not achieved, before the floor is constructed. Such agreement should include the number of positions where the straight edge will be placed to check conformity'.
The wedge blocks which are fitted to either end of the product supports the item as well as providing a set height between the surface and the beam.
It is easy to check for irregularities with this item, as it provides the operator with a visual indicator of the evenness of any slab.
Optional 2.5 mm incremented wedges are available, which offer a range of 12.5 mm low to 12.5 mm high.
Specifications
Size 25 x 76 x 3000mm weight 3.54kg
2m/3m lightweight aluminium straight edge with carrying loops
Optional calibrated metric graduated measuring wedges marked every 2.5mm available
Measuring range 12.5mm low to 12.5mm high
There are no file attachments for this product.
More Choices: