Sands Professional Stainless Steel Mahogany Level (6 Vials)
Sands Professional Stainless Steel Mahogany Level (6 Vials)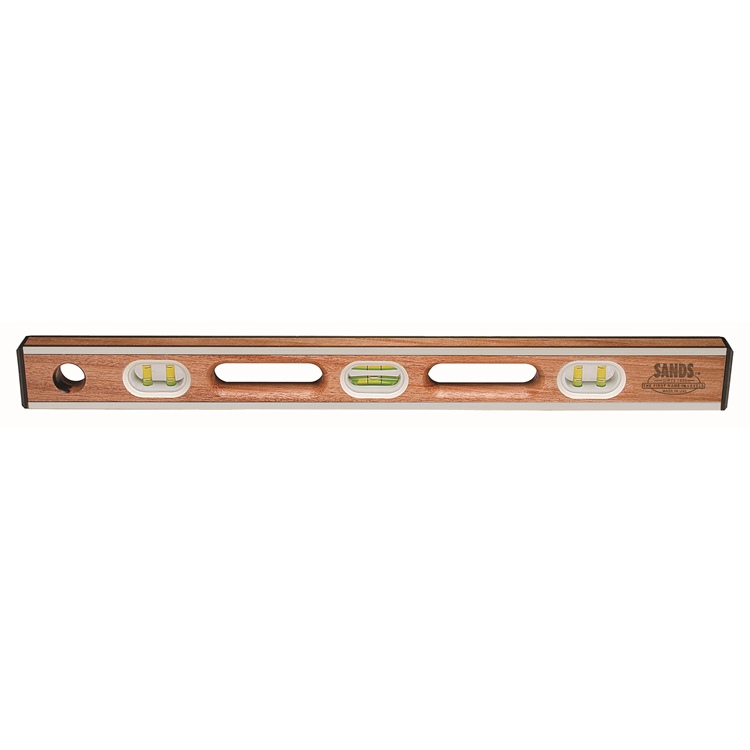 Professional Stainless Steel Mahogany Levels
The finest selection of mahogany wood provides the foundation for this 48 in. level, a favorite with masons. Angle bound stainless binding is embedded in the wood for extra strength and straightness. The wood has a beautiful smooth finish. Six Cat's Eye Yellow double bent vials are solid set for accuracy. Double bent vials make leveling easier. The vials feature permanent lines that won't fade or wear away. The level is guaranteed accurate to .0004 in. per inch. The vials are protected by glass lenses to extend the life of the level. Shock absorbing rubber end caps are secured to the end of the level to stand up to wear and tear on the tool. Two large hand holes provide comfort and ease when moving the level.
A hang hole on one end allows for easy storage when not in use. Store in a Professional Level Case (#SLPLC48), sold separately, to protect your level and extend its life. Proudly made in the USA.
Available in a choice of sizes from 12" up to 48".