Sands 48" Pro Combo Pack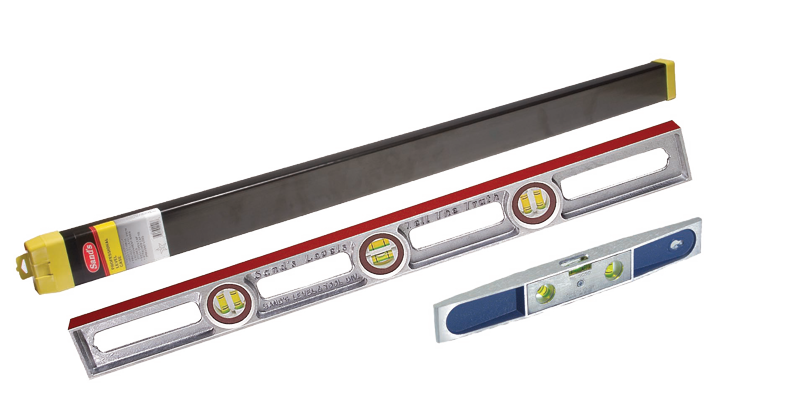 Sand s Level Combo Pack
Sands Professional Levels have been synonomous with quality since 1895. The 48" Pro Combo Kit includes a 48" precision milled cast aluminium level with an accurate working surface to 0.004". It has solid set yellow cat's eye double bent vials for accuracy with protective lenses
The kit also features a great level case made from durable high impact styrene that protects the level from typical knocks and keeps it looking great. It can be easily hiung with it's integral hook.
Finally the kit also includes a 9" aluminium torpedo level that features 3 vials for quick reference.
There are no file attachments for this product.
More Choices: