Resin Bonded diamond abrasive discs 3"
Resin Bonded diamond abrasive discs 3"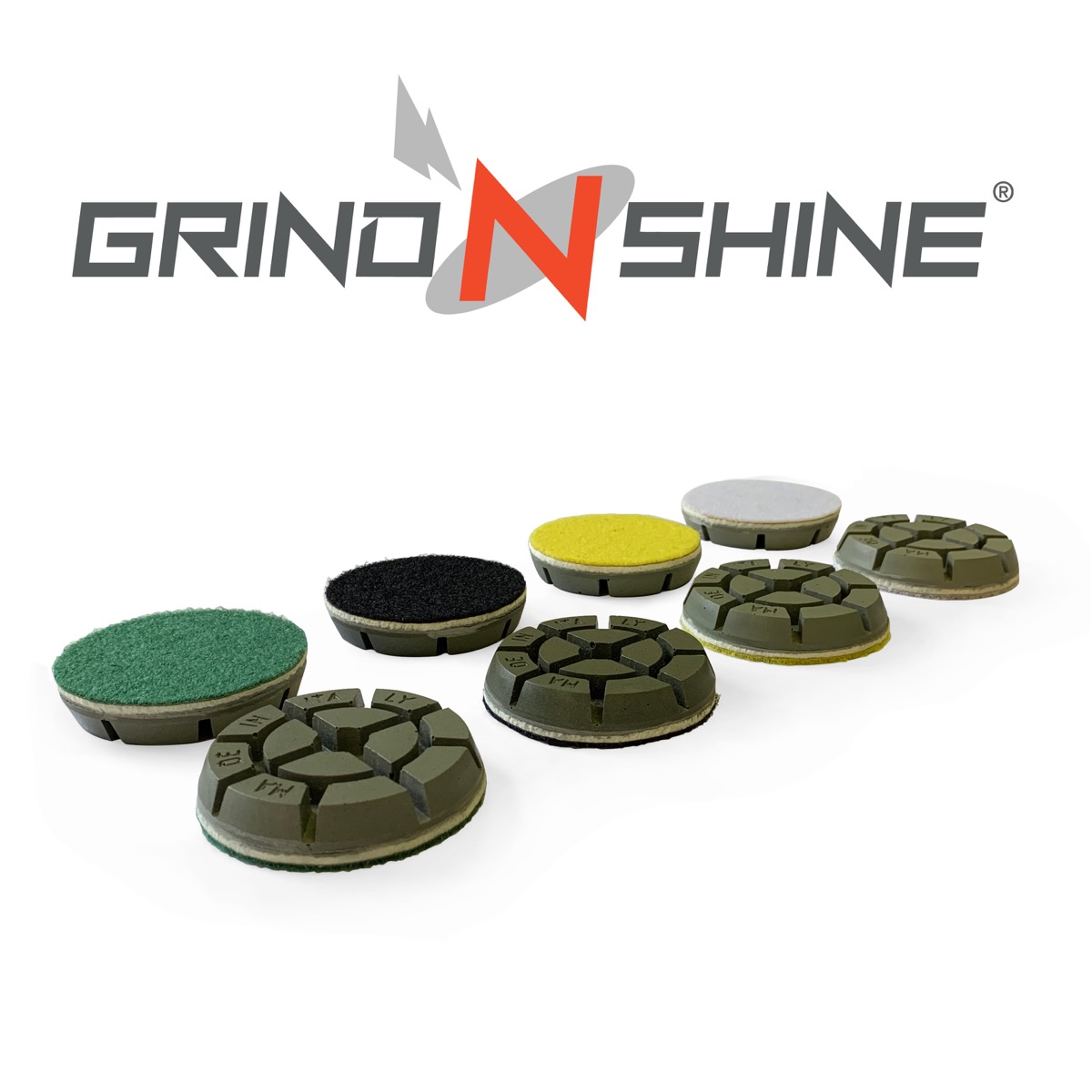 The best system for polishing concrete floors with a power trowel.
Speedcrete offer the Ideal concrete floor polishing solution with our resin banded diamond abrasive discs. Achieve a perfectly planar, smooth, glossy surface with high mechanical and chemical resistance. Stain proof and easy to maintain velcro backed discs. Prices displayed are for a single disc.

Choose from four grit levels:

Grind N Shine 1, grit 60 (can be used in wet)
Product Code: GNS75-01
Green Velcro identification

Grind N Shine 2, grit 120
Product Code: GNS75-02
Black Velrco identification 

Grind N Shine 3, grit 400
Product Code: GNS75-03
Yellow Velcro identification 

Grind N Shine 4, grit 800
Product Code: GNS75-04
White Velcro idenification

These products can be used with a range of ride-on or pedestrian Power Trowels available to purchase or hire from Speedcrete.
Please feel free to enquire with any questions you have. We look forward to hearing from you.
There are no file attachments for this product.