Blue Steel Radius Bender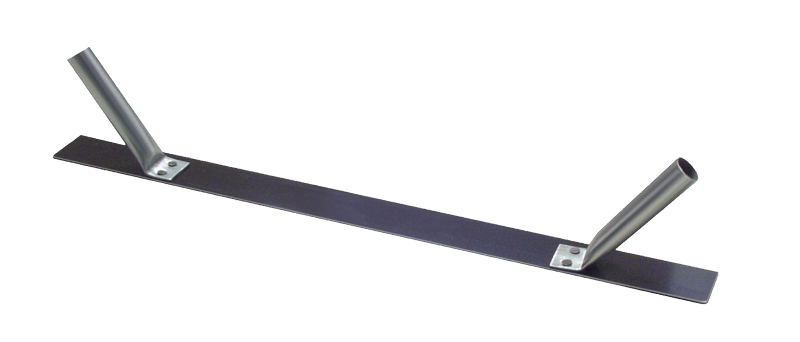 Radius Bender Pool Trowel
Part of a range that offers unique-shaped trowels to suit different and specific tasks, this tool allows the finisher to'bend the trowel to smooth a specific radius.
The Radius Bender is a great tool to use when finishing the corners of concrete pools and skateboard park bowls
The tool features two handles with open ends to allow the use to grip by hand or the option of inserting a wooden handle to utilize the tool from range
The tool can be used on shotcrete or traditional concrete
Specs
Manufactured in british blue steel, with a choice of trowel shape.
Trowel size 24"x2½"