Carbon Steel Long Shank Pool trowels
Carbon Steel Long Shank Pool trowels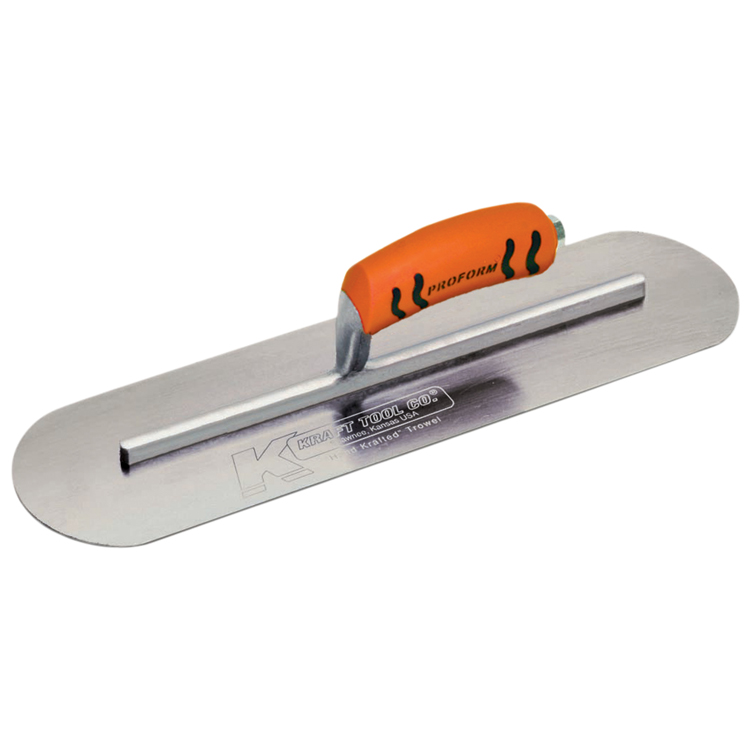 Kraft precision round round
Long Shank for use on flat surfaces
Concrete professionals are aware of the importance of having precision-engineered and highly reliable tools.
That's why Speedcrete stocks only the best construction equipment for masons and the Kraft precision round round is no exception.
Leaving a smooth finish on a concrete surface is quick and easy with this product, as it is well-crafted and precision balanced to assist the operator in working accurately and efficiently.
What's more, there's no need to break these tools in as this job has already been done for you during the manufacturing process, so you can begin using your new trowel immediately after purchase.
Every blade on this product is cross-ground and incredibly strong, given its tough alumnium mounting, so it is guaranteed to be long-lasting and will not need to be replaced anytime soon.
Here at Speedcrete we know that construction work is physically demanding and any product that can take the strain off the user will be well received.
The proform handle on this item is a great example of such a tool as it is comfortable and kind to the user's hands as well as offering a great grip for extra precision.
Manufactured by the well-known and respected brand Kraft, this trowel is made from carbon steel - a strong and durable material that can withstand the tough conditions common on the jobsite.