Traditional Bump Cutter Kit
Traditional Bump Cutter Kit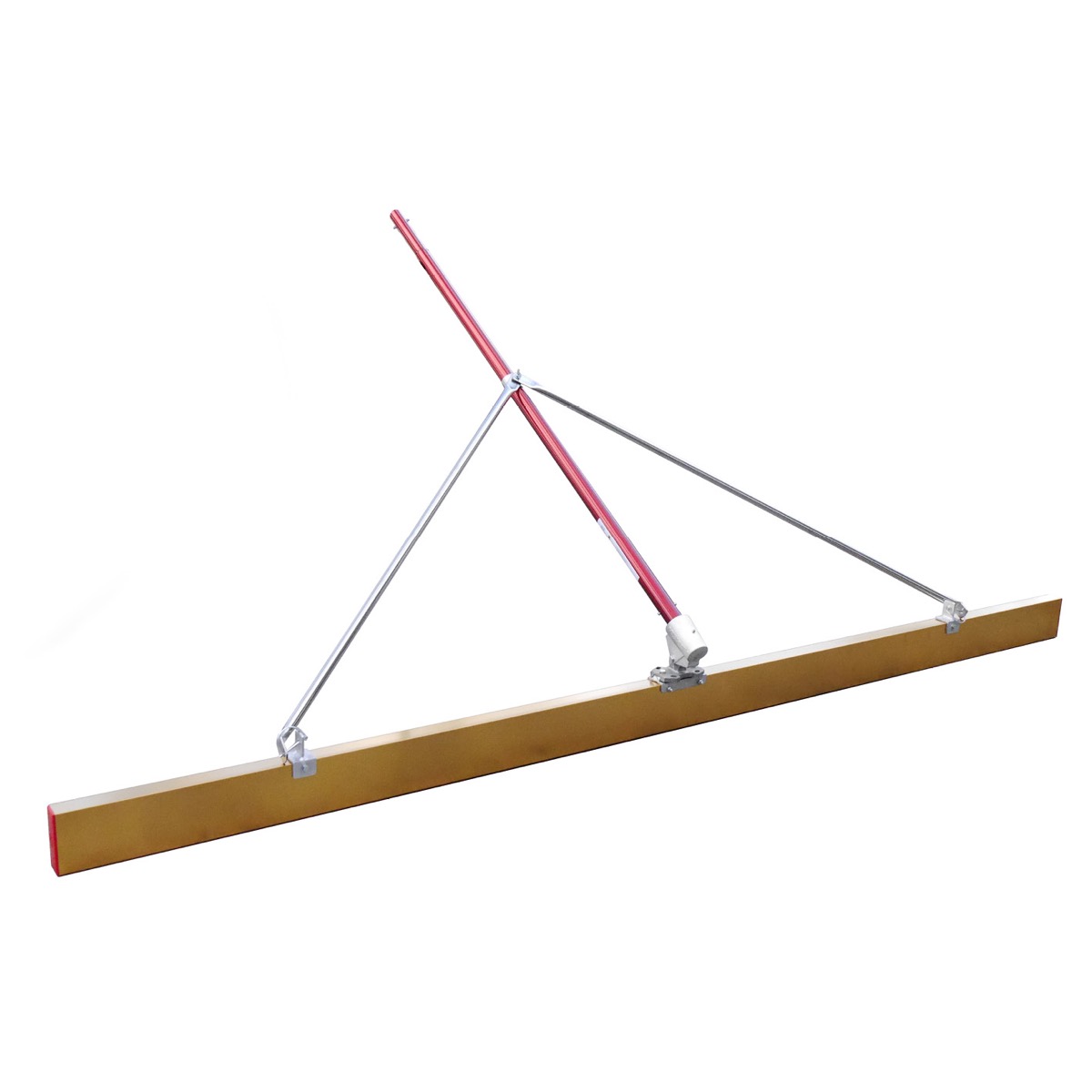 Our Heavy duty bump cutter magnesium super flat straightedge tool is used for smoothing and flattening the surface of the concrete at the plastic stage. Typically used for attaining super flat and high tolerance floors as well as removing high spots from other concrete types including pavement quality.
Contents of the complete kit
Your choice of length bar (10ft or 12ft) which comes complete with heavy duty knucklehead, the stainless steel outriggers for stability and 3 Aluminium snap handles which have a 45mm diameter.
This kit is easily put together by sliding the outrigger connector ring onto your aluminium snap handle which is then connected to the the knucklehead gear-box, the flat ends of the outrigger bars connect to the threaded section of the ring and the angled outrigger ends connect to the brackets attached to either side of the bump cutter bar.