Speedcrete Edging Power Trowel
---
Speedcrete also hire power floats (ride-on or pedestrian) and make available ex-hire equiptment which is maintained to a high-standard. Please feel free to make contact to discuss your options. 
" />
Speedcrete Edging Power Trowel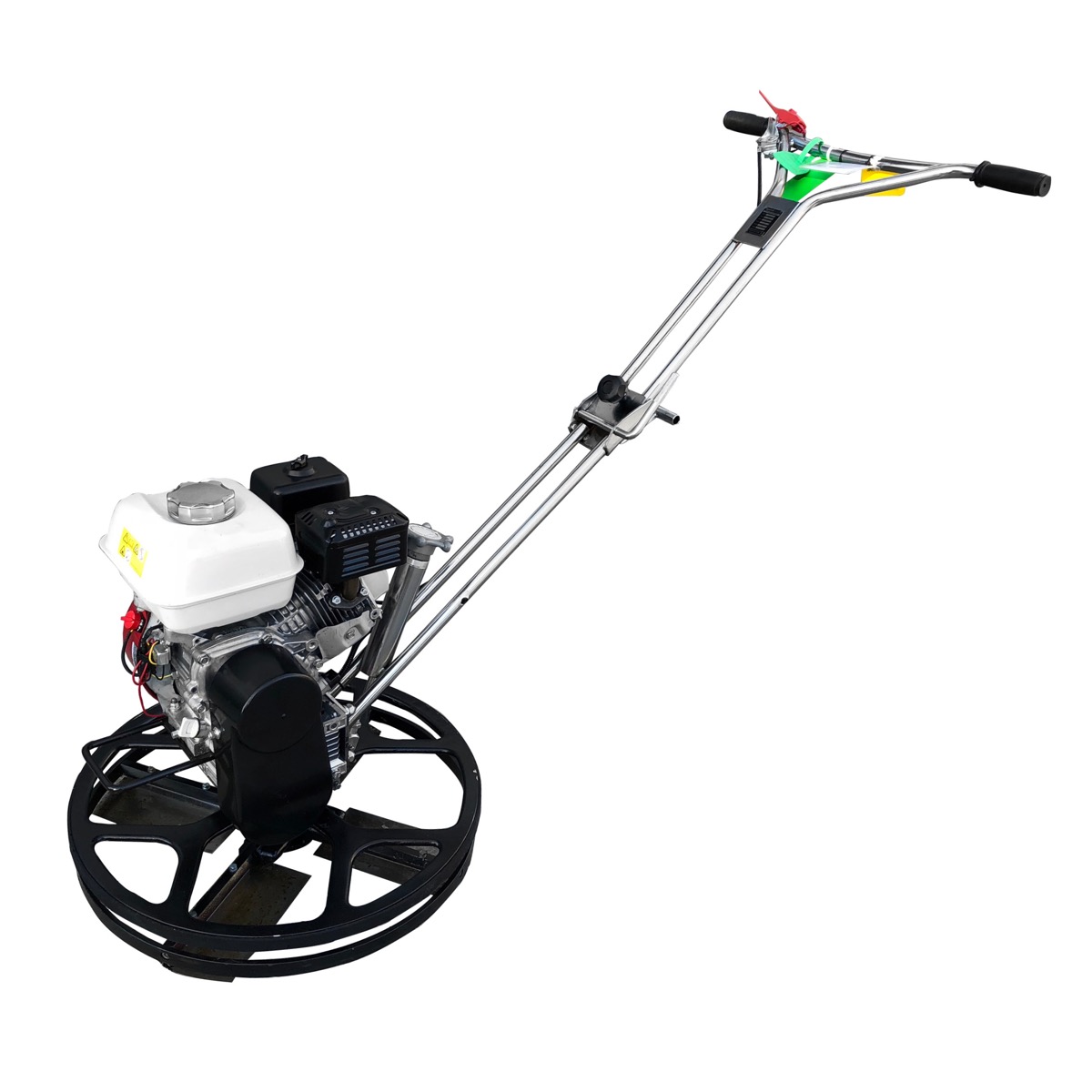 The Speedcrete Edging Power trowel is a 24"/600mm diameter concrete power float designed for finishing against upstands and walls. The rotating guard ring allows the operator to finish to within 1/4" of the slab edge. A rubber bumper protects the wall from damage allowing you to finish the slab quickly and easily.
It's unique foldable handle assembly makes the trowel ideal for transportation. Quick and easy to fold away, It will even fit into the boot of a small passenger car.
Featuring a powerful Honda 5.5HP gives the unit an ample power to weight ratio and ensures that panning presents no problem for this unit.
A fully sealed bearing ensures the rotating ring gives untroubled operation and super duty gearboxes have proven their excellent reliability through several years of hard use in our rental fleet.
Industry proven these trowels offer exceptional performance for a very attractive price point.
Specifications
4 Blades
5.5hp GX160 Honda engine
600mm trowelling diameter
109rpm - 156rpm trowelling speed
Portable unit with folding handle
Independent rotating flywheel allows operating close to walls and edges.
Heavy-duty bronze worm gear for extra long-life.
Over-built cast aluminium gearbox assures long service interval.
Accurate screw adjusted pitch control
Chrome plated foldable handle for easy transportation and storage.
Weight 56 Kgs
600mm wide x 930mm high x 1500mm long
The trowel stops safely in the event of engine cut-out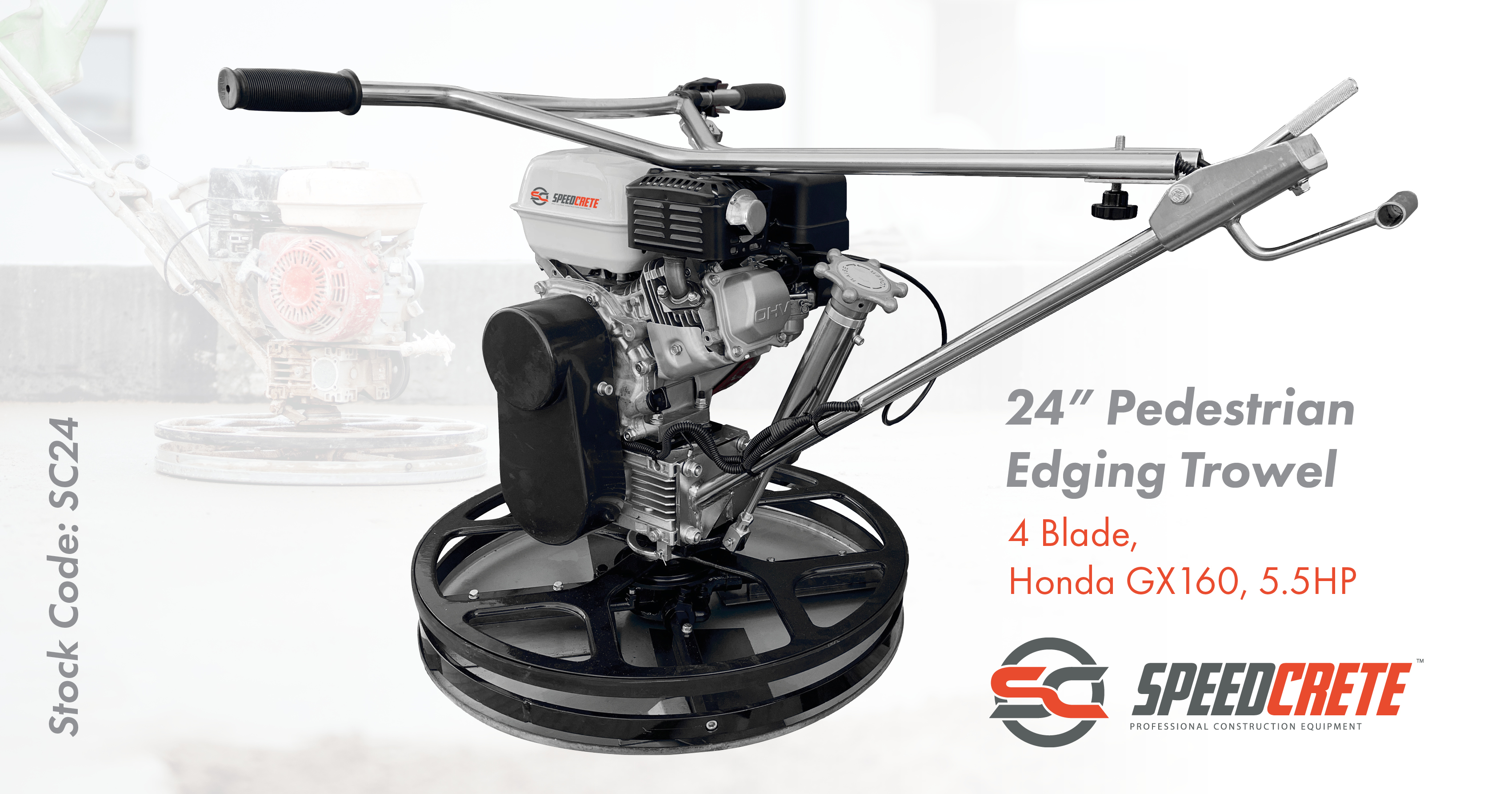 There are no file attachments for this product.
More Choices: