Pans 4 Blade Power Trowel
Pans 4 Blade Power Trowel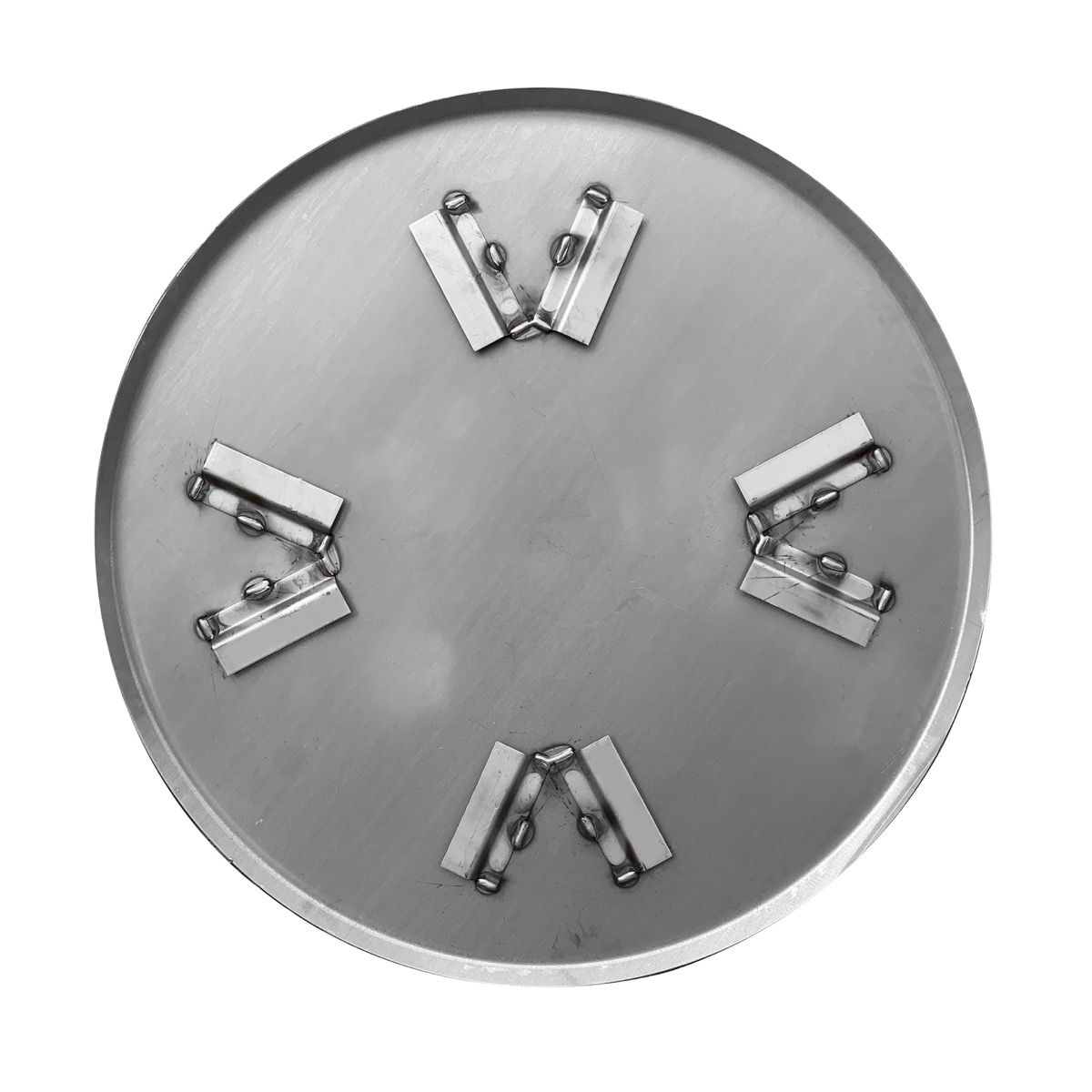 Related Products
Replacement power trowel pans for all sizes of concrete power floats.
Choose from our large range of power trowel pan sizes to fit almost every available machine on the market. Choose pans with double the number of brackets (see product description) to trowel arms for ride on machines. ie 5 blade machine will need a 10 Bracket Pan, 4 Blade an 8 Bracket Pan. 4 Bracket pans can be used on pedestrian machines only as they are single direction only.
To choose your pan measure an existing Pan or measure from tip of opposite blades for a 4 blade machine. For a 5 Blade machine (see accessories tab) measure the full diameter of the blade pass and ensure this is slightly less than your chosen power trowel pan size.
For bespoke requirements or if you have any queries on sizing please Contact Us
Specs
Manufactured in Steel
Welded brackets
We found other products you might like!