Mesto Industrial Cart Sprayer
Mesto Industrial Cart Sprayer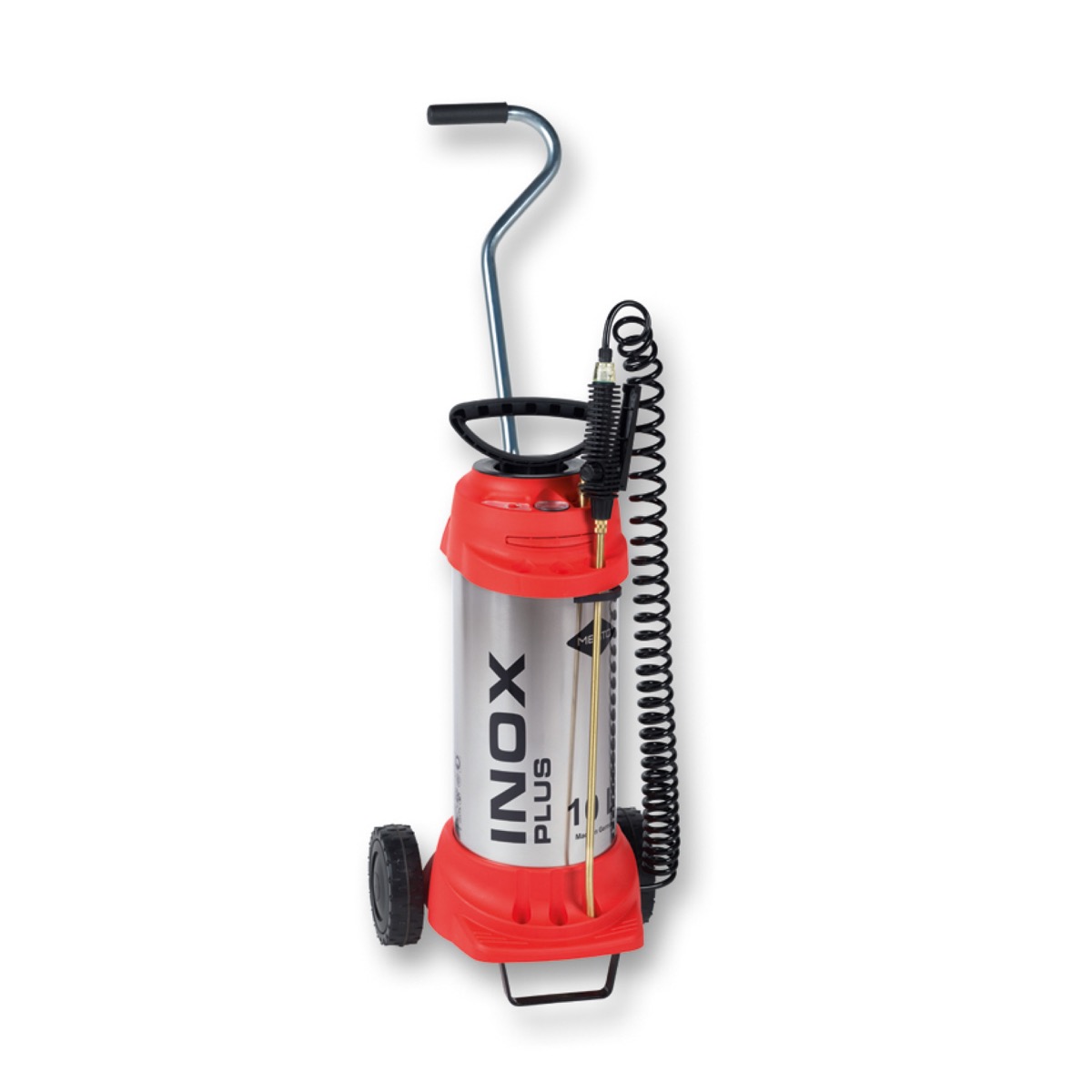 Related Products
Industrial Cart Sprayers
Mesto industrial cart sprayers offer the operative many advanced feature's for the spraying of chemicals in an industrial environment.
They offer a high quality and well thought out design making the task of spraying an easier one.
All our featured Mesto sprayers feature FPM Viton™ seals that enable the spraying of harsh chemical's such as concrete curing compounds.
In addition the Inox industrial sprayers feature a number of unique features that make them particularly suitable for an industrial environment.One such feature is the inbuilt spares kit, which allows quick maintenance of the sprayer at the jobsite.
The cart sprayer is very easy to transport with it's maneuverable trolley system.
The sprayer also features a pressure gauge and filling valve. This allows the sprayer to be connected to a compressor, to enable quick pressure charging of the unit. The guage allows a quick reference for operation
Specs
Added Value that pays off:
Flexible spiral hose with safety interlock
Unique pump bracket
Safety valve and pressure guage are exchangeable
Spray and extension wand bracket
Brass spray wand and nozzle
Compressor connection
Effcient and clever:
Spare part security theough MESTO standard parts
High compatibility with other MESTO components
Numerous possibilities for use
Convience that the professional will appreciate:
Portable on the back and over the shoulder & transport trolley
Convenient carrying and pumping with the ergonomic pump handle
Steps for stability
Large filling opening with funnel cover
Sight glass to check filling level
We found other products you might like!