Husqvarna WT15 Water Pump
Husqvarna WT15 Water Pump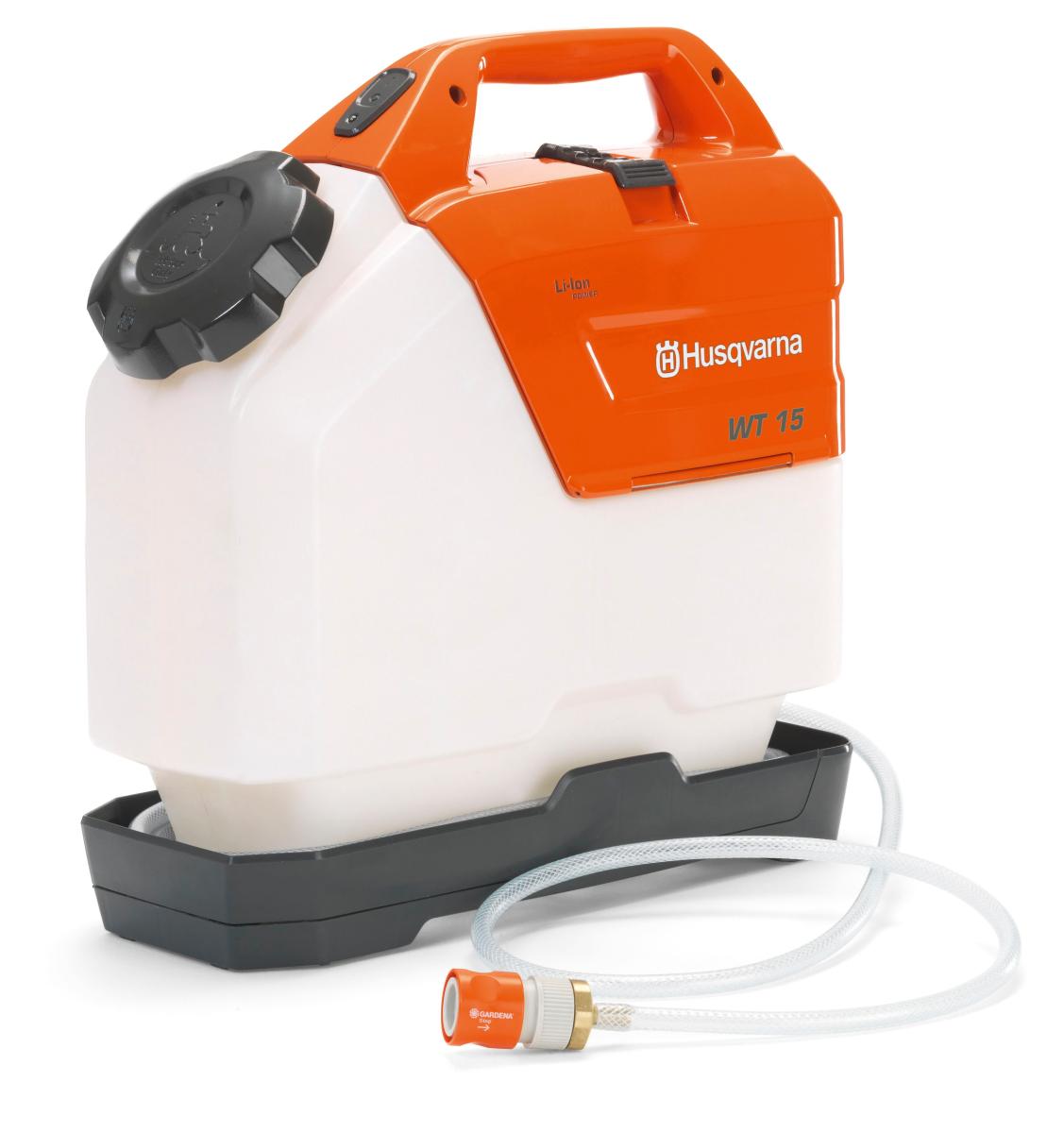 A compact and easy-to-use 15-litre water tank that helps you work efficiently. It has an electric pump, so there's no manual pumping required. The WT 15 is battery-powered with an 18.5 V Gardena Li-Ion accumulator system.
A compact cutting trolley, developed specifically for the Husqvarna K 760.
The quick mounts make it easy to install the cutter on the trolley.
Efficient control of cutting depth facilitates adjustment and returning to the previous setting.
Track control means you can cut in straight or curved lines.
The wheels are laterally adjustable, so you can cut close to walls and curbs.
Easy to fold up and transport.
Supplied complete with 15-litres water tank.
Specs
Technical specifications for WT 15

| | |
| --- | --- |
| Voltage | 220 / 110 V |
| Water tank capacity | 15 lit / 3.96 gal. |