Concrete Column Skip without bale-arm
Concrete Column Skip without bale-arm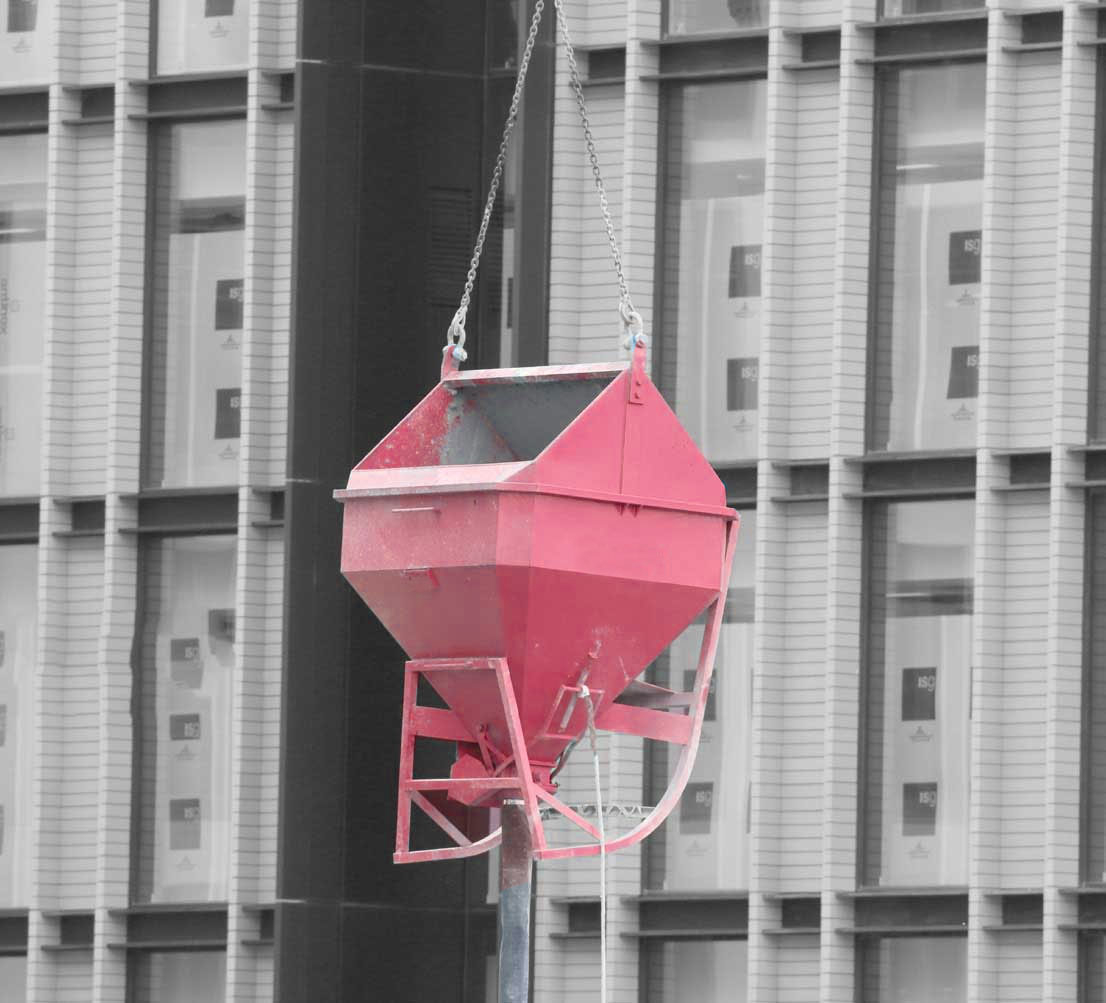 The CS210 is supplied as standard with 3.0m of 6mm, heavy
duty, reinforced flexible hose which allows concrete to be
poured without segregation.
Designed to lay down when filling, when lifted the skip returns
to its vertical position ready for pouring concrete.
As with all Conquip products the CS210 conforms to all
relevant regulations and comes delivered with all certification
documents.

The CS210AA comes with heavy duty fully certified lifting eyes
on each side as a WORKSAFE option to the traditional skips
with bale arms. This variant eliminates many crush points as
well as eliminating the chance of impact injury from the bale
arm if the restraint chain is not used.
| | | | | | | | | | | | | | |
| --- | --- | --- | --- | --- | --- | --- | --- | --- | --- | --- | --- | --- | --- |
| Cap Ltrs | | H mm | | HWB mm | | D MM | | W mm | | WLL kg | | Weight kg | |
| 500 | | 1970 | | 2410 | | 1270 | | 1130 | | 1500 | | 290 | |
| 1000 | | 2120 | | 2620 | | 1370 | | 1520 | | 3000 | | 380 | |
| 1500 | | 2360 | | 2760 | | 1750 | | 1780 | | 4500 | | 510 | |
| 2000 | | 2610 | | 3010 | | 1750 | | 1780 | | 6000 | | 650 | |