4ft Orange Thunder Bull Float
4ft Orange Thunder Bull Float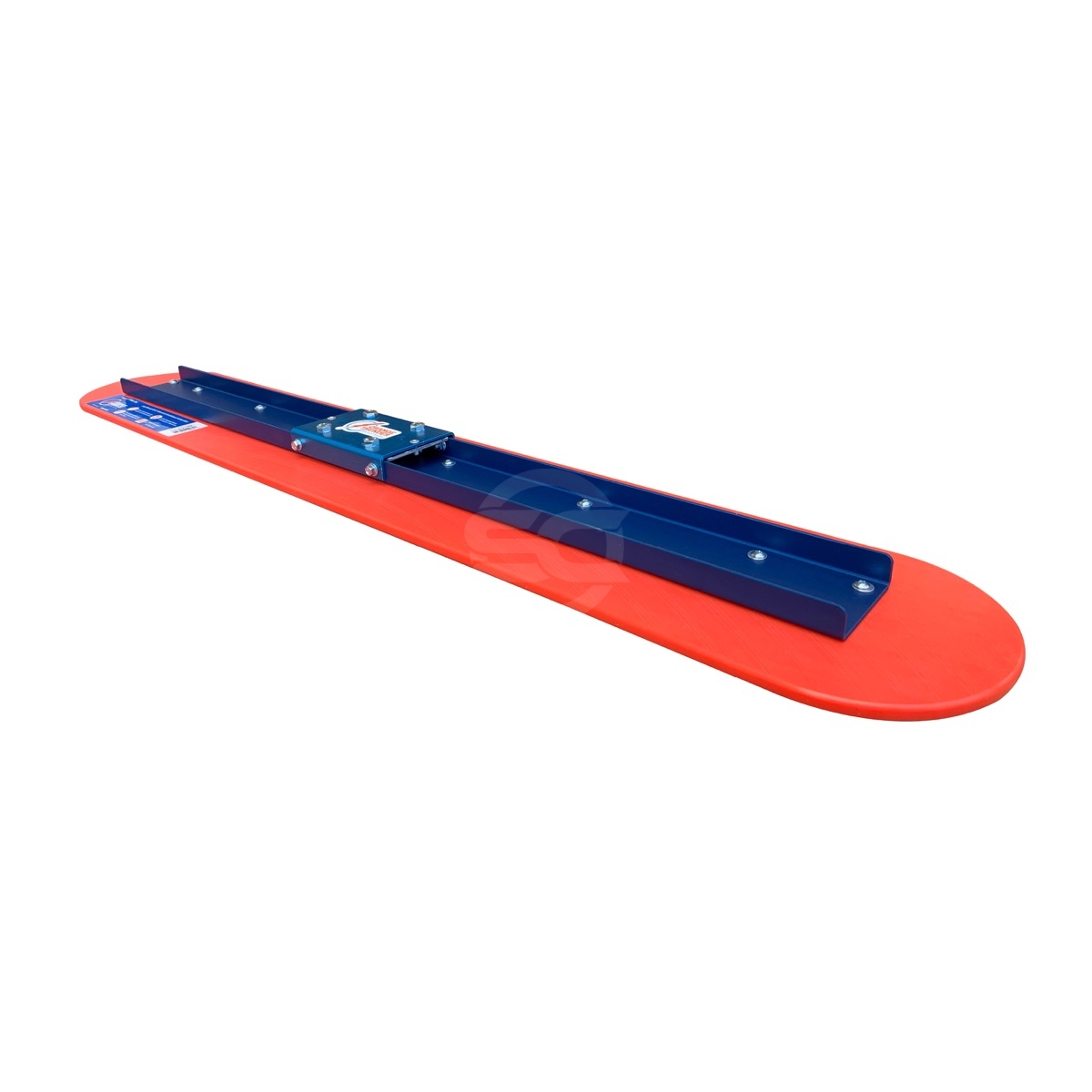 Speed to performance low surface friction float moves faster across surface. Surface opens quicker/remains open.
The engineered, curved surface lines help to evenly distributes paste across surface. The machine beveled edges and broken in blade make this bullfloat ready to use. The wear Life of the Orange Thunder Bull Float gives the user extended wear in rough use and superior slide abrasion. The KO-20 material is chemical, corrosion and rust proof, with the float retaining less than .01 liquid absorption. Ease of Use With less drag and user stress the light weight material reduces fatigue and is easy to clean.
Orange Thunder Bull Floats are easy to spot on the job site.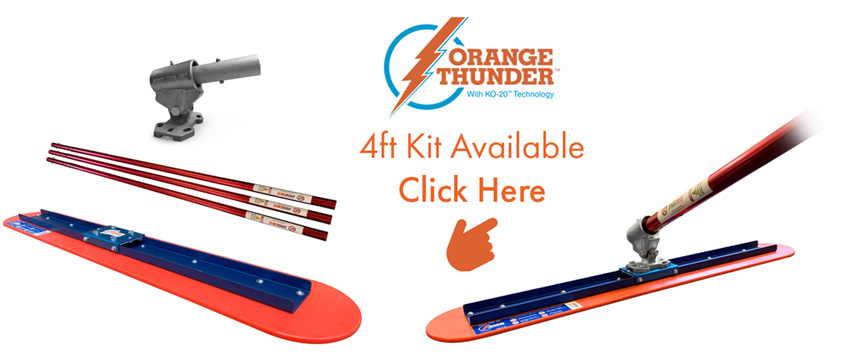 More Choices: