Portable Slump Cone Test Kit
Portable Slump Cone Test Kit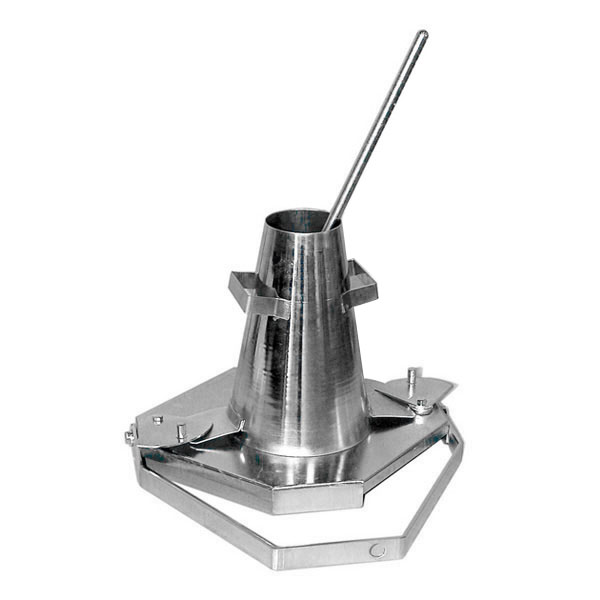 Slump cone test set
This product has been selected as part of our testing equipment range, to provide construction professionals with the best gear to assess the standard of concrete.
Manufactured from sheet steel protected against corrosion, these items are strong and durable.
The cone can be clamped to the base during filling and tamping then lifted to measure the specimen.
When the handle is raised, the slump can be evaluated using a 22-cm scale, marked with long-lasting engravings on the rod at one-centimetre increments.
A very practical tool, the set is perfect for field use and, as it is seamless, it is strong, robust and reliable - able to withstand the daily wear and tear it can receive on a busy jobsite.
The kit comes complete with a cone, tamping rod and base unit - everything you need to test samples of concrete.
Compact with a top diameter of 100mm, a base diameter of 220mm and a height of 300mm, this product weighs around two kilograms - which makes it easy to carry and fit in to a hardy tool bag.
Specifications
Main features:
Seamless
Strong and robust
Very practical
Ideal for field use
Technical Info:
Standards: EN 12350-2
Series: ASTM C143
Capacity: AASHTO T119
More Choices: