Barikell Floor 10 Floor Saw
Barikell Floor 10 Floor Saw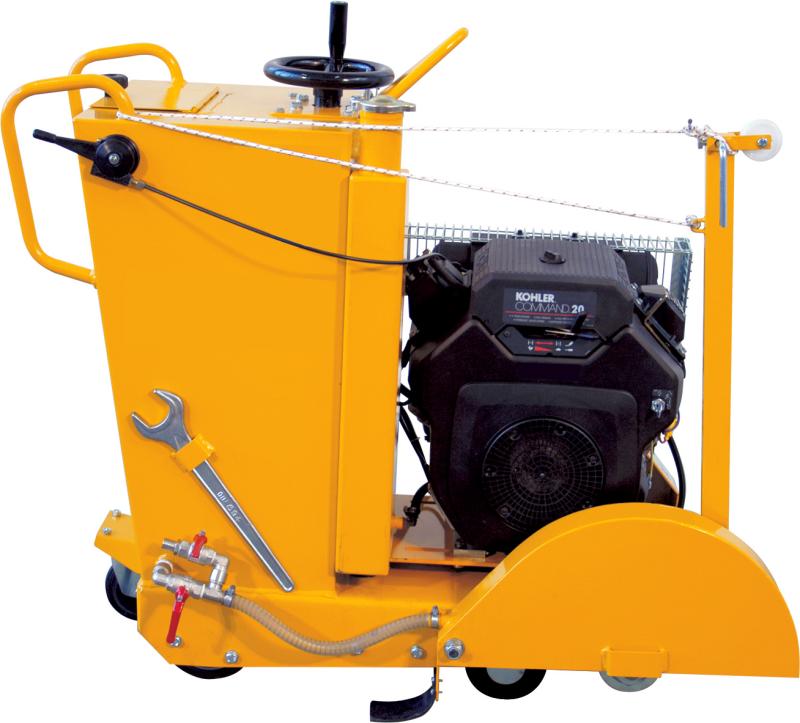 Barikell concrete floor saws
This product is an extremely tough and powerful machine that suits industrial floor sawing jobs.
It features a 20 horsepower Honda engine, which makes it a strong and effective tool, while those with jobs that require it even have the option to go up to a 30 horsepower model.
Additionally, the item includes an electric start and hydraulics to control the cutting depth, which allow for a smooth, reliable performance.
Barikell concrete floor saws can be fitted with blades up to a 450 diamond variety, which adds to the gear's strength during tough jobs.
With this product you're really paying for true quality, avoiding lesser tools that have a tendency to be underpowered.
Not only is the item strong, durable and efficient, it is also versatile, as it can be used in place of a concrete groover to cut expansion joints into slabs.
By performing this task, construction professionals can avoid random cracking within the material and along control joints.
This is because the cuts made by the product allow for greater movement inside concrete slabs.
A wide range of diamond blades can be used with this floor saw .
Specs
Concrete Floor Deep Cutter
Uses Diamond Disk @300-@350-@400-@450
Manual Control
Electric Start-UP
70 Liter Steel Water Tank
Hydraulic Cutting Depty Adjustment with Electric Pump
Honda 20.0 HP