Phases: 1
Rated input power: 2.2 kW
Weight: 39 kg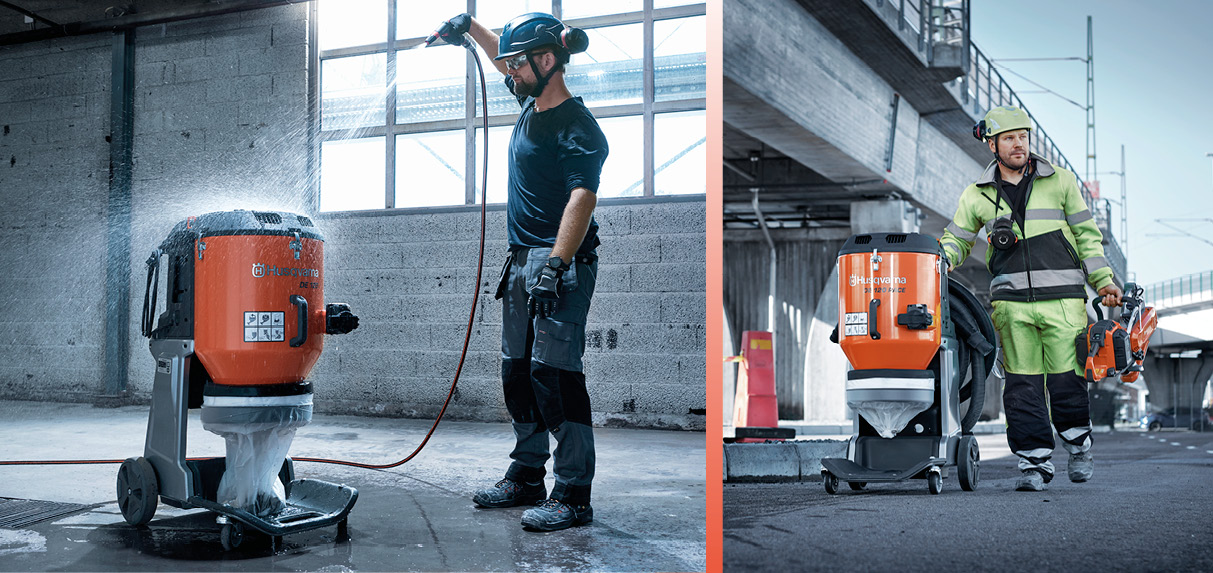 Easy to transport
Thanks to its compact size and light weight, the dust extractor is easy to transport. Smart details, such as lifting hooks, the possibility to attach hoses and floor tools to the machine. The DE120 can be moved around easily on two wheels which allows smooth manoeverability.
Easy to clean and maintain
The high water protection standard allows for easy cleaning and decontamination of the machine. The HMI gives warnings on operational maintenance for early and on-site trouble-shooting.
High safety standards
The dust extractor complies with the latest H-class standards for dust extractors for heavy-duty usage. It contains a HEPA filter (with EN1822 certification) which is separated from the pre-filter. An integrated filter alarm with adjust hose-diameterindicates when it is time to clean the filter. Cleaning can be done by simply pressing a button.
Continuous high performance
The ingenious e-flow system automatically adjusts air flow to prolong time between filter cleanings, allowing operators to work longer without interruption.
Motor
Phases: 1
Voltage: 110V
Rated Current: 19A
Frequency: 50-60Hz
Max Vacuum: 200mbar
Rated Input Power: 2.2W
Dimensions
Length: 815mm
Width: 542mm
Height: 1125mm
There are no file attachments for this product.
We found other products you might like!
You might be interested in