Lite-Man Hi-PO Light Towers
Lite-Man Hi-PO Light Towers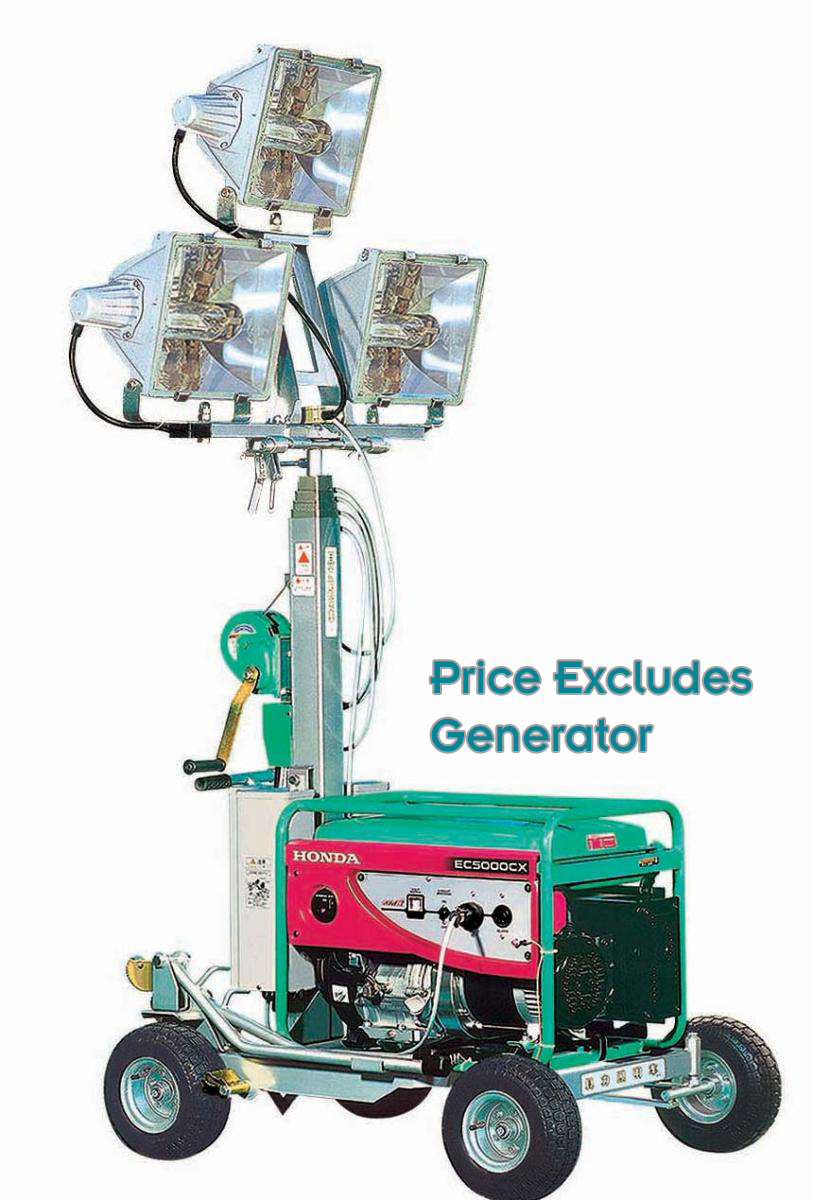 Highly portable, Economy mobile floodlight tower, Available with or without generator
Speedcrete bring to you an excellent mobile floodlight solution, applicable for numerous tasks this is one of our most versitile products.
The PB1300 gives a massive 3000 Watts of metal Halide illumination in a small highly portable and effcient package.
The light tower is powered via it's onboard generator that can be supplied at time of purchase or you can simply use your own!
Where fume free operation is paramount the light tower can simply be unplugged from the generator and plugged into a standard electrical transformer powered via mains or remote source. The PB440 comes complete with forklift guards and lifting points for easy transportation around the jobsite, but can also be specified with various options including
electronic waving
electronic turning
Self propelled power
electronic mast lift
High Luminance Tower


PB1300

generator

Type

KIPPOR IG6000

Rated voltage

110V

Rated frequency

60HZ

Rated output

5.5KVA

Maximum output

6.0KVA

Fuel

93# gasoline

Fuel consumption

2.9L/hr

Working hours

7.5hr

Fuel tank capacity

22L

Net weight

95kg

light tower

Watt?number

1000W X 3

Total luminousness

330000 lm

Number of expansible

5

Length of the expansible

2600-6100mm

Retracted LWH

1160mm x 830mm x 1800mm

Maximum inclination

10 deg

Anti-wind

< 6

Total weight

239kg