Speedcrete Customer Service Team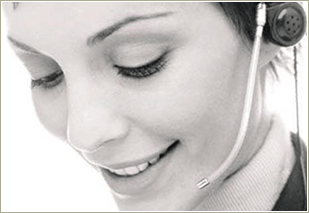 At Speedcrete, we strive to provide our customers with an excellent customer service. We have a dedicated team on hand that provides a professional and friendly service in order to meet our customer's needs.
What can you expect from the team at Speedcrete?
Here at Speedcrete, the Customer Service team offer a post sales support function dealing with:
Tracking your order with our carriers
Source missing items
Providing warranty information
Approving return requests
Arranging collection of returns (where applicable)
Working with our customers to resolve payment disputes & overdue invoices
Service levels you can expect:
We pride ourselves on the speed we answer your call and a timely response to your email enquiries.
Contact us:
We focus our efforts on offering various ways of contacting us and responding to our customers quickly and efficiently.
You can contact us via:

01722 416196



[email protected]



01722 416197
Also available for your convenience are the following forms:
Customer Service Enquiry Form – A quick and easy form to provide your contact details so that one of our Speedcrete Customer Service Representatives will be able to contact you regarding your enquiry.
Our Return Policy – PLEASE READ: the checklist of steps to see if your product can be returned.
Request a Return Authorisation Number – In order to return a product you will need a return authorisation number first. You can request one here.
Our Customer Service team is based at the head office in Salisbury; all returns should be couriered to here.
Speedcrete
1 Ashfield Trading Estate
Ashfield Road
Salisbury
Wilts
SP2 7HL


Polite manner...
We do appreciate mistakes and late deliveries are frustrating, but never the less they do occasionally happen. We want to focus our efforts on resolving the issue and our customers can help us with this:
Provide us with the order number the issue is related to
Some details on what has happened
What is your expectation with regards to a solution
Please do this in a polite calm manner - your enquiry will become easier to resolve if communication is courteous
Verbal abuse will not be tolerated, and in extreme circumstances calls may be terminated. This is not what we want to do but may have to if the courtesy is not offered to our team. Calls maybe recorded for training purposes.
Our Opening Times
Customer Service and Technical Support are open six days a week to offer adequate support to business and consumer customers.
Monday – Friday 08:30 – 20:00
Saturday 09:00 – 12:00
How can we put things right...
A first class service is what customers expect and what we aim to provide. However, on occasions you may feel the service we have provided is cause for concern and to enable us to improve, feedback is needed.
Methods to place feedback:
Email us – [email protected]
Call us – 01722 416196
Write to us – see below
Customer Feedback page at Speedcrete.co.uk
Sometimes a more formal approach is your choice...
Through our Quality Accreditation scheme complaints are taken seriously and need to be logged and resolved accordingly.
Please write to:
The Complaints Department
Speedcrete
1 Ashfield Trading Estate
Ashfield Road
Salisbury
SP2 7HL
Or email:
[email protected]
Our service level is 5-10 days depending on the complexity of the issue. You will receive the resolution in writing either via email or post.
Thank you for taking the time to read about Speedcrete Customer Service Team. If it's another service department at Speedcrete you need visit our contact us page for more details.




Back to Help Centre