Concrete name stamps
Occasionally, construction professionals may need to leave identifying marks in concrete and without the right tools for the job this can be a difficult task.
That's why we at Speedcrete are proud to supply these name stamps, which are simply the best item to use when you need to make permanent indentations.
Made from high-grade bronze - a material that ensures the products are much tougher than its more traditional counterparts - these items are strong and durable.
They are 125 mm by 230 mm large and shaped like an oval with flat ends, accommodating 16 spaces on three lines.
Although the stamps are supplied with replacements of different years, we are happy to take special orders from those who would like to request their tool come without a date.
So if you're looking for the ideal way to leave permanent identification marks on concrete, why not try using these name stamps? We are sure you will not be disappointed.
Specs
Stamp is 125mm x 230mm oval with flat ends. 16 spaces on each line. Replacement year stamp is 15mm high.
Order Form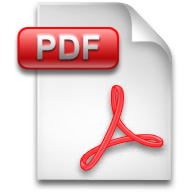 Click the image to download the name stamp order form. The form will open in a new tab/window.
Please complete the form and send back to us. You will need Adobe Reader to view the document.
There are no file attachments for this product.
You might be interested in