Oztec Backpack Concrete Vibrator
Oztec Backpack Concrete Vibrator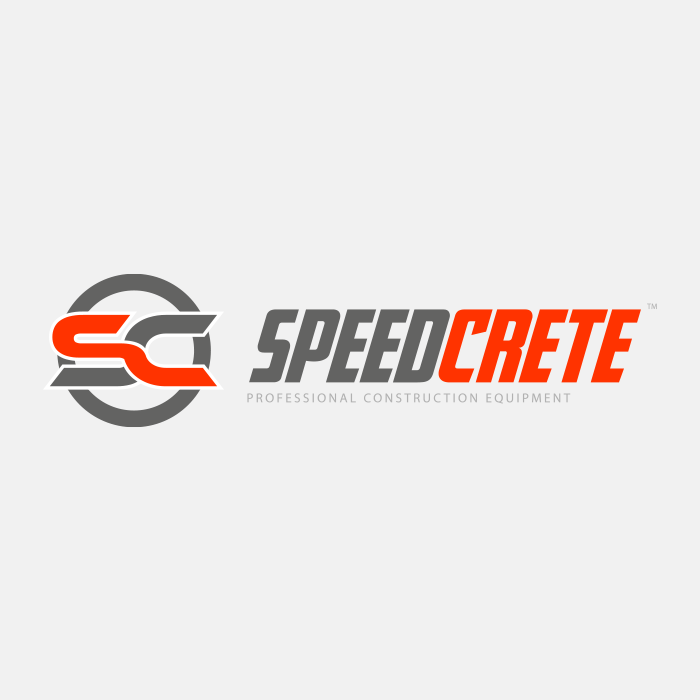 It must say "OZTEC" to be the industry's best concrete vibrator...

Powerful, portable and reliable…Oztec backpack power units, provide ultimate and immediate adaptability on the job. Utilizing rugged and dependable Honda gasoline engines, coupled to our "speed-up" transmission, vibrator heads develop 12,000 vpm and never drop below 10,000vpm...Even in the heaviest low slump concrete loads. (Tested in near 0 slump concrete). This 10,000 - 12,000vpm range is essential for high-quality concrete.

(Direct drive units "scream", have short lives and usually drop below 10,000vpm when the head is immersed in concrete).

The Oztec BP50 Backpack Model is mounted on very comfortable frame. It allow operators incredible maneuverability around the jobsite.Run time with full tank approximately 1 hour plus.

BP-50a Runs heads up to 2 ½" diameter. Honda 2 ½ HP,

4 stroke, Weight 10.8 kgs / 24lbs. The BP-50a is equipped with a totally enclosed rotary throttle and a conveniently located kill switch on the same handle.

All Oztec power units come standard with the Quick Disconnect "QD" system.

Note:

Shaft must be all-the-way-in before releasing lever.
Flexible Shafts
Flexible Shafts
When transmitting power from the power source to the vibrating head, select one of Oztec's flexible shafts. Oztec Flexible Shaft inner cores are made from extra-high carbon steel wires with casings made from tough abrasion resistant neoprene rubber, reinforced with multiple layers of high tensile wire braiding with a hardened flat steel liner.

This construction makes Oztec Flexible Shafts rigid enough for driving into the stiffest concrete without kinking yet limber and non-slip for easy and effective handling.

Oztec Flexible Shafts are interchangeable on all Oztec power units, are reversible (doubling their service life), and come supplied with "quick change" adapters.

Quick Disconnect Feature
Oztec's "Quick Disconnect" feature, allows shaft removal from the power unit with the twist of a lever. The lightweight and bearing-less coupling allows the job to be done in seconds without any tools. This fitting will not rust or seize.

Standard lengths (in feet): 2, 5, 7, 10, 12, 14, 16, 18 and 21.

Oztec Flexible Shafts can be coupled to 42 feet using a ball bearing shaft connector #6725A1.

Pencil Shafts for Pencil Head vibrators are available in 3, 6, 9, 11, 15 and 20 foot lengths.
(Pencil Shafts cannot be coupled together, but can be lengthened, by coupling to a standard shaft with coupling P/N: 6725A1).

Flexible Shaft Adapters
Taking advantage of Oztec's quality doesn't mean a major reinvestment to replace all your existing equipment. Oztec Supplies motors, shafts and heads (steel only) that are interchangeable with most other makes. Oztec makes various style core and casing adapters which allow other manufacturers flexible shafts and heads to be used with Oztec motors or other motors with Oztec flexible shafts and heads.

Flexi-Lube
Specially formulated shaft lubricant designed to increase the performance and life of any flexible shaft.
Steel Heads
Oztec Vibrator Heads produce the highest amplitude and centrifugal force, generating the largest radius of influence of any heads available. Energy is efficiently transferred from the motor, via the shaft, to the head, which is all eccentric (vibrating the entire head). Whether combined with one of Oztec's electric or gasoline powered motors and choice of flexible shafts…The results are exceptional!…Superior consolidation, increased productivity and a process more forgiving of less than perfect vibrating techniques. The benefits?? Lower cost…Higher earnings…Superior quality concrete!!

Steel Heads

Standard of the industry for use in most applications.

Pencil Head "For Fill-Cell Block"
Mild Vibration Pencil Head - High frequency, low amplitude. (For fill-cell block use; to prevent blowouts).

¾" x 12" (pencil head-mild vibration)

Rubber Tips
Available for all Steel Heads. Rubber tips are factory installed on steel heads. To order, add the letters "RT" to the head part number.

Prevent Hang-ups in

Congested Rebar
With Oztec extension pieces, you can greatly reduce the chance of vibrator heads getting caught in the rebar. Oztec RubberHeads® or Steel heads have the option of being equipped with extension pieces.
Rubber Heads
Rebar protected by Oztec's

Patented action Rubberhead™

Eliminates damage to epoxy coated rebar caused by a standard steel vibrator head

Choice of shapes and sizes
for any application

RubberHead™

Oztec's "High Efficiency RubberHead™" Outperforms any other type of vibrator

Epoxy coated rebar presents a particularly troublesome problem. Steel heads act like an electric hammer, striking any rebar or forms they contact, over 10,000 times per minute, with a force from hundreds to over 2,000 pounds per blow. Contact with a steel vibrator head of as little as one second can chip enough coating to subject the steel to deep rust. Oztec's patented High Efficiency "RubberHead™" vibrator head not only meets DOT non-metal head specifications for protecting coated rebar and expensive forms, but exhibit some very special and unique properties. The High Efficiency "RubberHead™" urethane dimpled construction sends strong shock waves off the entire length of the head, with a larger radius of action, producing denser concrete with less voids to patch.

Oztec's patented "High Efficiency RubberHead™":

Will outperform any other type of vibrator…round, square, hi-cycle, etc…Any Type!

Will protect epoxy coated rebar and expensive forms.
Is outstanding in low slump (to "0" slump) concrete.
Essential in large pours of very stiff concrete.
Makes concrete denser with less voids to patch.
Vibrates @ 12,000vpm, never drops below 10,500vpm when lowered deep into low slump concrete.
Provides Superior Action.
Is an absolute must for Architectural concrete where cosmetic surfaces are essential.

Why the Oztec "RubberHead™" outperforms any other type of Vibrator.
(a.) When a smooth vibrator head (round, square or any other shape) is lowered into a relatively stiff concrete batch, the front or nose of the vibrator drills a hole. It pushes away concrete faster than it can return. Result, shock waves produced mostly from the vibrator's front end.

(b.) Oztec's patented "RubberHead™" has a large number of openings which allow wet concrete to cool the inner shell. These openings act like "suction cups", which keeps concrete in contact with the entire length of the vibrator head, sending strong shock waves into the mass.

Prevent Hang-ups in

Congested Rebar
With Oztec extension pieces, you can greatly reduce the chance of vibrator heads getting caught in the rebar. Oztec RubberHeads® or Steel heads have the option of being equipped with extension pieces.

Oztec's patented uniform, high efficiency action.

(a.) Smooth vibrator head
(b.) Oztec's patented "RubberHead™"
We found other products you might like!