Husqvarna VN85 | Green Concrete / Asphalt Blade
Husqvarna VN85 | Green Concrete / Asphalt Blade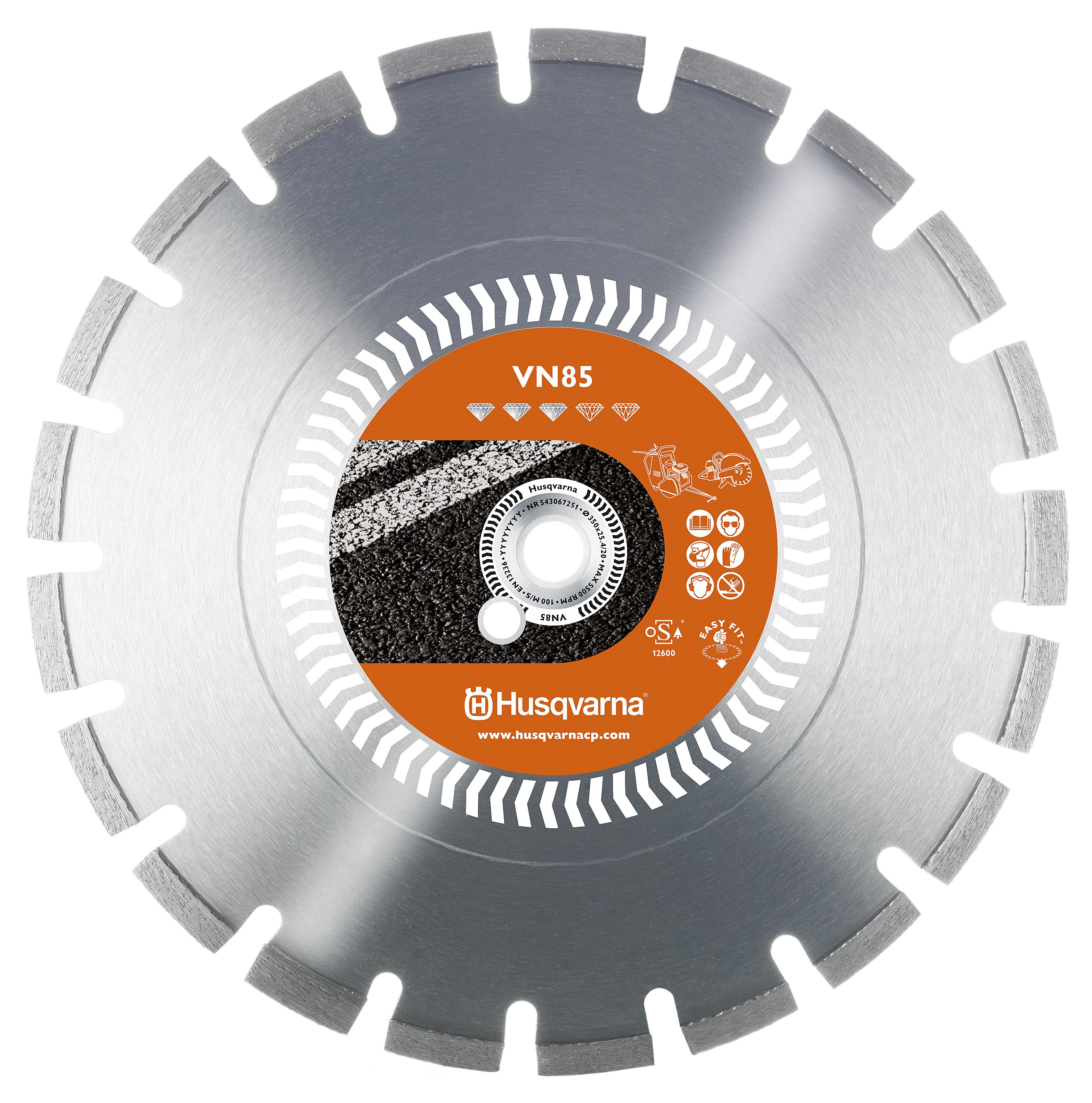 Husqvarna VN85 Concrete Cutting Diamond Blade
VN85 Concrete Cutting Diamond Blades are specially developed for high performance asphalt cutting & green concrete cutting, equipped with segments for undercut protection.
Benefits:

Easy fit

"Easy-fit", a bushel for bore hole expansion. Remove the bushel and you go from a 20.0 to a 25.4 mm bore.

Undercut prevention

To prevent undercutting, all diameters are equipped with a guard in the form of a support segment or recessed drop segment.
Specs
Blade specs

| | |
| --- | --- |
| Type | Wet /dry |
| Power range, min-max | 3.5-25 kW / 4.69-33.53 hp |
| Blade diameter range, min-max | 300-500 mm / 11.8-15.8 " |
| Center hole diameter | 25.4 / 20 mm / 1 / 0.8 " |
| Geometry | Segmented |
| Segment shape | Flat |
Segment

| | |
| --- | --- |
| Segment height | 8 mm / 0.31 " |
| Segment base | 2 mm / 0.08 " |