Husqvarna VN45 | Concrete Cutting Diamond Blade
Husqvarna VN45 | Concrete Cutting Diamond Blade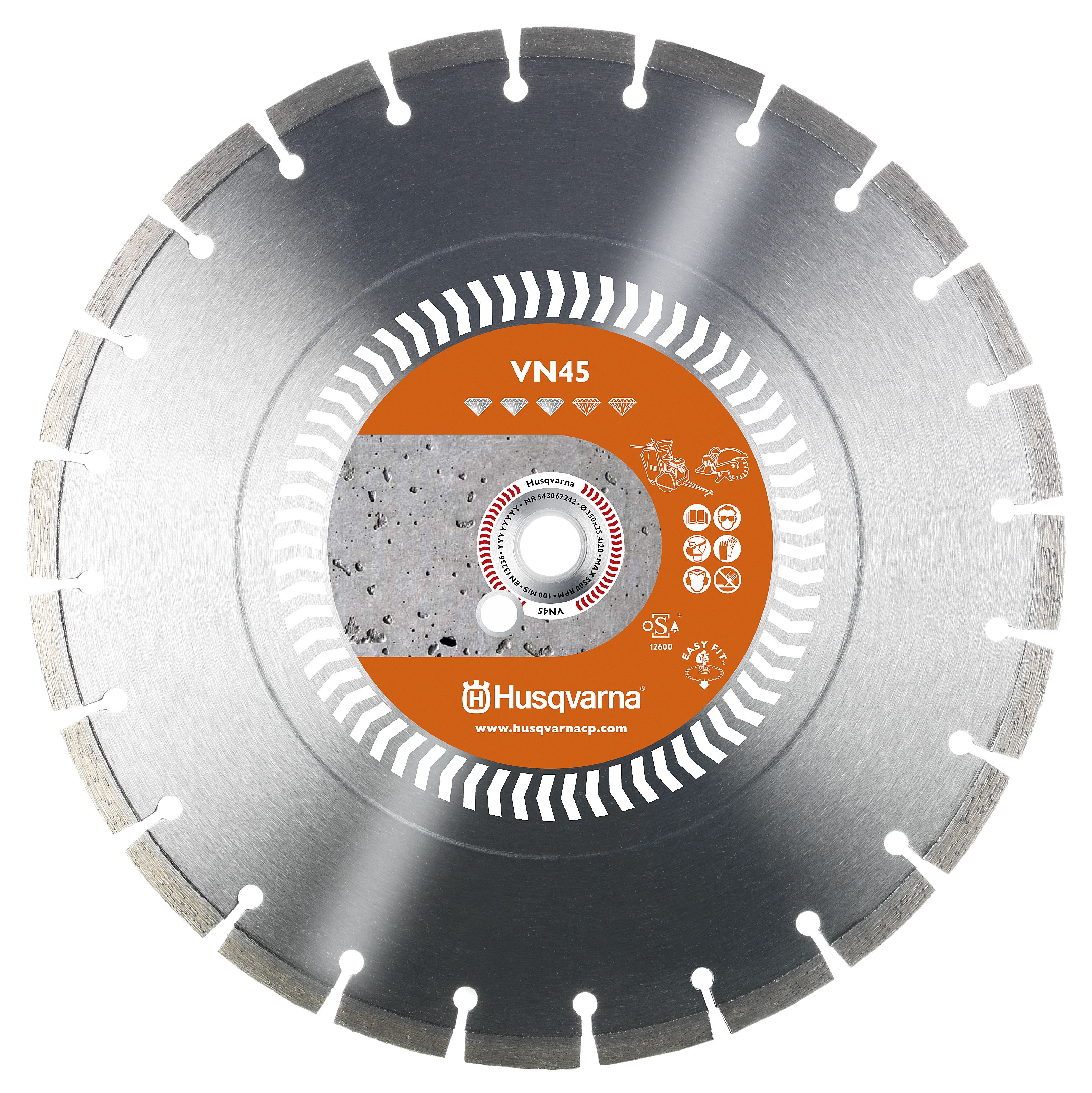 Husqvarna VN45 Concrete Cutting Diamond Blade
These blades represent a good balance between the investment cost and the cost per cut square metre. With the right blade for the job, Vega blades give you high cutting speed as well as excellent economy.
Benefits:
High-capacity concrete cutting blade.
Easy fit
"Easy-fit", a bushel for bore hole expansion. Remove the bushel and you go from a 20.0 to a 25.4 mm bore.
Specs
Blade specs

| | |
| --- | --- |
| Type | Wet /dry |
| Power range, min-max | 3.5-25 kW / 4.69-33.53 hp |
| Blade diameter range, min-max | 300-500 mm / 11.8-15.8 " |
| Center hole diameter | 25.4 / 20 mm / 1 / 0.8 " |
| Geometry | Segmented |
| Segment shape | Flat |
Segment

| | |
| --- | --- |
| Segment height | 8 mm / 0.31 " |
| Segment base | 2 mm / 0.08 " |