Husqvarna F635 | Cured Concrete Diamond Blade
Husqvarna F635 | Cured Concrete Diamond Blade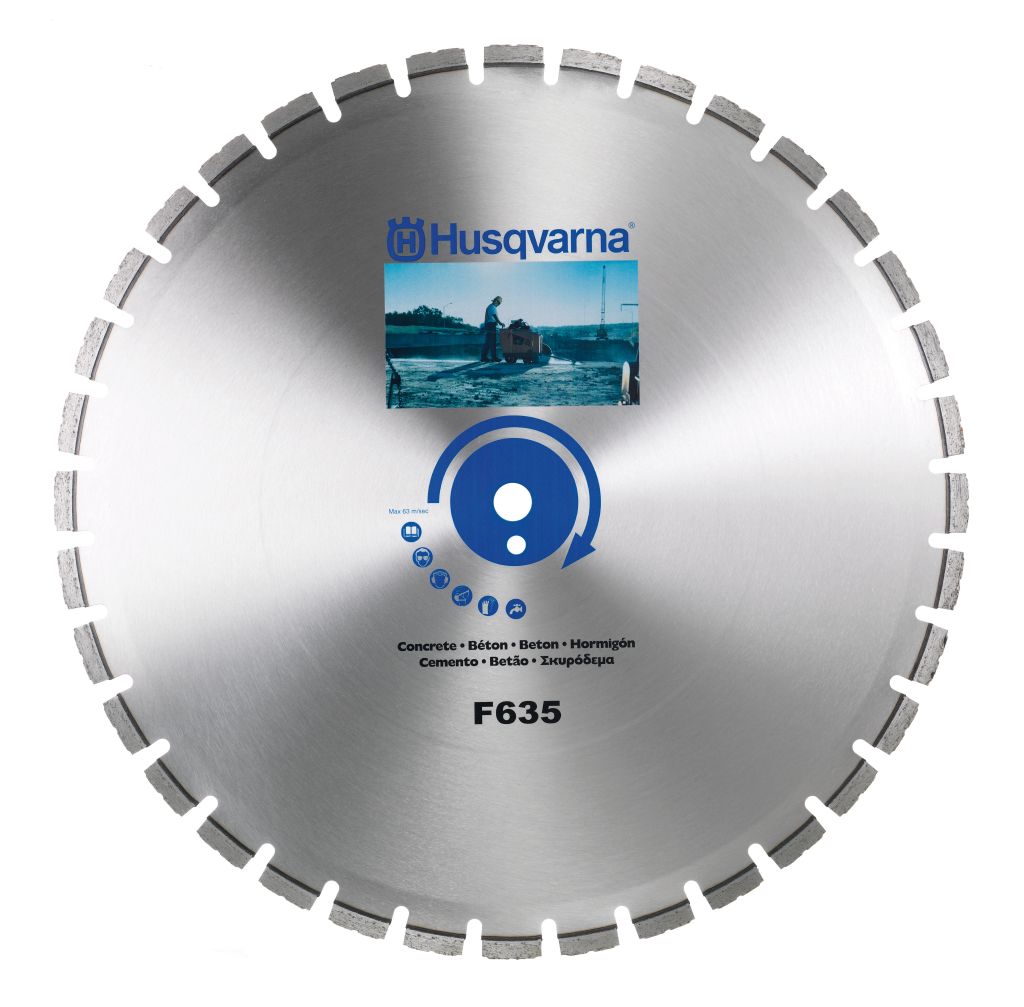 Husqvarna F635 Cured Concrete Diamond Blade
Husqvarna F 635 is a blade for cured concrete with soft (limestone) to medium (granite) aggregate.
Blades for hardened concrete with 10 mm diamond impregnated segment height for optimal service life and cutting speed. Delivered in diameters ranging from 300 to 1200 mm as standard. Blades up to 700 mm are laser welded. Blades up to 500 mm have narrow water slots for maximum service life.
Narrow water slots
Because of the high power of the machine, the blades are fitted with narrow water slots that give a wider segment and longer service life.
Smooth start
The shape of the segment means that you get a smooth and free-cutting start when applying a new blade in concrete.
Undercut prevention
To prevent undercutting, all diameters are equipped with a guard in the form of a support segment or recessed drop segment.
Specs
Blade specs

| | |
| --- | --- |
| Type | Wet |
| Power range, min-max | 25-50 kW / 33.53-67.05 hp(I) |
| Blade diameter range, min-max | 300-1200 mm / 12-48 " |
| Center hole diameter | 25.4 mm / 1 inch |
| Geometry | Narrow /wide slots |
Segment

| | |
| --- | --- |
| Segment height | 10 mm / 0.4 " |
| Segment base | 3 mm / 0.12 " |
| Segment length | 40 mm / 1.57 " |
| Segment width | 4.5 mm / 0.18 " |