Grind N Shine Velcro Shield
The Grind N Shine Velcro Shield is flexible and allows the tools to perfectly smooth the entire surface even in the presence of hollows and waves.
This tool has a diameter of 240mm and is available on back order in other sizes if required.
Please feel free to contact us if you have any queries in regard to polishing equipment as Speedcrete offers a range of hire or buy ride-on or pedestrian power trowels. For more information check out our polishing guide by clicking the link below.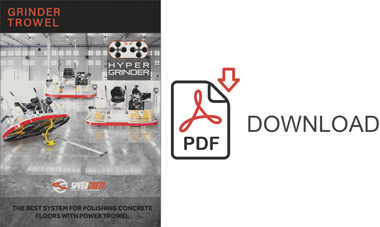 There are no file attachments for this product.
You might be interested in