Concrete Delamination Test Kit
Concrete Delamination Test Kit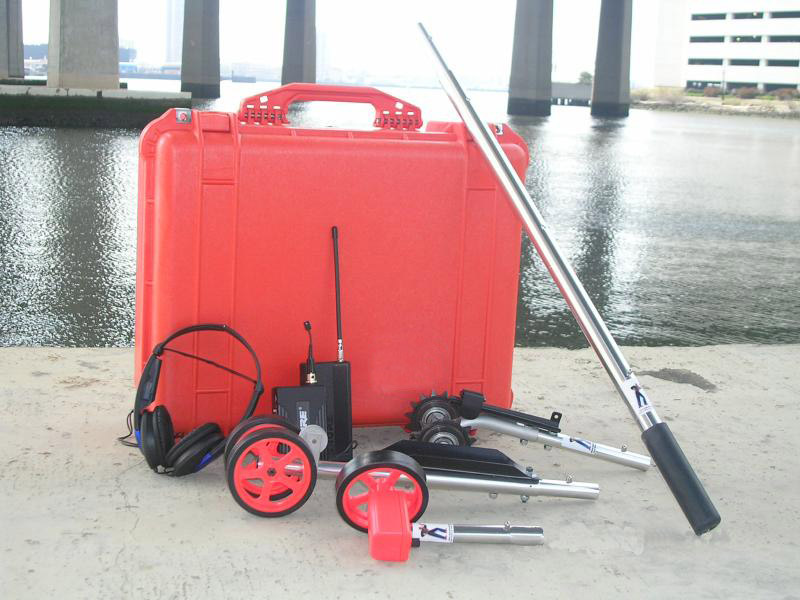 A complete 'Delamination detection tool' incorporating a 'Marking and measuring system.
The tool accurately identifies those areas of delamination caused through corrosion or bond failure. Using a non destructive rotary percussion method the tool is far quicker and efficient than traditional methods.
The kit encorporates a wireless sound system to enable the operator to 'hear' the delamination in areas of high noise.
Contact us today for a demostration of this product and you will be amazed it's detection capabilities.
**UNBREAKABLE ** WATERTIGHT ** DUSTPROOF ** CHEMICAL & CORROSION RESISTANT
| | |
| --- | --- |
| specification | pen-shaped |
| range | -49.9 to 149.9°C |
| resolution | 0.1°C or 0.1°F (switchable) |
| accuracy | ±1°C |
| battery | 1.5 volt LR44 button cell |
| battery life | 5000 hours |
| display | 6mm LCD |
| dimensions | 20 x 20 x 190mm |
| weight | 17 grams |