---
With more sand and cement brought to the top of the slab, a paste is brought to the surface which can be floated to produce a smooth, clean finish.
We find that the 46" Barikell Pedestrian Float is a cross over machine which can be an alternative to a Ride-on Power Float.
" />
Barikell Power Trowels offer market leading performance. Available with Honda power gives this unit reliability and durability on the job-site.
Upgraded specifications for top performance levels allow these trowels give the operator quick response to increase productivity and improve slab quality.
Specs
Closed Protection Cage @1200mm / 46"
Stiff Handle 1320MM
4 Blades
Honda 9/11/13 HP or Yanmar 7.5HP
With Heavy Duty Clutch
With Stabilizing Ring
With Lifting Hook
Long Handle With Iron Accelerator Cable and Rigid Wire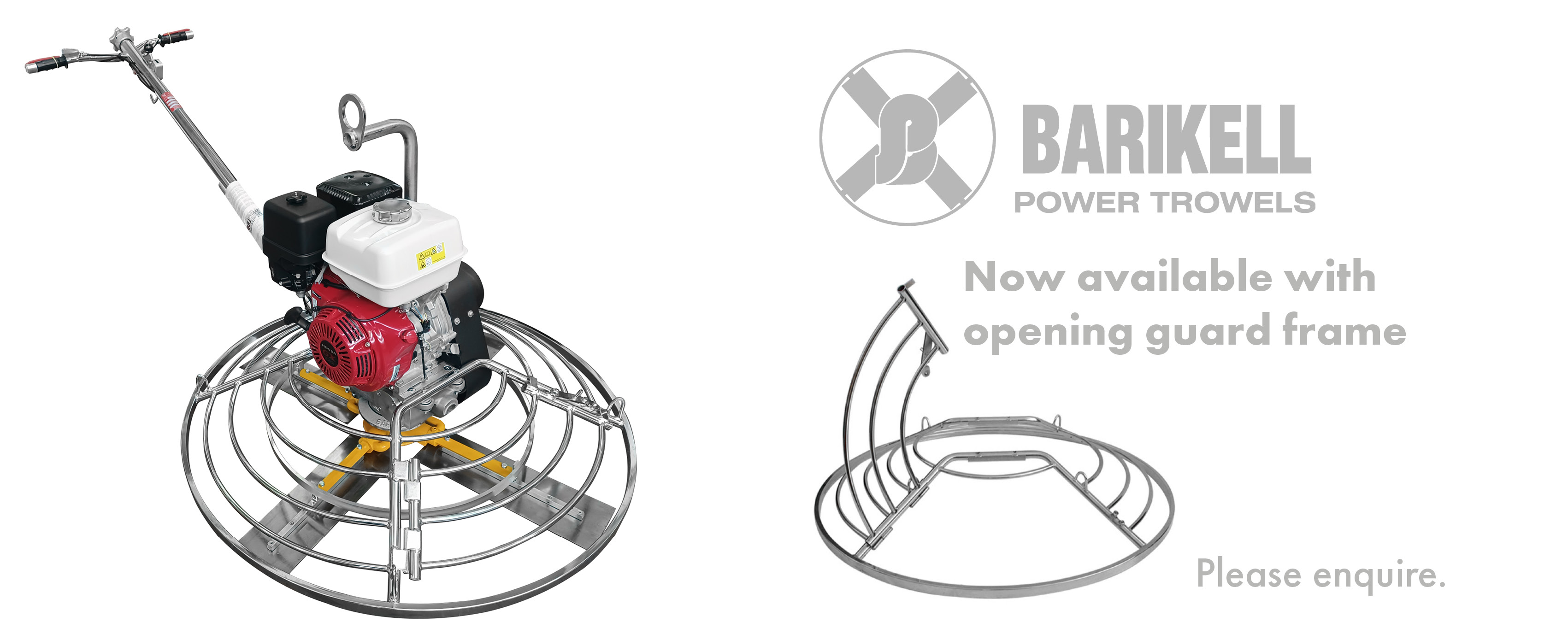 There are no file attachments for this product.
You might be interested in